Economy
Asian Businesses: Best Practices for Economic Success
An interview with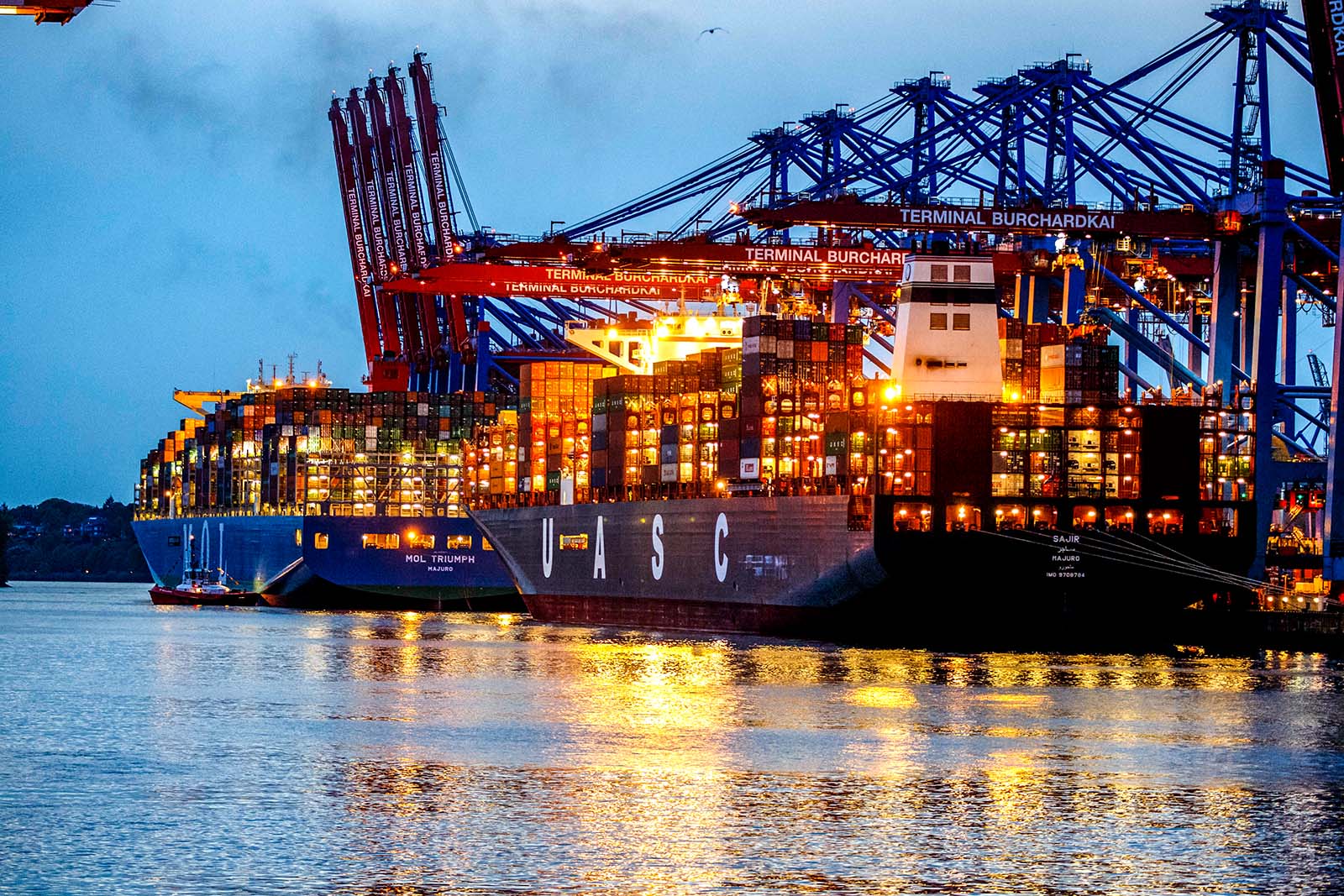 In the first part of this interview, John West, the executive director of Asian Century Institute and author of the recent book Asian Century … on a Knife-Edge, spoke to BRINK Asia about how Asian countries can climb global value chains and eventually become GVC leaders.
In this second part, Mr. West speaks about financial crime and what companies in Asia must do to address these issues, which create economic problems and drive inequality in the region. He also speaks about the role of corporate governance for Asian businesses and what companies in the region need to do to expand their global footprint.
BRINK Asia: How serious a risk is economic and financial crime in Asia?
John West: Economic and financial crimes often run vast and deep in Asia and have only grown in tandem with the region's rapid development. One could say that as Asia has moved to the center of the global economy, economic crime has increased, too. This is, in large part, because as economies have opened up for business, they have not established the necessary institutions to combat economic and financial crime with the same urgency, and the regulatory frameworks are often weak. This results in many risks for the region.
As countries climb the development ladder, growth must increasingly come from innovation and creativity. However, counterfeiting, fake goods and piracy are a major problem in many Asian economies, and innovative individuals and companies are seeing their good work stolen. Counterfeiting and piracy can also impose additional costs for security and anti-counterfeiting technology, and affected companies can incur reputational damages. This robs them of their competitive advantage and discourages future efforts in innovation, thereby compromising long-term prosperity.
Many will argue that some of Asia's most successful economies are currently corrupt, and that, before them, others have also suffered from great corruption during their high-growth periods. It may indeed be true that corruption, such as facilitation payments, can help get things done and promote economic development.
But as economies become more sophisticated, corruption acts as a deterrent to investment and development. Corruption drives the yawning inequality in Asia, which is fracturing societies; it undermines the integrity of public institutions, which is essential for good governance; it can ultimately lead to social and political instability. Recent developments in Malaysia are illustrative of the great costs of corruption and the social upheaval that accompanies it.
BRINK Asia: How can Asia address these issues?
Mr. West: There is a lot that Asia can do. This starts with having appropriate legislation, which many countries already have and increasingly many are putting in place. More problematic has been the enforcement of these legislations.
And economic and financial crime often has an international dimension. This means that regional and global intergovernmental cooperation is necessary. Most regrettably, such cooperation is weak in Asia, and most regional governments are reluctant to allow other governments or international organizations to seemingly interfere in their internal affairs.
Business can play an important role in convincing governments of the nefarious and debilitating nature of economic and financial crime and helping them combat such crime. A multi-stakeholder approach involving the participation of government, business, civil society and the media is best. However, this is more than challenging in many countries in Asia, where the government has arguably been the problem, rather than the solution.
There is a desperate need to improve corporate governance, including opening up boards to independent and foreign members and improving transparency.
BRINK Asia: In your view, how can Asian companies excel as they look to grow their regional and global footprints?
Mr. West: Asian companies can do much more to grow their regional and global footprints. Many of Asia's biggest companies are vast, unwieldy conglomerates. The region's penchant for corporate empire-building is perhaps best illustrated by Samsung's 70-plus subsidiaries, covering a vast range of unrelated industries like electronics, insurance, shipbuilding and petrochemicals.
In many cases, these conglomerates include underperforming sectors, which can drain economic performance. Asian companies need to focus on their core businesses and excel in those areas. Disposing underperforming subsidiaries and non-core businesses is particularly important for many of the region's conglomerates and family-owned businesses if they truly want to establish a footprint outside their home markets.
Another priority for Asian companies should be to improve their innovation capacities. To do this, they must increase research spending and strengthen international collaboration. Additionally, they should collaborate with universities. Governments, for their part, should reform their education systems, such that they focus on original thinking, creativity and analytical skills rather than just rote learning.
BRINK Asia: How important a component is corporate governance?
Mr. West: There is a desperate need to improve corporate governance, including opening up boards to independent and foreign board members and improving transparency.
In particular, South Korea and Japan have much scope to improve corporate governance. While corporate governance in South Korea has improved since the Asian financial crisis, it still remains among the weakest in Asia, owing to its complex webs of cross-shareholdings and pyramidal "chaebol" shareholdings. While such structures allow the owner families to exert control, they inhibit economic efficiency and innovation. The Asian Corporate Governance Association ranks Korea only eighth on its list of 11 Asian countries, behind Singapore, Hong Kong, Japan, Taiwan, Thailand, Malaysia and India, and ahead of only China, the Philippines and Indonesia, clearly demonstrating how much room there is for improvement.
Japan's corporate governance was once described by Hugh Patrick, director of the Center on Japanese Economy and Business at Columbia University, as "a system of cozy back scratching, some might say collusion, among the management of Japan's large industrial companies, financial institutions and the government bureaucracies." This means that management has been weakly supervised and companies substantially protected from mergers and acquisitions, especially from overseas. Reform to corporate governance has been on the Japanese agenda for a long time, including through the recent "Abenomics" program. However, little substantive reform has been achieved to date.
More fundamentally, Asian companies need to become globally integrated enterprises, with a truly global approach like the very best Western companies, and with staff from all over the world. Today, most Asian companies are a long way from this ideal, whereas the openness of American companies is evident in the presence of Indian-Americans such as Satya Nadella heading Microsoft, or Sundar Pichai leading Google and Indra Nooyi at the helm of Pepsi. These are but just a few examples.
BRINK Asia: How important is ESG criteria for Asian businesses?
Mr. West: Very important. This can mean kudos and an enhanced overall reputation—a powerful statement of what they stand for in an often-cynical business world. This requires integrating social, environmental, ethical, human rights or consumer concerns into business operations and core strategy.
There are strong business cases supporting the importance of investing and fulfilling the ESG criteria. Apart from business balance sheets, it is critical to attract and retain employees. I'm not sure whether any Asian country is doing very well. Ideally, if a company is operating in a socially responsible way with ESG dimensions being important, and not just being interested in profit, then it will contribute to society as a whole. Regrettably, most Asian companies are still a long way from this ideal.
It is thus not surprising that only a handful of Asian companies make it to the top 50 of Forbes' list of The World's Most Valuable Brands. However, Asian businesses have tremendous potential, and there is no time better than now to learn, change and improve their business for the benefit of all, in what many believe is going to be Asia's time.
The first part of the interview can be read here.