Technology
Can Drones Escape the Coming Legal Minefields Unscathed?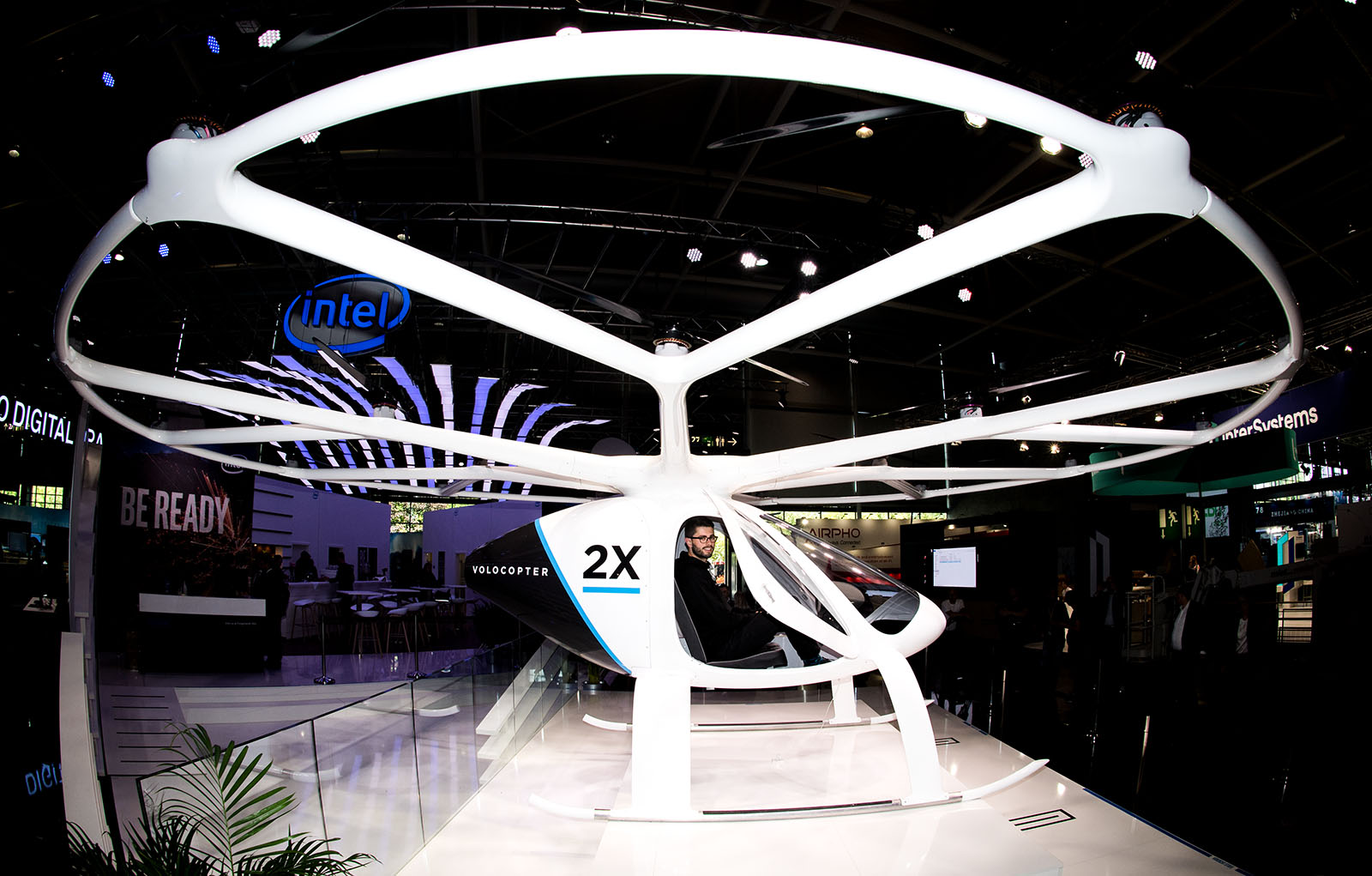 Drones could play a huge part in our daily lives—if they can overcome the present patchwork of federal, state, and local regulatory barriers.
According to Bill Gates, "Drones overall will be more impactful than … people recognize in positive ways to help society." Microsoft is among the many tech companies making a concerted push on "unmanned aircraft systems" or UAS. One estimate by Goldman Sachs echoed Mr. Gates' view, suggesting a "$100 billion market opportunity for drones" by 2020. Some 300 companies—including such aviation and aerospace behemoths as General Electric, Lockheed Martin, and Northrop Grumman—are making substantial investments of time and resources in drones.
Growing Pains
The UAS market, like any developing market, is experiencing growing pains. Yes, investment is soaring, but the industry's most visible application—so-called air taxis—is still in a very nascent form, hamstrung by safety fears, untested technology and infrastructure, and thorny regulatory hurdles at the local, state, and federal levels.
A complex patchwork of rules and regulations has sprung up around the use of drones across the country. For retailers such as Amazon, it could become cost-prohibitive to stay on top of every nuance of every drone regulation in every county, city, village, and borough in the U.S.
Soon, there will need to be a move toward uniformity and consolidation, at least within each state.
FAA Changing Mindset
Anne Swanson of Wilkinson Barker Knauer, the chair of the D.C. Capital Chapter of the Association for Unmanned Vehicle Systems International, maintained that these hurdles can be overcome. "The mindset of the Federal Aviation Administration (FAA) has come a long way in the last couple of years," she said.
Since 2016, she noted, the FAA has taken steps to strengthen UAS research, grant waivers for expanded commercial operations and improve the safety of the national airspace system for both manned and unmanned users. "Much has been accomplished, but much more needs to be done—through both congressional action and UAS rule-making," Ms. Swanson said.
Working Together
In the spring, federal Transportation Secretary Elaine Chao, whose Cabinet department oversees the FAA, announced the winners of an unprecedented fast-track UAS pilot program, which could be a major boost for rapid commercial testing and clearance of drones over the next few years. Ten different teams of entrepreneurs will now have an opportunity to expand drone operations under the supervision of state and local authorities, working in concert with the FAA and DOT. This drone pilot program will explore ways in which state, local and federal regulators can work together.
Drone technology may not be readily or widely available now, but it's coming—and if the regulatory hurdles can be overcome, it could transform society.
The federal government is also on the cusp of asking the UAV industry to comment on two sets of proposed new FAA rules for regulating drones. The Office of Management and Budget (OMB) is in the final stages of reviewing proposed rules for drone operations over people and rules for remote identification and authentication of drones, both of which the Department of Transportation and the FAA submitted to OMB earlier this spring.
Operations over People
"Operations over people" rules have long been under consideration at the FAA, and the UAS industry expected their release over a year ago. The process was delayed by concerns raised by federal security agencies about the ability to identify and track drones in flight. The second rule-making on "Safe and Secure Operations of Small Unmanned Aircraft Systems" is intended to address those security concerns. Once the rules are adopted and released, Ms. Swanson predicts commercial drone operations will quickly accelerate.
In the interim, what can companies that have drone interests do to position themselves vis-à-vis policymakers and the marketplace?
Don't forget the mantra

safety first

. Recognize that safety concerns are likely to dominate the drone debate for the foreseeable future. Challenge every division in the company to develop the strongest policy safety agenda—and communicate it to your key external constituencies through community forums, social media, online outreach, and local op-eds.

Consider appointing a drone safety ombudsman to become a company spokesperson and champion for the cause.

Commit the CEO to a series of prominent earned media and speaking opportunities—all geared to spotlight the company's overriding commitment to safety in all aspects of drone use.

Retain expert counsel. Keeping compliant with ever-evolving federal, state, and local drone regulations demands round-the-clock attention and expertise.
Drone technology may not be readily or widely available for a few more years. But it's coming—and if the regulatory hurdles can be overcome, it could transform society. The impetus is there. Now let's see if there's the wherewithal to remove the barriers.