Technology
China and India Lead the Global Solar Energy Rush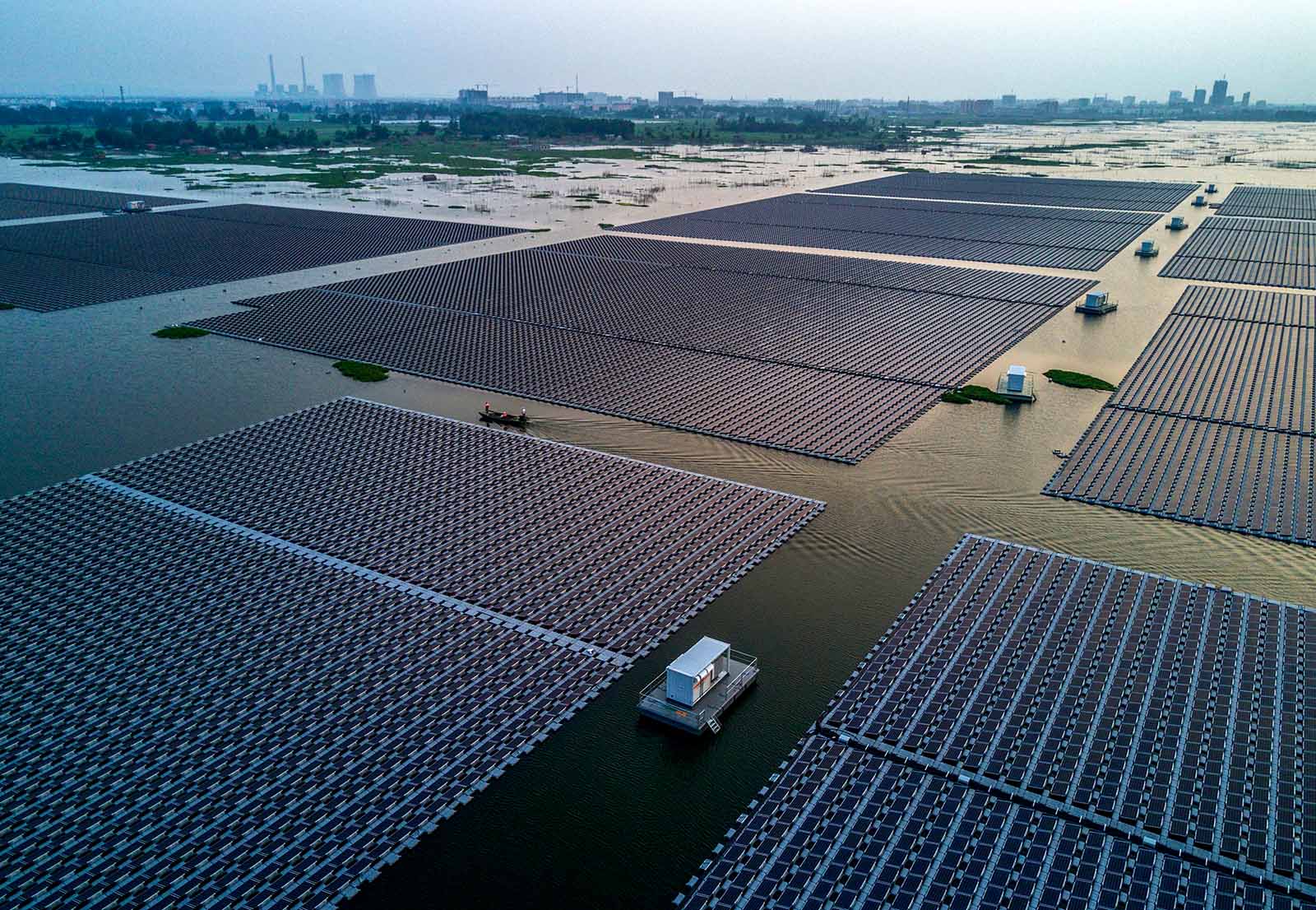 Solar energy is playing a key role in transforming the global electricity generation markets alongside other renewables such as wind and hydroelectricity. According to a new report by the Institute for Energy Economics and Financial Analysis, the levelized cost of solar dropped 15 percent year-over-year to $86/MWh for capacity installed in 2017. This decrease is resulting in many countries adopting solar power as a viable source of energy, and China and India are at the forefront of this endeavor.
A Bloomberg New Energy Finance report estimates 98 gigawatts of solar panels were installed globally in 2017, which is approximately a 31 percent increase from 2016. "Solar has finally come of age, as can be seen in the many rapid project developments across various technologies and in a broad array of business models," says Tim Buckley, IEEFA's director of energy finance studies, Australasia.
China Surges Ahead
China could be well on its way to achieving its renewable energy targets by 2030. The country installed a record 53GW of solar power in 2017, 55 percent of the global total. In fact, China aims to scale its solar capacity to 200GW by 2020, 1,000GW by 2030 and 2,000GW by 2050. The Chinese government is targeting 80GW of solar installations per annum from 2020 to 2030.
Exhibit 1: China's Renewable Energy Outlook
Some notable achievements by China in this field include the Tengger Desert Solar Park, the largest commercially operational solar project globally. The 45 grid-connected project on the southern edge of the Tengger desert was completed in stages starting from 2011 to 2017 and stands at a capacity of 1,547MW. Another, the Floating Solar Plant by Three Gorges Corporation, is the largest partly operational floating solar project to date, at a capacity of 150MW. Though setting up floating solar projects is costlier, it comes with long-term benefits such as better utilization of land. Moreover, due to its waterborne nature, the solar system remains relatively cooler resulting in better performance.
Chinese energy companies form half of the largest renewable energy investors globally, and domestic Chinese investment accounted for 40 percent of the global clean energy total. China is also playing a key role in global clean energy M&As, with major transactions amounting to more than $44 billion (up by 35 percent year-over-year) of its outbound investments in 2017.
India Close on China's Heels
Although India's solar (and other renewable energy) generation capacity numbers don't match China's, it has embarked on a significant transformation of its electricity sector. According to India's National Electricity Plan, released in March 2018, it has set an ambitious target to increase renewable energy capacity to 275GW by 2027.Solar energy represents two-thirds of this total, with upward of 165GW capacity across utility-scale projects, rooftop installations, floating solar, hybrid wind-solar and concentrated solar power.
The steep price decline in renewable energy tariffs (particularly solar) has encouraged more projects and new technology applications. Currently, solar energy is 20 percent lower than the average power tariff of domestic thermal power plants.
Exhibit 2: India's National Electricity Plan to 2027
India is exploring various models of new technology application in renewable energy by using solar-wind-battery hybrid systems by co-locating a 50MW wind farm with a 29MW solar project to increase higher variable renewable energy generation, according to the report. The Kurnool Ultra Mega Solar Park has pioneered the concept of Ultra Mega Power Plant, currently India's largest operational solar project. This model has helped India garner investments from around the world, strengthening its chances of achieving its renewable energy targets. Through 2016-2017, India commissioned two of the four largest solar projects in the world, with a capacity of 2,225MW and 2,000MW, respectively.
What Lies Ahead?
Innovations such as bi-facial solar installed with trackers, solar with storage and solar-wind hybrid are what both China and India have to develop in the near future. Such steps could well dictate the future of renewable energy in the region and beyond.
There also is a need to find solutions to energy storage, which will  be critical in managing the flow of energy from generation to final use.
Technological advancements, the availability of cheaper financing and policy support from governments have ensured a rapid uptake in solar power deployment around the world.
If the problems faced are addressed quickly, we can witness a global energy technology transition, the report said, with reducing costs for consumers along with improved electricity access.