Environment
Consumption Is Ballooning in Asia. Can the Region Balance Sustainability and Growth?
An interview with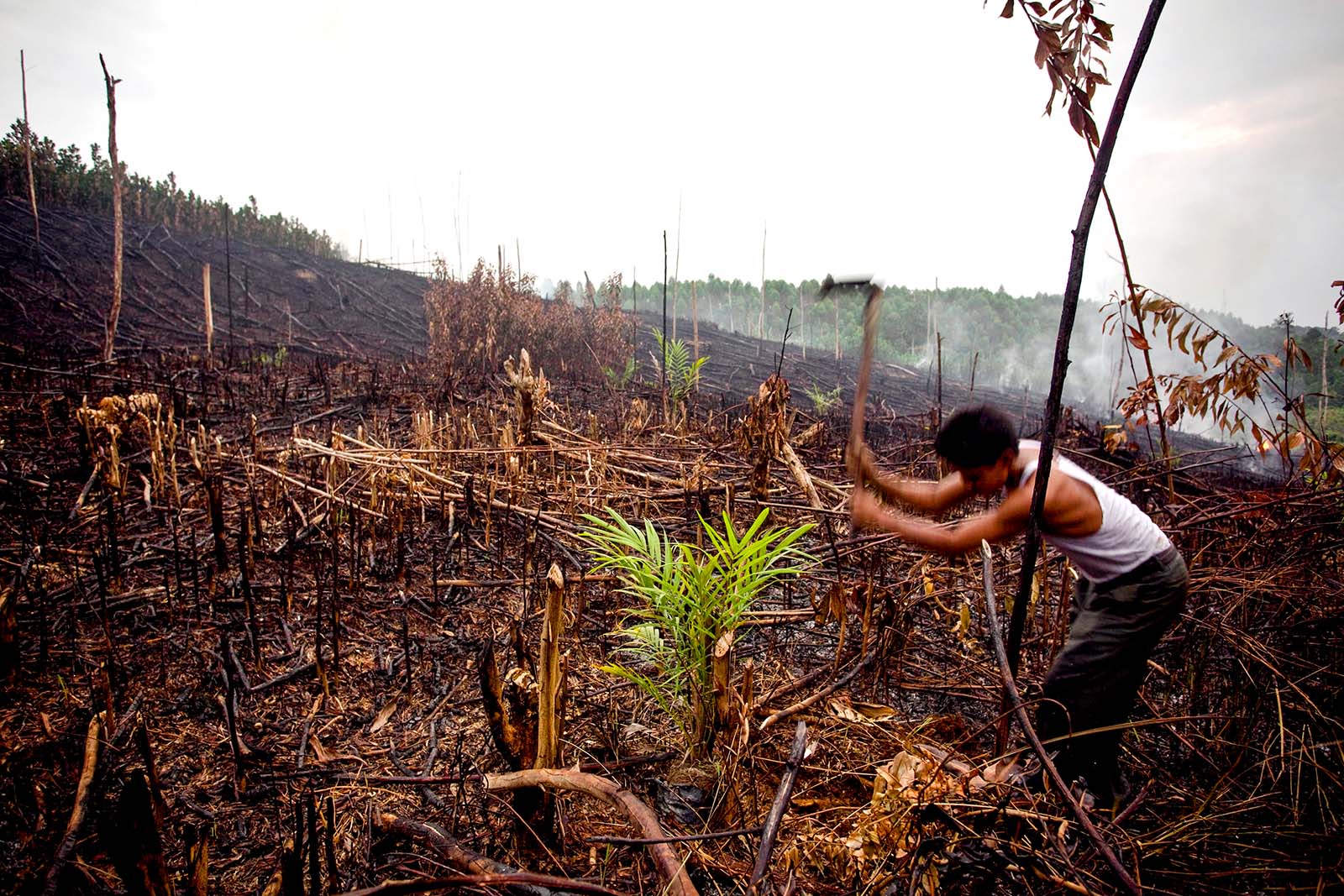 Sustainability is emerging as a critical challenge for business in Asia, as rising consumerism threatens the region's ability to meet its Paris Agreement targets for climate change. By 2030, Asia could account for more than half of the world's middle-class consumption.
BRINK recently discussed the challenges with Chen Chen Lee, director of policy programs at the Singapore Institute of International Affairs.
BRINK News: What is the biggest risk confronting the ASEAN region when looked at from an environmental versus economic development perspective?
Chen Chen Lee: There is an urgent need for ASEAN to better balance economic development with environmental protection. According to the International Monetary Fund, carbon dioxide emissions increased faster in Southeast Asia than anywhere else between 1990 and 2010.
As ASEAN progresses, its natural resources have rapidly diminished. Forests are razed to make way for the lucrative palm oil and pulp and paper industries, with slash-and-burn techniques being the method of choice for thousands of smallholders. The citizens and economies of ASEAN nations paid the price for the resulting haze and resulting huge amounts of greenhouse gases.
On top of that, ASEAN's appetite for coal to meet the energy needs of its growing population could lead to an environmental crisis in the future. A study by Harvard University and Greenpeace in 2016 shows that pollution from coal-fired power plants in Southeast Asia led to around 20,000 premature deaths annually, and if all planned coal projects go through, the number will more than triple to 70,000.
The Southeast Asian region, with its heavily populated low-lying coasts and long coastlines, is also highly vulnerable to weather extremes and rising sea levels associated with global warming.
The same IMF report reveals that, if unchecked, climate change could cut 11 percent off the region's GDP by the end of the century as it ravages key sectors like agriculture, tourism and fishing, along with human health and labor productivity.
BRINK: How much are Asian companies responding to the pressure to be more sustainable?
Ms. Lee: As the global economic power shifts to this region, there is a growing awareness of climate change and a rise in citizen activism across Asia. Populations are starting to see and feel the effects of climate change, as exemplified by the extreme weather conditions across the world.
For example, there are healthy debates on topics like plastic pollution in oceans, which have led to bans on single-use plastics. Anti-palm oil sentiments fueled by concerns over climate change, environmental degradation and biodiversity loss are growing louder, particularly from the European Union.
In response to public pressure, the European Commission recently excluded palm oil-based biofuels from the EU's renewable energy targets and ended its subsidies. This has put pressure on the world's largest palm oil producers in Indonesia and Malaysia. There are also numerous petitions from civil societies around the globe for banks to stop financing coal—some banks, like BNP Paribas, Standard Chartered, HSBC and, most recently, OCBC and DBS are divesting from coal.
Financial institutions are also taking on a more active role in this agenda, aware of the legal and reputational risks they will face if environmental, social and governance factors are not incorporated in their assessments of credit and investment. This, in turn, puts pressure on companies to change their business models.
BRINK: How effective has government regulation in Asia been in this regard?
Ms. Lee: A number of governments in Asia have put in place national regulations to ensure sustainable growth, some of which have demonstrated early results.
There is still a long way to go in raising environmental and sustainable awareness among consumers in Asia.
In response to severe air pollution in China, the Chinese government introduced a set of prohibitions called the national action plan on air pollution in 2013. The plan imposed a nationwide cap on coal use, banned new coal-burning capacity and sped up the use of filters and scrubbers. These measures cut PM2.5 levels in Beijing by more than a quarter between 2012 and 2013, the time of the city's notorious "airpocalypse."
The Chinese government has also made green finance a priority and set up a green finance system to incentivize and promote green loans, bonds, funds, insurance and mandatory environmental information disclosures, among others. All these measures have succeeded, to some extent, in curbing and managing the country's heavy and widespread pollution.  
BRINK: Another example is Indonesia, which has made it mandatory for palm oil producers to be certified under its national certification scheme … 
Ms Lee: Yes that's right, in the wake of the 2015 haze crisis, President Joko Widodo made pledges to prevent forest fires and, last September, signed a moratorium on new licenses for palm oil plantations. These efforts were a bid to curb deforestation and, in turn, greenhouse gas emissions, as well as to protect the public from the harmful effects of the resulting haze.
There are reasons to recognize these efforts in Indonesia—the World Resources Institute reported a 60 percent drop in primary forest loss in 2017 compared to the year before, and there were significantly fewer hot spots, partly thanks to wetter conditions.
In Malaysia, the Securities Commission is a pioneer in establishing guidelines aimed at increasing disclosure and reporting requirements that will encourage greater transparency in investments, launching the Sustainable and Responsible Investment (SRI) Sukuk framework in 2014. Three years later, a green sukuk was issued under the SRI Sukuk framework—another world's first.
The first carbon tax in Southeast Asia was put in force by Singapore this year, as part of the country's commitment to the Paris climate change agreement. Companies that emit 25,000 or more tons of greenhouse gases annually must pay between SG$10 and SG$20 ($7-$15) per ton of emissions.
While not without criticism, these ASEAN government efforts are crucial to advancing a more positive environmental and sustainable agenda.
They are all, however, nationally bound regulations. What is needed is greater regional coordination and implementation of a harmonized approach to measuring, reporting and verifying greenhouse gas emissions. Not only will this help ASEAN achieve its emissions reductions target, but also incentivize low-carbon growth and spur investment in the region.
BRINK: Given the importance of cross-border trade in the ASEAN region—and Asia more broadly—how can intergovernmental collaboration help improve the sustainability of supply chains?
Ms. Lee: The massive trade deal signed between Europe and Japan last year may have marked a turning point in the fight against climate change, as it was the first time the EU had inserted a specific provision on the Paris climate change agreement.
This could be an important lesson for how the EU and ASEAN conduct trade with one another, especially as both sides are looking to restart the process of establishing a free trade agreement. Such a provision in the FTA could give rise to trade in renewable energy and other low-carbon solutions, as well as cheaper goods and services that are also climate-friendly.
It would also ensure that trade will continue to support ASEAN countries' shift to a low-carbon economy and, in turn, incentivize companies and financial institutions to be more sustainable.
BRINK: Can sustainable practices become commercially viable?
Ms. Lee: There is still a long way to go in raising environmental and sustainable awareness among consumers in Asia. Given that about 14 percent of the ASEAN population lives with less than $1.25 (in purchasing power parity terms) per day, and one in five in India lives in poverty, environmental awareness is still a luxury.
What is needed is for the more affluent segments of society to demand sustainable products and for companies to be more transparent and accountable for their actions, resulting in a market shift that would make an impact, as is happening in Europe.