In Practice
Digital Tools Can Help Reopen Workplaces Safely, If Businesses Mitigate Risks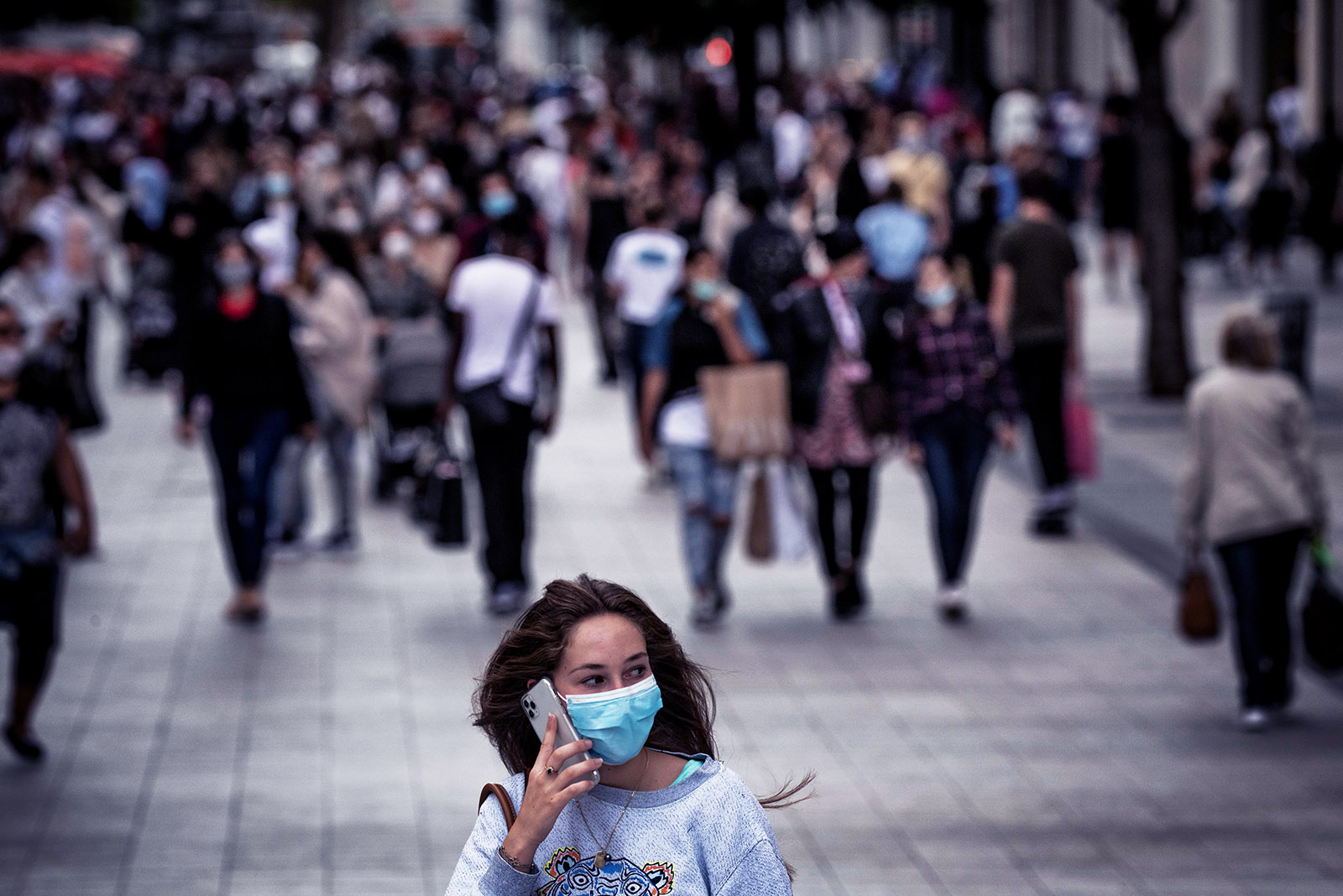 While COVID-19 remains a threat worldwide, societies and businesses are weighing how best to restart economies and return to work safely without causing a resurgence of infection. Some governments are rolling out digital tools in attempts to control the spread of the disease, and businesses may find it desirable to pursue similar solutions lest their financials and market positioning weaken further. 
According to a recent survey by Mercer, more than half of the 300 organizations polled in the U.S. have or plan to implement a contact-tracing program for employees returning to the workplace, indicating growing business interest in these solutions to boost staff safety and confidence in returning to workplaces and to mitigate the risk of stop-start operations.  
Digital Contact Tracing and Other Opportunities
Digital tools to track employees' health offer many opportunities. Smartphones and wearable devices can assess employees' exposure and transmission risk, facilitate contact tracing and rapidly isolate new cases and close contacts. Augmented-reality tools can help employees maintain safe distancing in high-traffic areas, including manufacturing shop floors and distribution warehouses. For example, Siemens' flexible working mobile app provides touchless access to offices and information on occupancy levels to facilitate safe distancing and ensure efficient cleaning and disinfecting. 
Professional sports leagues such as the National Football League and the National Basketball Association in the U.S. present another example. Beyond mandating a strictly controlled "bubble" environment, the NFL and NBA are using wearable devices that track proximity to monitor interactions and issue alerts when users — players, staff, visitors and journalists — break social distancing rules. Billions of dollars are at stake for high-contact sports if infection clusters force the leagues to cancel the season.
While employers have long used technology to track employees' productivity, health surveillance can seem an Orwellian overreach. To mitigate risks regarding technology and trust, businesses need to balance workforce health and individual liberties and determine what might be appropriate and viable in the context of their communities, circumstances and culture. A recent report from Marsh McLennan explores how employers can get this balance right to strengthen their results and competitiveness, reduce liability exposure and foster enduring employee trust and loyalty. 
What Technology Can and Can't Do
Digital tools by themselves are insufficient to control the spread of COVID-19, but they can complement proven public health interventions, mitigate the severity of outbreaks and facilitate a safe return to the workplace. To develop digital health surveillance tools that are appropriate and fit-for-purpose, businesses must first understand what they need to accomplish versus what would be nice to have. For instance, a primary purpose might be preventing clusters from forming at the workplace to minimize further disruption to business operation. Other potential objectives include avoiding infecting customers, managing employee health and providing support services. 
Depending on its specific needs and priorities, each business ought to evaluate foundational choices — and their benefits, risks and trade-offs — with respect to data to be collected, coverage of the tool and data to be managed.
The Pros and Cons of Design Choices
Imperatives for Success
Even the most carefully designed digital tool will not be a silver bullet. To gather reliable data and deliver expected results, tools need high levels of adoption and compliance from users — this is hard to achieve, as shown by government-led tools whose uptake remains below the necessary 60% of the population. Technical limitations can stand in the way, along with behavioral and regulatory challenges. 
Technical Limitations
Digital tools can generate false signals and prompt harmful responses — for example, proximity-tracking applications could underestimate or overestimate exposure by failing to detect poorly ventilated enclosed spaces or transmission barriers such as walls, respectively. False negatives could entice users to let their guard down and neglect proven measures such as hygiene and social distancing. Repeated false alarms may cause alert fatigue or erode users' confidence and compliance.
User convenience and security present another challenge. By default, mobile operating systems allow apps to run Bluetooth scans — the most common enabler for digital proximity tracking — infrequently and for short periods of time. Apps that override this feature, for example, by keeping phones unlocked and the app active, may drain the device battery and expose users to security risks, such as identity theft if the phone is stolen. 
Employee Responses
To build trust in digital tools, businesses must make a compelling and transparent case for them, explaining why they are necessary, what the tools and data will be used for, how they will help the business and employees and what protections are in place against potential pitfalls.
Employers can frame benefits in reciprocal terms. For example, effective digital tools can facilitate a safe return to the workplace with reduced risk of getting infected or transmitting the virus to family and close friends. Such positive behaviors can help employers keep workplaces open, sustain jobs and incomes, and simultaneously strengthen trust and loyalty while increasing productivity and performance for the benefit of employers. 
If employees perceive non-reciprocal compulsion, they may disengage and push back, which can result in less reliable data and a less effective digital tool. Businesses that fail to secure buy-in from employees risk financial, operational and reputational costs of localized virus outbreaks, office closures, workplace liabilities and talent attrition. 
Changing Rules and Norms
Digital tools for health surveillance will need to adhere to local laws and adapt to rapidly changing regulations. Even in less-regulated jurisdictions, businesses should go beyond minimum standards to mitigate risks and ensure the efficacy of digital tools. Scenario modeling can help businesses plan contingencies for a range of potential changes — to data privacy and security laws, employer liabilities, employee expectations, and so on — and build secure, compliant and adaptable digital tools. 
Effective Governance
To mitigate the risks and challenges above and to ensure digital tools work as intended, businesses should ensure good governance: adequate safeguards, oversight and communication. Businesses should establish precautions and safeguards against errors and abuse across design, deployment and decommissioning phases of digital tools. A task force of key stakeholders, representing business and employee needs for scrutiny, should exercise oversight and enforce safeguards throughout the life cycles of various tools. Consistently honest and transparent communication — of good news as well as setbacks, trade-offs and uncertainties — will help build employee trust and willingness to use digital tools.
Sample Safeguards
In navigating the remainder of the pandemic as well as future crises, it's vital that businesses protect employees' physical, mental and financial health — and ensure high levels of engagement and productivity. Should firms choose to move ahead with digital health surveillance as a solution to return to work safely, employers would do well to remember: Employees should be monitored not with an iron fist, but with open arms.