Geopolitics
Europe Struggles to Find a Unified Response to COVID-19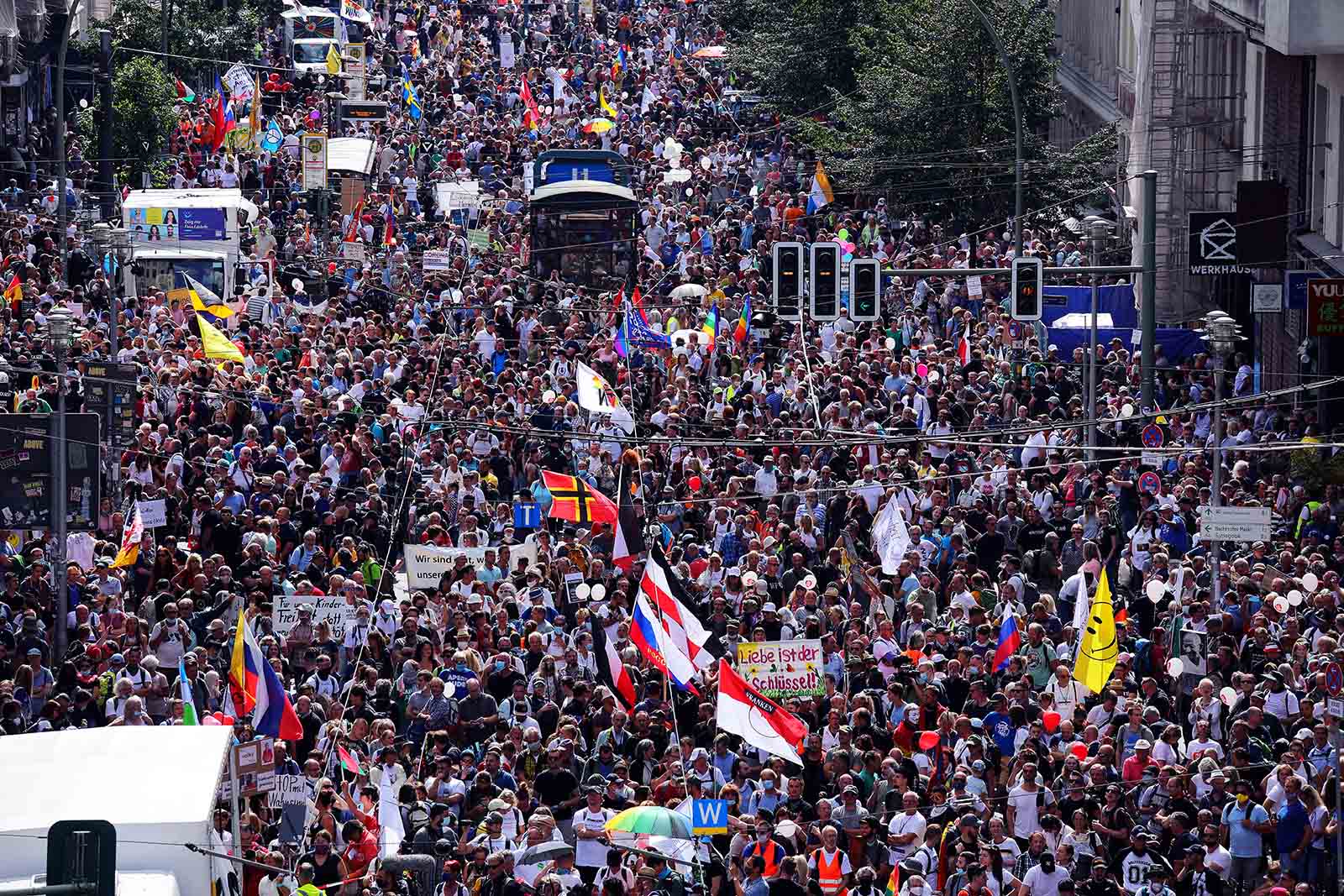 Recent protests in front of Germany's parliament building, the Reichstag, are a stark reminder of how high stakes are in European countries trying to dodge a possible second pandemic wave. 
According to the latest polls published in German media, 80% of Germans believe the government's response is justified and that it should continue to err on the side of caution when dealing with the pandemic. Yet it is the vocal minority that still generates most headlines. 
No Unanimity in Approaches
Just a few days before the demonstrations, the federal government and representatives from the 16 Laender, the German states, had tried to replace a patchwork of local COVID rules with a unified response. The attempt only partially succeeded. The central government did not even manage to introduce countrywide fines for rulebreakers of current restrictions. 
Germany is not an isolated case. Other European countries face similar challenges. While Spain is edging toward a second wave — case counts for August have exceeded 5,000 per day, and France, too, is dealing with peaks of more than 6,000 new daily infections — Italy, the epicenter of the European outbreak in March, has fared better.
But even in Italy, summer nightlife has pushed infections up and thrown the government into confusion about whether to continue to reopen the country gradually or instead introduce new restrictions. Schools in Italy are set to reopen in a few days, but it is still unclear under which conditions. While local restaurants can gather personal data from customers in order to track and trace in case it becomes necessary, some do and many don't. 
Greece has decided to postpone school reopening altogether. In Brussels, the capital of Europe, 19 different mayors of the 19 communes of the city introduced different rules for each of their respective districts, understandably sowing a good degree of confusion. 
Clashing on a Way Forward
Brussels-based European bureaucrats are watching all these European developments with growing unease. 
The danger of an uncoordinated response should the situation get worse could be significant. School re-openings are seen as the ultimate test, but even here, responses have varied. Some schools with new infection cases decided to shut down immediately, such as in Germany, while others, for instance in Belgium, try to isolate and contain the spread without sending pupils home. 
European countries are all trying to prevent new lockdowns for fear of more economic hardship and social unrest.
EU officials are working on a coordinated response to try to prevent new border closings. But sometimes borders are closed within countries, and local officials clash with central governments over the best way forward. There is very little that EU officials can do about that. In the meantime, they themselves are unlikely to return to their workplace for months, with teleworking still the norm. 
Efforts to Avoid New Lockdowns at All Costs
European countries are all trying to prevent new lockdowns for fear of more economic hardship and social unrest. Indeed, the latest data from the European Central Bank indicate that for the first time in four years, the economic bloc has slipped into deflation, fueling new speculation that the ECB may soon decide to pump even more liquidity into the economy to prevent more economic hardship. 
Germany now expects the impact of COVID-19 on its economy to be no worse than the financial crisis — the country recovered quickly, unlike others at the time. But Spain has seen its tourism season in tatters, and the country fears that its recent positive economic performance could be a thing of the past for years to come. 
Hard economic data are still not available for the summer months, but so-called high-frequency indicators already paint a worrisome picture. The economic rebound is taking place, but where COVID-19 cases are growing again, economies are struggling. 
Governments are desperately trying to avoid a new wave of draconian measures. 
At the same time, it is clear that it is far easier to shut down entire economies than to reopen them, when the virus is still among us with no vaccine available. Europe is trying to strike a balance, accepting that infection cases will stay high for some time without allowing them to reach a tipping point. 
Learning From Mistakes
Unfortunately, the fact that some countries are faring better than others could tempt governments to shift blame and close borders once again. It is a temptation that would carry a very high cost. 
So far, EU governments have avoided a repeat of the most blatant and dramatic mistakes made a few months ago. This time, health care systems across the continent are coping much better with the rise in cases. But the patchwork of rules across and even within countries will continue to feed the skepticism about the ability of authorities to contain the virus.
For political leaders, striking the right balance will, therefore, continue to be more an art than a science, at least until science finally comes to the rescue with an effective vaccine.