Economy
Five Key Challenges for the Indian Economy in 2017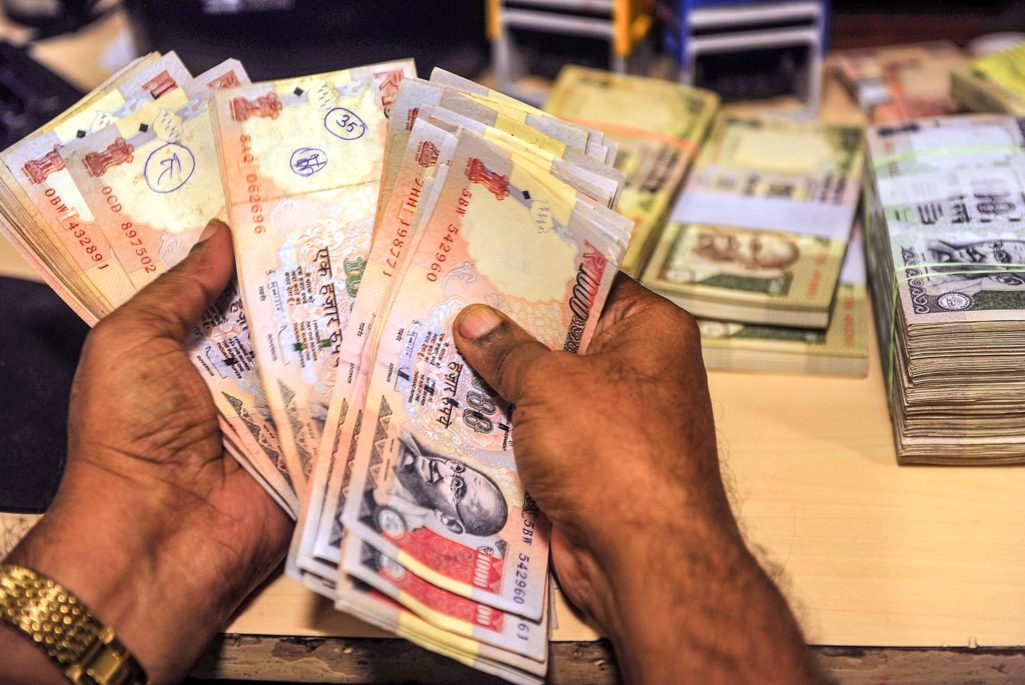 2016 has been an eventful year—from advances made in climate negotiations to questions being raised over the prospects of global trade and the global economy. In India, the full effects of demonetization have not yet been seen. Given these and other global and domestic factors, the Indian economy will face a few challenges in the coming year.
Here are five key challenges for the Indian economy in 2017:
Vulnerable rupee. After the deal on production cuts, crude oil prices are rising and, if that continues, it will push up India's trade deficit depending on how the country's export sector performs. India's merchandise export grew at a healthy 9.6 percent in October, but given the bleak global macroeconomic environment, growing protectionism, uncertainty created by the referendums in the UK and Italy, and the U.S. presidential election, it's doubtful that export growth momentum will be maintained. If India's export growth is not sustained, rising oil prices will jeopardize its current account balances.
Capital inflows in the form of foreign portfolio investment (FPI) or foreign direct investment (FDI) could offer support where export growth momentum may drop off. However, foreign institutional investors are jittery while net FDI inflows as well as remittances are losing strength. In the last month, FPIs have pulled out over $5 billion from India's debt market. As expected, the U.S. Federal Reserve raised its benchmark interest rate by 25 basis points and gave clear hints at future rate hikes. On the other hand, the Reserve Bank of India (RBI) has reduced its policy rates by a whopping 175 basis points since January 2015, and there is pressure to prune it further even though RBI avoided a recent rate cut. The U.S. Federal Reserve's action will reduce the relative interest rate gap between India and the U.S., and may induce capital outflows from India's debt market, which will put pressure on the rupee.
Continued low commodity prices have helped the Indian government contain its fiscal deficit and rein in inflation.
Moreover, the falling yuan will make the RBI tolerant of a further slide in the rupee as India will likely not compromise with its export price competitiveness and risk losing its global export share. Things aren't as bad as they were in 2013, although downside risks are increasing. Meanwhile, the rupee will remain weak and volatile in 2017. Going forward, given that a substantially high proportion (60 percent) of India's external commercial borrowings ($182 billion) are unhedged, a weakening rupee will complicate matters for many companies.
Fiscal health and macroeconomic stability. Continued low commodity prices—especially of crude oil—have helped the Indian government contain its fiscal deficit and rein in inflation. However, oil prices are hardening again after the successful conclusion of an OPEC deal on production cuts and the willingness of non-OPEC members to cooperate. That is not good news for India's current account balances. It's likely to push up the government's subsidy bill and aid inflation. That may (even if partly) explain why RBI kept the benchmark interest rate unchanged in its last revision.
Growing divergence between consumption and investment. While consumption has remained steady (growing at 6-7 percent)—at least until demonetization was announced in early November—investment, as measured by gross fixed capital formation, has been in negative territory for the last three quarters. This is due to companies deleveraging their balance sheets, operating on a lower capacity (below 75 percent) and a demand slump in both domestic and export markets. It fell 1.9 percent in the last quarter of the 2015-16 financial year, and then fell 3.1 percent in the first quarter and 5.6 percent in the second quarter of the current financial year respectively. The decline in investment is a problem, particularly if oil prices increase, and given the increased government spending for the 7th Pay Commission, both of which will limit the government's ability to spend on infrastructure and other ventures.
Demonetization. As if a slump in investment was not enough, demonetization induced a reduction in consumption demand. The resultant decline in the sales of businesses will disturb CapEx plans, especially in the SMEs sector, which accounts for 45 percent of India's manufacturing GDP and 40 percent of its merchandise exports, and may reduce anything between 0.5 to 2 percent of the country's GDP.
Also, according to the RBI, most of the demonetized currency notes will return to the banking system, so no windfall gains for the government from destruction of black money to the extent of 20 percent of the value of 500 and 100 currency notes in circulation as initially estimated. Now the government is claiming that the move will encourage digitization of financial transactions. It will, but on a smaller scale than is thought, given the low access and concerns on quality of Internet in smaller towns and rural areas.
The non-performing assets menace. Despite a series of measures to deal with bad loans by the government and the RBI, the non-performing assets of state owned banks increased to INR 63.03 trillion ($930 billion) on 30 September from INR 55.03 trillion on 30 June. Many analysts claim that things are not so bad for private sector banks, but they have avoided the risky corporate loans necessary to support industrial expansion. The high share of bank loans given by public sector banks could also be a result of banks offering loans sanctioned selectively by bank employees to favor crony capitalists rather than taking commercial considerations into account. This is a problem the Indian government has not been able to tackle effectively yet.
Indian banks have also been forced to write off bad loans. As a result of an increase in non-performing assets and write-offs, banks are not able to pass on the benefit of policy rate cuts (175 basis points since January 2015) to borrowers, especially those in the retail sector and SMEs. This will have implications on credit-financed demand in sectors such as automobile and housing that have backward and forward linkages for several upstream and downstream industries such as steel, auto components and cement.
Still Room for Optimism
Despite these challenges, India is expected to be among the fastest-growing large economies in the world in 2017. Mitigating these risks is important, particularly given global economic uncertainty, and failure to do so may prevent the economy from realizing its growth potential in the coming year.