Economy
What Problems Will the Modi Government Tackle in Its First 100 Days?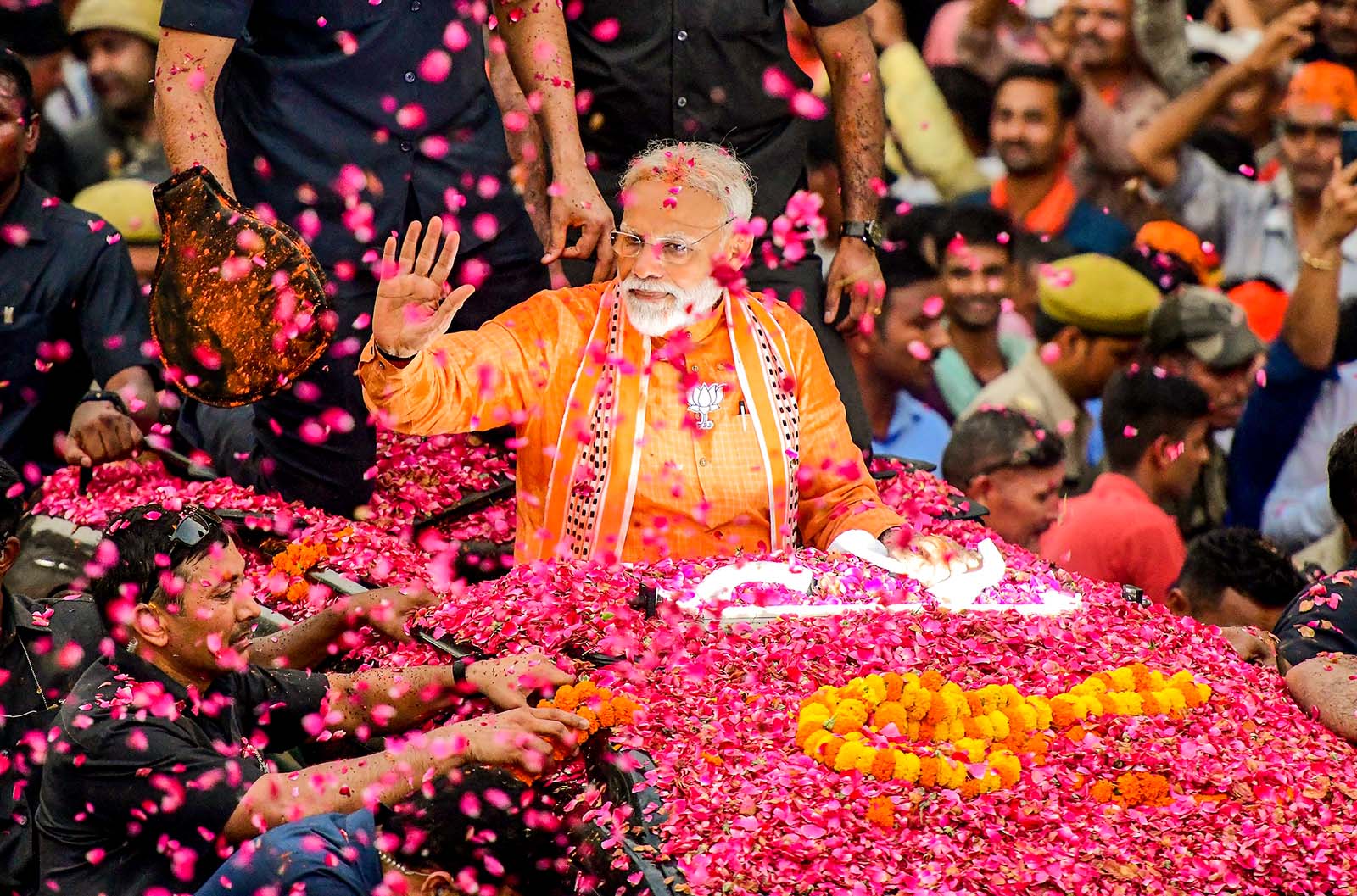 On May 23, 2019, incumbent Prime Minister Narendra Modi won a clear, decisive, "twice in a lifetime" mandate to lead India over the next five years. In 2014, he came to power riding on the backdrop of a sluggish economy and on the promise of reviving the economy and creating jobs. The 2019 election, on the other hand, was more about containing terror networks and strengthening national security and focused on the quality of leadership.
This was an election in which economic issues didn't get the attention they deserved. Challenges such as a worsening agrarian crisis, slowing consumption, muted private investment and sluggish exports all plague India. Not enough jobs are being created, which threatens to turn the country's demographic dividend into a demographic disaster.
So what is on the agenda for the first 100 days of Modi's new government? It seems likely that the focus will be on three fronts: agriculture, consumption and investment.
Worsening Agrarian Crisis
The Modi government has promised to double farmers' income by 2022.
The government extended the market-distorting minimum support price (MSP) program to all crops, but in the absence of effective procurement infrastructure and market reforms, it didn't make much of a difference. Most agricultural commodities are selling 10 to 30 percent below their floor prices or MSPs.
Prime Minister Modi announced the creation of a pan-Indian online national market for farm produce with much fanfare, but it hasn't taken off because of opposition from intermediaries, traders and local politicians who benefit from the existing arrangement. In fact, Prime Minister Modi couldn't even push it in the states ruled by his own Bharatiya Janata Party.
To make matters worse, about 40 percent of India is now reeling under near-drought conditions, with a possibility of El Niño later this year. That could further aggravate the rural economy and dampen the prospect of fast moving consumer goods (FMCG) companies, which receive 40 percent of sales from rural consumers.
Slowing Consumption
Continuing rural distress, high unemployment and slower credit expansion due to worsening liquidity crunch in the shadow banking space (nonbank financial companies or NBFCs) have led to consumption slowdown as reflected by muted sales in the automobile and FMCG sectors. High airfares and capacity constraints have led to deceleration in the passenger traffic growth in Indian airports by 1.1 percent YOY—the slowest in the last five years.
Investment Slowdown
Private investment has been muted for the last several quarters, despite a moderation in policy interest rates. Though the government is trying to fill the gap by ramping up infrastructure spending, that is not enough.
The real numbers paint a bleak picture of the Indian economy. Prime Minister Modi will have a tough time fixing the economy in his second term.
FDI inflows are stagnating, and that will further cap investment rates. Savings as a proportion of GDP have fallen from 34.6 percent in FY 2012-13 to 30.5 percent in FY 2018-19, predominantly because of a dip in household savings from 23 percent to 17 percent in this period.
Continuing bad loans in state-owned banks and the liquidity crunch in NBFCs will further constrain their ability to extend credit to the corporate sector, and corporate profits from the January-March quarter has been dismal amidst muted demand. That is bound to impact their capex plans going forward by adversely affecting their ability to service debt.
Sluggish Exports
With both consumption and private investment slowing down, exports should come to the rescue. However, India's merchandise exports have been hovering around $300 billion for the last eight years. With the U.S. turning increasingly protectionist and the EU struggling with the Brexit mess, the prospects remain bleak. For example, India's software services exports will suffer from the tightening of visa norms by the Trump administration.
Over the years, India has exported low-value and labor-intensive goods such as apparel and leather goods, but they are now facing increased competition from countries such as Bangladesh and Ethiopia. It is feared that amidst the ongoing U.S.-China trade war, China, being faced with shrinking markets, may increase its dumping of cheaper merchandise to India and further hurt the sales and revenue prospects of Indian manufacturers.
Fiscal Trouble
The government doesn't have enough flexibility on the fiscal front due to rising populist spending and being below the target revenue collections. Direct tax collections recorded a shortfall of around 820 billion rupees ($12 billion) or 7.4 percent percent of the 12 trillion rupee collection target in FY 2018-19.
The government is projected to borrow 4.42 trillion rupees in the first half of FY 2019-20—the highest borrowing in nine years—this would lead to hardening interest rates and crowding out private investment with adverse implications for growth.
Dealing with the Challenges
Realizing that setting floor prices without an effective procurement infrastructure to implement them isn't working, the Modi government, in its second term, will vigorously push agricultural marketing reforms to deal with the agrarian crisis.
To reduce the outgo on input subsidies, the government is likely to further extend direct benefit transfer to fix the leaks that characterize the current subsidy regime. To meet the fiscal deficit, the government is likely to push equity sales in state-owned companies. This should be followed by other government-equity sales in state-owned companies to garner financial resources when tax collections are falling short of the requirements.
In the latest figures, India posted a mere 5.8 percent GDP growth rate in the January-March quarter of FY 2018-19, losing its fast-growing major economy label. To make matters worse, the credibility of its GDP data has taken a hit because of frequent revisions and the government trying to suppress uncomfortable statistics.
Leaving aside the credibility of official data, the real numbers can't easily be fudged and paint a bleak picture of the Indian economy. It appears Prime Minister Modi will have a tough time fixing the economy in his second term.