Technology
How a Government Innovation Office Aims to Modernize Its Services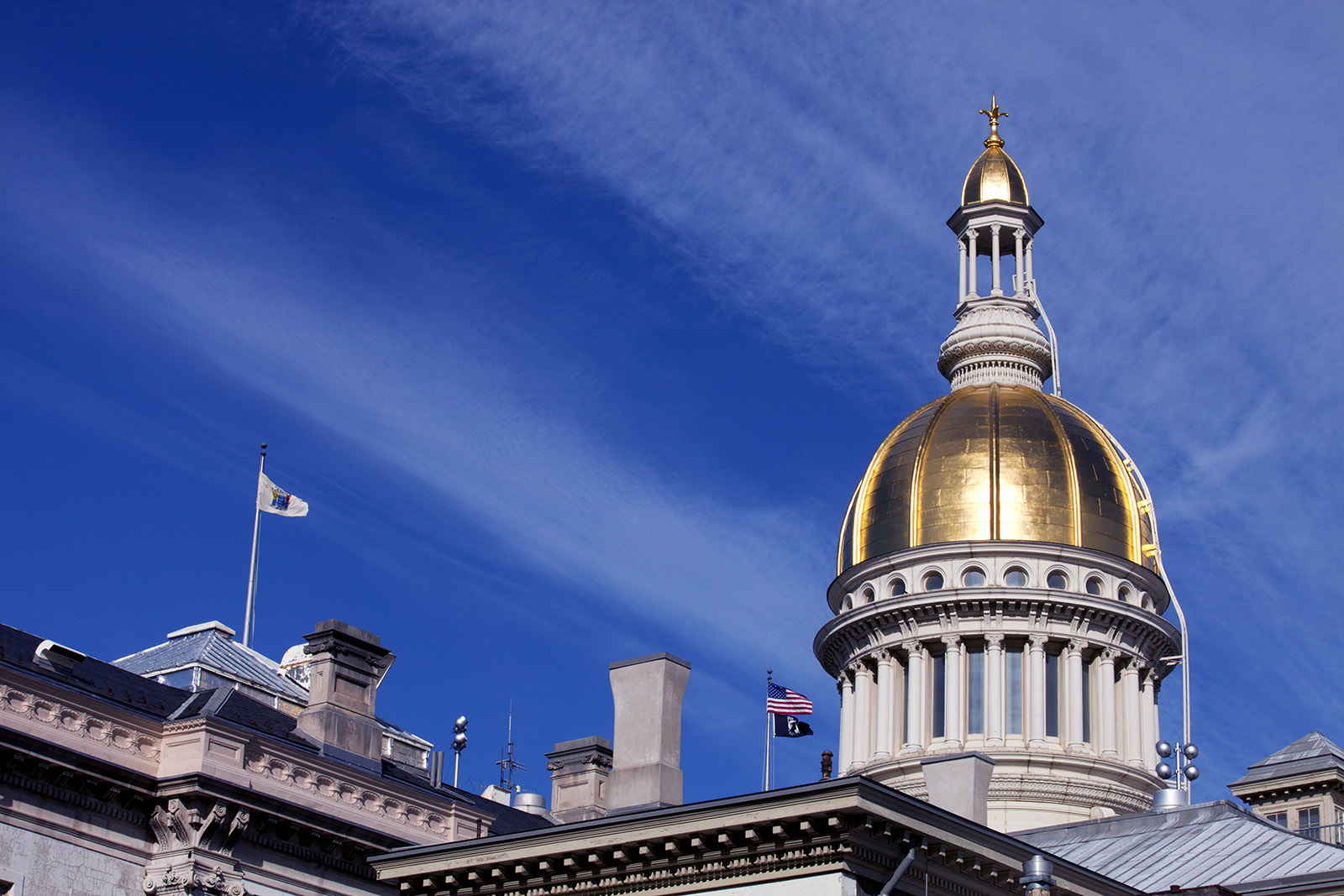 Beth Noveck is a professor in the Technology, Culture and Society department at the New York University Tandon School of Engineering, where she directs the Governance Lab (GovLab) and its MacArthur Research Network for Opening Governance. She is an adviser on digital governance to Germany's Chancellor Angela Merkel. 
Recently, she was appointed by the governor of New Jersey as the state's first chief innovation officer (CIO). BRINK spoke to Professor Noveck and asked about the purpose of New Jersey's Innovation Office.
Beth Noveck: The innovation office is designed to do two things: first, to think about how we foster an innovation economy in New Jersey and, second, how we bring innovation inside the state and find new ways of working that actually involve engaging with citizens and data to become more effective at solving problems. So thinking about the regulation of technology, thinking about the impact of technology on the future of work and thinking about how we use technology to promote economic development.
BRINK: What would you consider the biggest challenge facing a state government in a place like New Jersey? Is it digital inequality? The future of work? Is it access to digital services? How would you prioritize the issues?
Professor Noveck: From my perspective, three things have been incredibly important. One is modernizing how people interact with the state, so the state becomes a helper rather than a hindrance. For example, one of our core projects is around building virtual coaching tools for job-seekers. So, instead of having to come to an unemployment office, you can go online and not only receive services, but using AI and machine learning, we can tailor the information and services that we deliver to you, so that we're giving you the best possible information suited to you to help you get a job faster.
The second thing is changing the culture of government. How do we get more agile and effective at solving problems? Whether the problem deals with employment, or food deserts, or homelessness, or economic growth and job creation, it doesn't really matter what the issue is. Part of what we're trying to do is to ensure that people working in state government have the same skills that my team has in the innovation office in terms of their knowledge of how to talk to residents about what the problems are.
And then finally, it's to focus on how we invest in technology and innovation to be able to enhance our economies? So that's the external-facing agenda. We are on track to move half of our energy use to wind very soon. But we have to think about how we do that for the benefit of all people. So we're thinking not only about how we build those wind farms, but also about how we train people who are going to do those jobs, those green collar jobs for the future.
A lot of innovation comes from the private sector and many of the tools that we take advantage of and a lot of the know-how that you need is found in the private sector.
BRINK: Government in general has come under a lot of criticism in Europe and in the U.S. around not meeting the needs of the people. And I realize this is what you are trying to remedy. Do you feel that what companies provide to people in terms of services and what governments provide has shifted, because of the new technologies that are coming on board? 
Professor Noveck: These are hot-button questions, especially as we think about things like the future of work. There is the question of who is responsible for training workers? Who is responsible for helping people to get ready for the jobs of tomorrow? And we see this question come up in many different policy areas as you pointed out.
A lot of innovation comes from the private sector. Many of the tools that we take advantage of and a lot of the know-how that you need is found in the private sector. So we're very much focused on how we build multisectoral partnerships among different sectors that include the private sector, but also universities and nonprofits, philanthropy, et cetera. 
I'll give you a quick example. San Francisco has built a program called Civic Bridge. It is obviously sitting in and next to Silicon Valley, and it created a program to connect city agencies to volunteers, so the big tech companies can work on designing better services for citizens. I would like for us to do something similar. 
We're a different ecosystem in New Jersey and we're not quite as geographically concentrated the way they are in the Bay Area, but I'd like to do more with both companies and universities to take advantage of their talents and their desire to help and to address solving challenges together.
BRINK: Is there a role model in your mind, maybe not even in the states, of how the public and private sectors interact together successfully?
Professor Noveck: Let me give you one or two quick examples in terms of role models. So one is just the bringing together of various sectors to pool know-how and funding. If you look at something like DFAT, the Department of Foreign Affairs and Trade for Australia, it created something called the Innovation Exchange to promote solving development problems and, at the same time, promote economic growth and job growth in Australia by running prize challenges supported by industries. 
There's also a lot of new public-private partnerships that focus on sharing data and data science talent. And I can give you many examples of this. But it's less about the way we traditionally thought about public-private partnership. In other words, government gives a contract to industry to do something, and there is much more looking at the data that we need to tackle a problem. 
Let's say, for any public health crisis, a lot of the data that we need is going to be collected by private health care organizations and hospitals in addition to the government. And what we need to do is share that data to be able to tackle a challenge more effectively. Very often the data science and analytical talent that you need to be able to tackle a problem is not to be found in government. It's going to be found in the private sector.
At the same time, it's easier to retain an employee when they get to work on solving a compelling problem, like child hunger or the opioid crisis. When your day job is helping rich people get richer and crunching numbers for that purpose, it's kind of nice to work on a social good problem. That can be a great way to help retain employees.