Society
Inside Latin America's Monster Election Year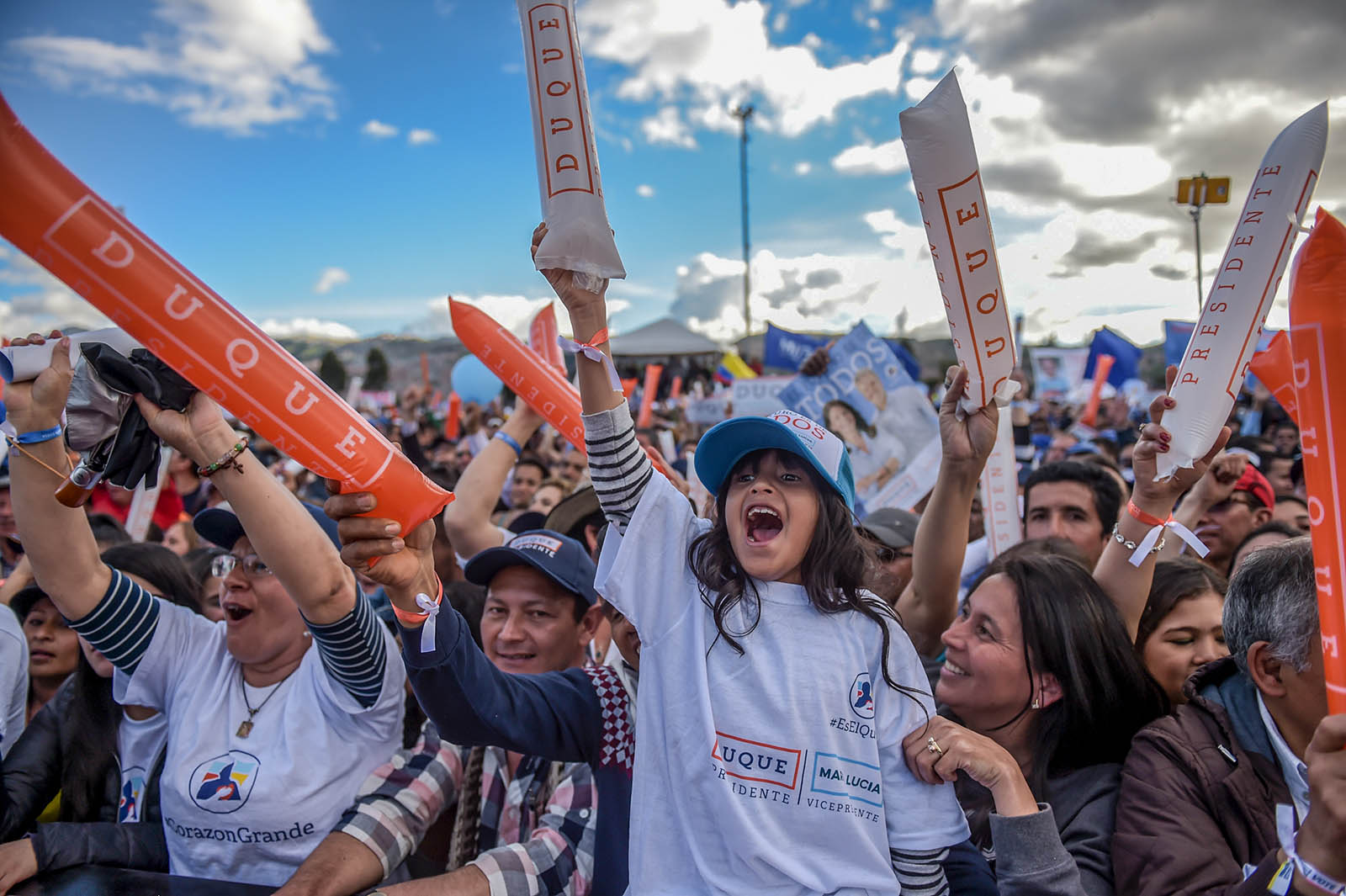 This is the first piece in weeklong BRINK series about Latin America.
Latin America's big electoral year is in full swing, with the first of the big three (Colombia, Mexico, and Brazil) having officially chosen its new leader. On June 17, Iván Duque won handily in Colombia 54 percent to 41 percent against Gustavo Petro, a former guerrilla group member and leftist candidate. My column in BRINK earlier this year made the case for optimism by predicting that, notwithstanding the noise, Latin America's big election year would not bring down the region's political center.  
Colombian Continuity
I'm happy to report that Colombia is on target. In the past 25 years, Colombia has won accolades for being comfortably situated somewhere between dead center and traditional right. Mr. Petro's mere presence as a former guerilla group member in the second round was groundbreaking. But in the end, Colombia's proclivity for continuity won out. President-elect Iván Duque, the right-wing protégé of former President Álvaro Uribe, begins his term in August. It's unfortunate that Colombians had only a polarizing choice between left and right; the centrist candidate, Sergio Fajardo, lost the first round by a hair.
Coming shortly after neighboring Venezuela's undemocratic coronation of its dictator (let's not even bother to call this an election), Colombia's free and fair vote could not have stood in stronger juxtaposition. At the very least, the international community can rest assured that, while Venezuela remains a focal point of regional instability, there will be a strong counterweight of stability to its west.
Mr. Duque is something of a surrogate for former President Álvaro Uribe, at once a highly popular and highly polarizing figure in the country's politics. You'd be hard-pressed to find a Colombian who's simply ambivalent about Uribe: Those who like him love him, and those who dislike him despise him.
Conscious of that fact, Mr. Duque's actions will tack more to the center than the rhetoric echoing his mentor might suggest. After all, his victory now also belongs to the millions of centrists who voted for him in the second round.  
Socially Conservative
On social matters, Mr. Duque is further to the right than outgoing President Juan Manuel Santos. Progressive advances, such as full legalization of abortion and decriminalization of drugs, won't happen in his term. But major social victories, such as partial legalization of abortion and the legalization of same-sex marriage and adoption, have already been enshrined in law and will remain untouched.
No Return to War
Importantly, there's another crucial victory enshrined in law: Colombia's landmark peace deal with the FARC. Though Mr. Uribe was the deal's most vociferous opponent when it was being put to a vote, those today warning that his protégé will "scrap" it are unnecessarily alarmist. A Constitutional Court ruling last year gave the hard-won peace deal legal protection throughout the next three administrations, protection that Mr. Duque has promised to respect. Colombia is not returning to war anytime soon. Prospective investors can rest assured of that.
On the economic front, Mr. Duque's election brings those investors even more reason to breathe easy. The sound fiscal policy and market-oriented decision-making that have come to define Colombia are not going anywhere. The country is going from a Harvard-educated economist to a Georgetown-educated economist, and last month, it became the newest member of the OECD. There are worse positions to be in.
Despite a recent economic slowdown in South America's second largest nation, Colombia remains a safe bet. Sure, a projected 2.7 percent growth in 2018 is underwhelming given its yearly average of 4 percent since the turn of the century, but it's still nothing to balk at.
While years of steady and open economic policy have brought Colombia an investment-grade rating and solid reputation among emerging markets, structural deficiencies remain and will need to be dealt with. Mr. Duque will move ahead with the pension reform and tax overhaul Colombia needs to boost investment and meet deficit targets. And with his party holding the most seats in the Senate and second most in the House, he's in a good position to do so.
Up Next: Mexico
Mexico's election is scheduled for July 1st, followed by Brazil in October. In Mexico, Andrés Manuel Loópez Obrador—known as AMLO—is for all practical purposes running away with the election. Polls show AMLO enjoying a 20-point lead.
In February, I said that, though often labeled a firebrand, AMLO's reality will prove a lot less frightening than the headlines. News reports that he is considering former finance secretary Guillermo Ortiz, the Tequila Crisis veteran, as his new finance minister lend a growing imprimatur of responsibility to AMLO.
What Is The Outlook In Brazil?
Early polls show that I may still be too optimistic in Brazil, where the corrupt frontrunner is in jail and an extremist demagogue is in second place. The time for a responsible center to develop is still there, but the window is closing.
Compare Colombia and Mexico to next-door neighbor Venezuela, where last month's complete farce handed dictator Nicolás Maduro another six years in power. Venezuela remains the region's greatest threat; Mr. Maduro's government and allies will eventually come to an end, either under the weight of the human exodus from the country, the out of control inflation, the dangerous lack of medicine and food or the rampant crime. The end will be turbulent, but nobody knows how much violence will be associated with the regime's demise.
Notwithstanding difficult years, Colombia isn't—and Mexico won't be—the Waterloo of Latin America's political center. Colombia's recent election shows why the country remains an investor favorite. The region may have been the birthplace of populism. But so far in 2018, its voters have behaved more responsibly than many other Western nations.