Economy
Insurance Prices Rise for First Time in 18 Quarters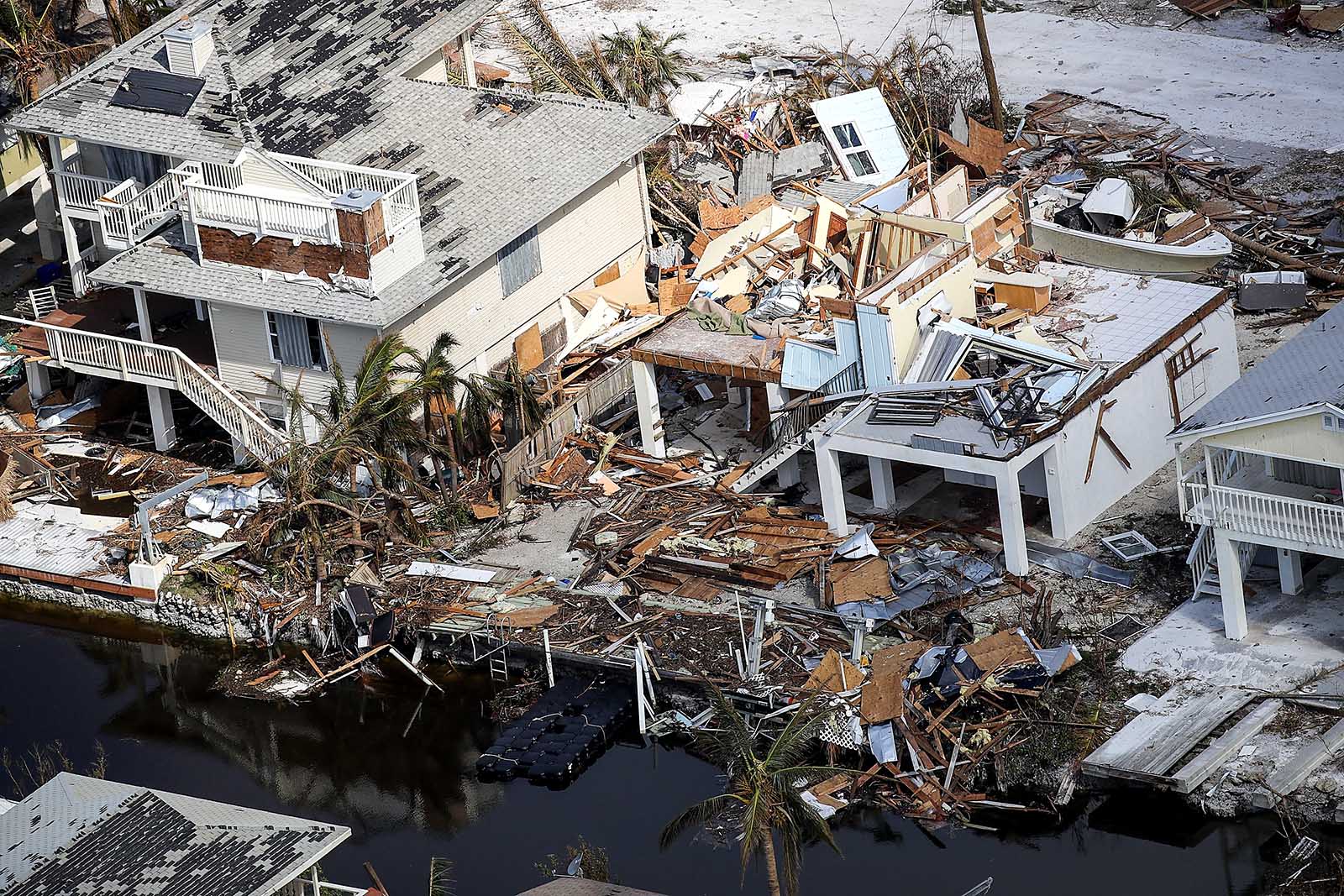 Globally, commercial insurance prices in the fourth quarter of 2017 increased on average for the first time in four and a half years, according to the Marsh Global Insurance Market Index.
Average pricing increased by 0.8 percent in the quarter, compared to a decrease of 1.9 percent in the third quarter of 2017. The index is a proprietary benchmark of commercial insurance premium rate change at renewal, representing the world's major insurance markets and comprising over 90 percent of Marsh's premium.
Hurricane Destruction
The fourth quarter increase was driven largely by global property insurance pricing, which was affected by large catastrophe losses in the third quarter. Munich Re estimates that insured losses in 2017—led by damage in the U.S. and Caribbean from hurricanes Harvey, Irma, and Maria and other disasters—will be about $135 billion, with total losses, including those that are uninsured, likely to come in at around $330 billion.
Despite the property increases, the U.S. composite insurance pricing continued to decline in the fourth quarter of 2017, although at a slower pace. Organizations that suffered catastrophe losses or that had properties located in catastrophe-exposed regions typically saw the highest property insurance increases. However, casualty, financial and professional lines in the U.S. continued to see declines on average.
Market capacity remains abundant with a mix of traditional and alternative capital available. Insurance pricing in all regions showed either a lessening of the pace of decrease or a moderate increase in the fourth quarter.
Global Property Rates Increase
Global insurance pricing for property and financial and professional lines increased, on average, in the fourth quarter of 2017.
Casualty pricing declined, on average, but at a slower pace than in the previous quarter. Regionally, average pricing increased in the UK, Latin America, and Australia, while average pricing decreased in the U.S., Continental Europe, and Asia, albeit at slower rates than what was observed in the third quarter.
Geographic Highlights
Australia saw a fourth straight quarter of overall price increases, which is largely attributable to insurers' continuing response to poor underwriting results across many products.  

The Asia region continued to see average pricing declines in the fourth quarter of 2017, albeit at a slower pace. Overall insurance capacity in the region remains robust.

In the UK, renewal pricing increased, on average, across all major product lines. In the casualty market, insurers who have experienced declining profitability on certain lines (for example, in auto liability) generally drove the pricing increase.

In Continental Europe, property lines were the only major product area to show an average increase in pricing. The rate of decline slowed in casualty lines, while the rate of decline increased in financial and professional lines.

In Latin America, casualty insurance renewal pricing increased, on average, for the sixth straight quarter, driven by motor and auto pricing. Financial and professional liability pricing in the quarter also increased, on average, largely due to the impact of reduced capacity and loss activity.
More detail is available in the Marsh report.