Environment
Keeping Environmental Pollution Costs in Check Amid Bankruptcy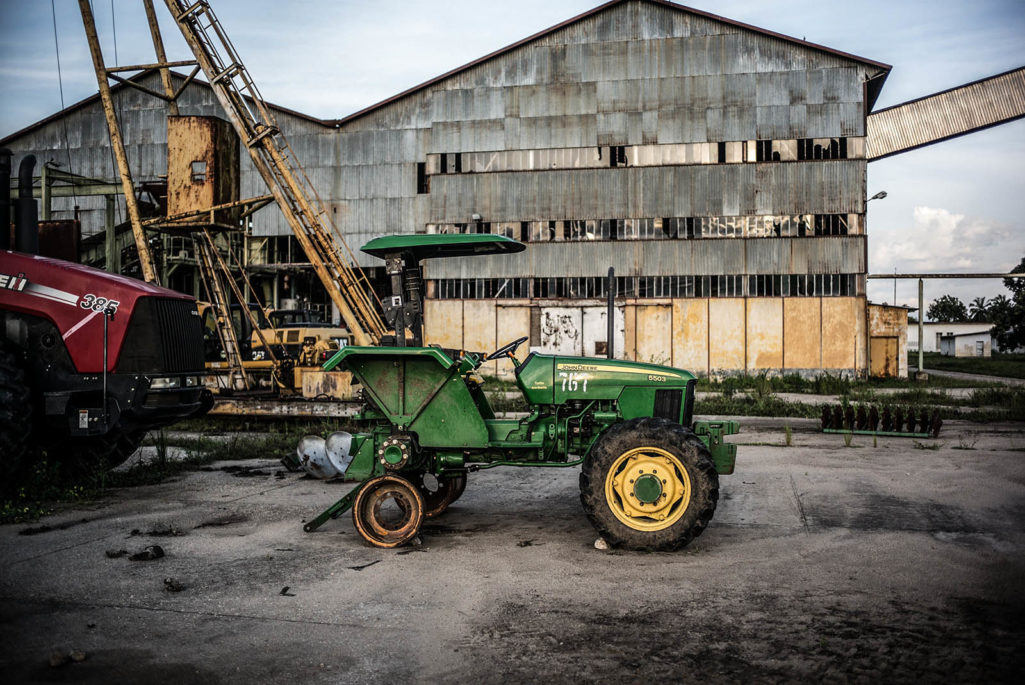 Buying property through a bankruptcy proceeding has the potential to bring true value at a bargain price, but caveat emptor still applies. Some of the last factors to be considered when investing in a new property or other asset that is in bankruptcy can be the most draining on finances: pollution problems.  Once associated with a bankrupt asset, these can cause a sale to be canceled, result in significant cost incurred and come back to plague buyers years after a property is purchased.
Legacy risks—existing environmental contamination of a property and associated regulatory and contractual obligations—represent the most common exposures to be considered during bankruptcy. Known environmental problems, such as chemical or fuel spills, can bring significant cleanup obligations and uncertainty around cost projections. Likewise, unknown environmental issues, such non-compliance with state or federal requirements, can also create significant financial variability. If the new owner discovers pollution issues on-site after a sale, for example, cash flow pressure from unexpected cleanup costs could limit capital improvements or other investments in the business.
Companies not in bankruptcy have made great strides to reduce their environmental footprint. The printing, electrical equipment, and chemical sectors have been continuously decreasing the amount of waste produced and released. Yet amid bankruptcy, many companies remain in the dark about the ways to eliminate or prevent environmental liabilities. Given that the owner is in financial distress, there is a high probability that "normal" environmental management protocols or procedures may not have been followed.
Disposal Strategies
Quantifying, disposing of and managing environmental risks associated with a property or asset represent some of the greatest challenges in a bankruptcy. But the right risk mitigation procedures can protect the interests of owners, buyers and sellers alike. There are several strategies to consider when deciding to dispose of these assets. These include:
Filing for bankruptcy. Owners and sellers can elect to file for bankruptcy protection in an effort to unload the environmental liabilities through a discharge process that values the liabilities and disposes of them before exiting bankruptcy. This can often involve settling claims with the government or principal responsible parties.
Selling assets. It's important to remember that environmental liability attaches to the land. A potential purchaser may be liable even though the owners previously entered into a "363 asset sale," for example, which means the property or asset was sold in accordance with Bankruptcy Code Section 363, where a bankruptcy court sells an asset "free and clean" of all liens, claims, etc.
Creating an environmental trust. In setting up a trust that owns the property, the trust would be responsible for the cleanup and would subsequently sell the property. Proceeds from the sale are returned to the bankrupt party's estate.
Regulators Increase Scrutiny
The stakes for not heeding environmental liability can be high. In the U.S., the Environmental Protection Agency (EPA) has put renewed emphasis on the enforcement of cleanups from bankrupt parties. A crucial component of the EPA's cost-recovery practice includes obtaining payment for past and future cleanup costs from parties that have declared bankruptcy. According to the EPA, though bankruptcy law entitles a party to obtain a fresh start through the bankruptcy process, it also permits creditors, such as the EPA, to assert and recover on claims that they may have against the bankrupt party.
The costs associated with environmental cleanup can be staggering:
Preventative Steps
For known pollution conditions, buyers and sellers should consider working with companies that will contractually assume the costs and any regulatory obligations involved in the cleanup in exchange for being paid to take on the liability, which is commonly referred to as an environmental liability buyout. Bankruptcy courts have approved release of funds so that known conditions can be discharged to third parties.
Another option involves transferring the risk through insurance. Buyers and sellers should see if they have sufficient insurance to cover the unknown risks that can develop with these kinds of properties. Pollution legal liability (PLL), for example, can provide coverage related to cleanup, third-party bodily injury, property damage, legal defense and business interruption that takes place as a result of an environmental pollution condition that is discovered.
Other available coverage consists of reimbursement for cost overruns for known environmental risks. If cleanup costs increase more than the initial amount put out as a cap on costs, cost cap remediation insurance, for example, would reimburse for those cost overruns.
It's not a pleasant thought, but it's possible when breaking ground on a newly acquired property to discover a long-forgotten environmental time bomb. Planning ahead can help overcome the problem and allow for development to continue.