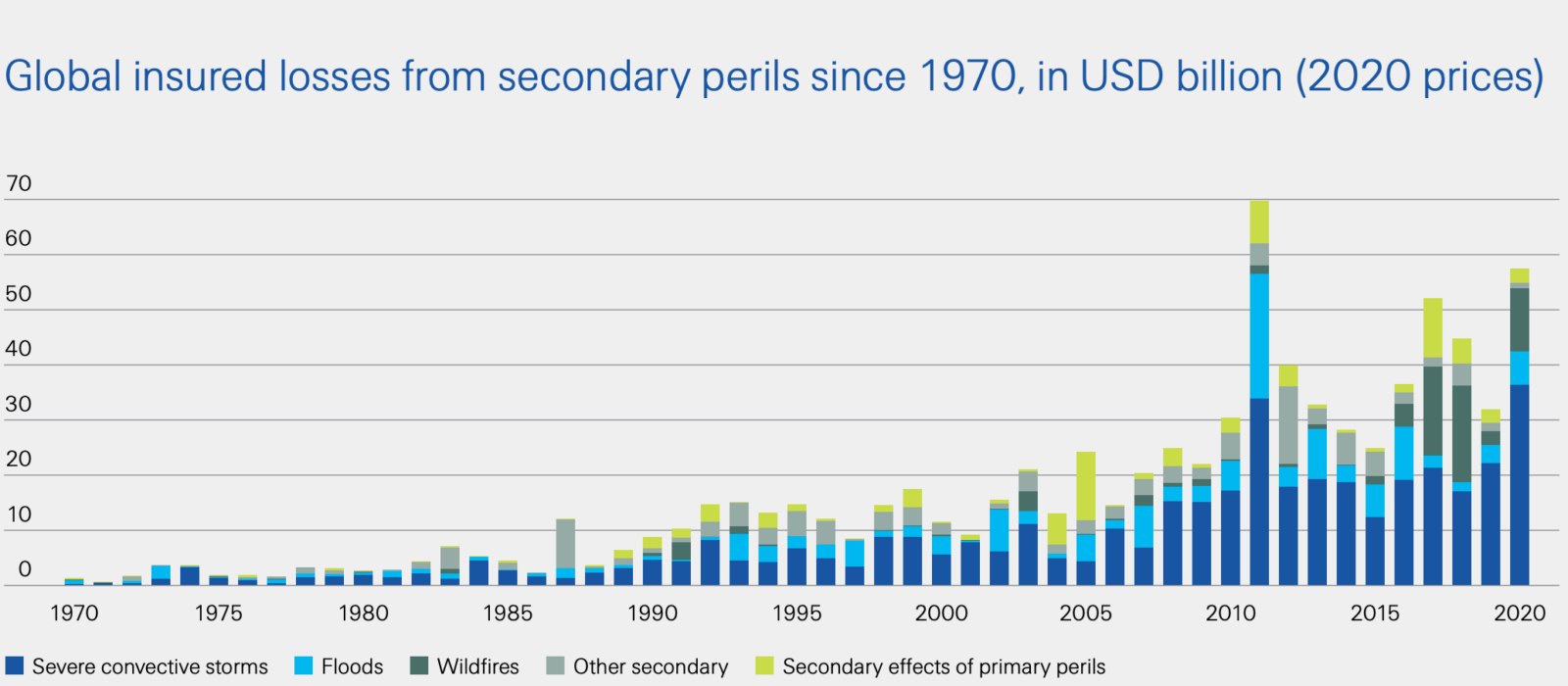 Last year became the fifth-costliest year on record for global natural catastrophes, reaching $81 billion in insured losses. Insured losses from secondary perils — frequent natural disasters with low-to-medium magnitude losses — are growing steadily, representing 71% of all losses and costing over $57 billion last year. 
There were over two hundred catastrophic events in 2020 — the U.S. was hit the hardest by economic losses, followed by Australia and Asia. The agricultural sector is most at risk for financial losses, as about 75% of production is not insured — alongside the construction, tourism and renewable energy sectors. If not addressed, these sectors face volatile revenue, higher costs, low earnings or bankruptcy. 
"With economic losses from catastrophes growing faster than insured losses," states the World Economic Forum, "adapting economies to climate-related impacts has become a major societal priority." Parametric insurance — the fastest-growing type of insurance — can help companies, in both developed and developing countries, manage this business risk with its rapid payout speed.