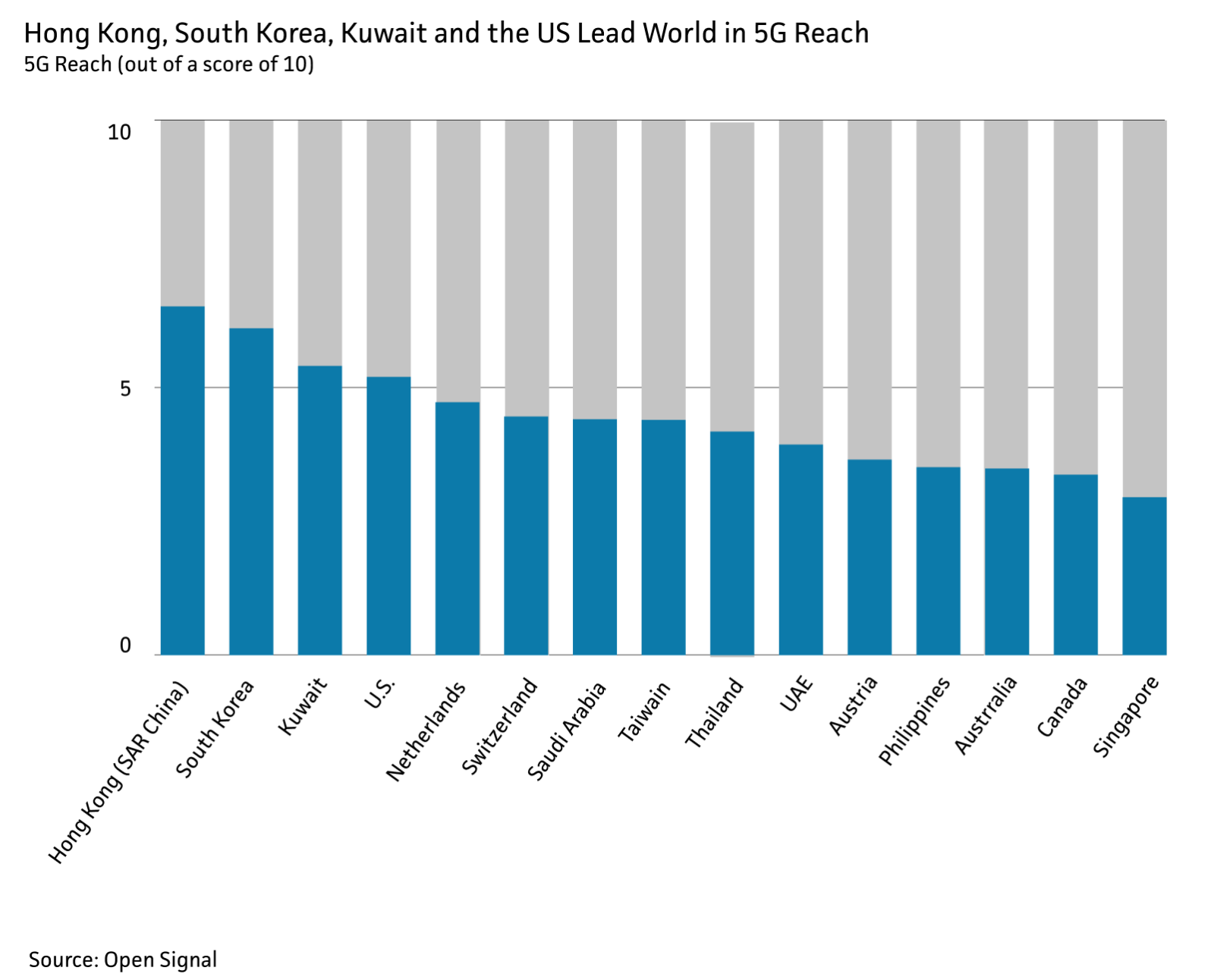 Hong Kong, South Korea and Kuwait lead the world in 5G reach, according to Open Signal, a mobile network analysis company. The score measures the percentage of locations where 5G is available on a scale of 0 to 10. 
Hong Kong and South Korea, known for their well-established infrastructure, have the broadest 5G reach. Kuwait also has historically invested in 5G to supplant its poor broadband infrastructure. The score for the U.S. will likely increase as competition between telecom countries ramps up.
As more countries invest in 5G, more users will be able to participate in the global economy. "Without adequate internet penetration for high-bandwidth mobile technologies, harnessing fintech to achieve financial inclusion will continue to be difficult, even with a high mobile subscription level," wrote CAREC Institute's Khalid Umar. Also of note, while countries are investing in 5G, the next generation of mobile networks is already being developed with the intent of being deployed by 2030.