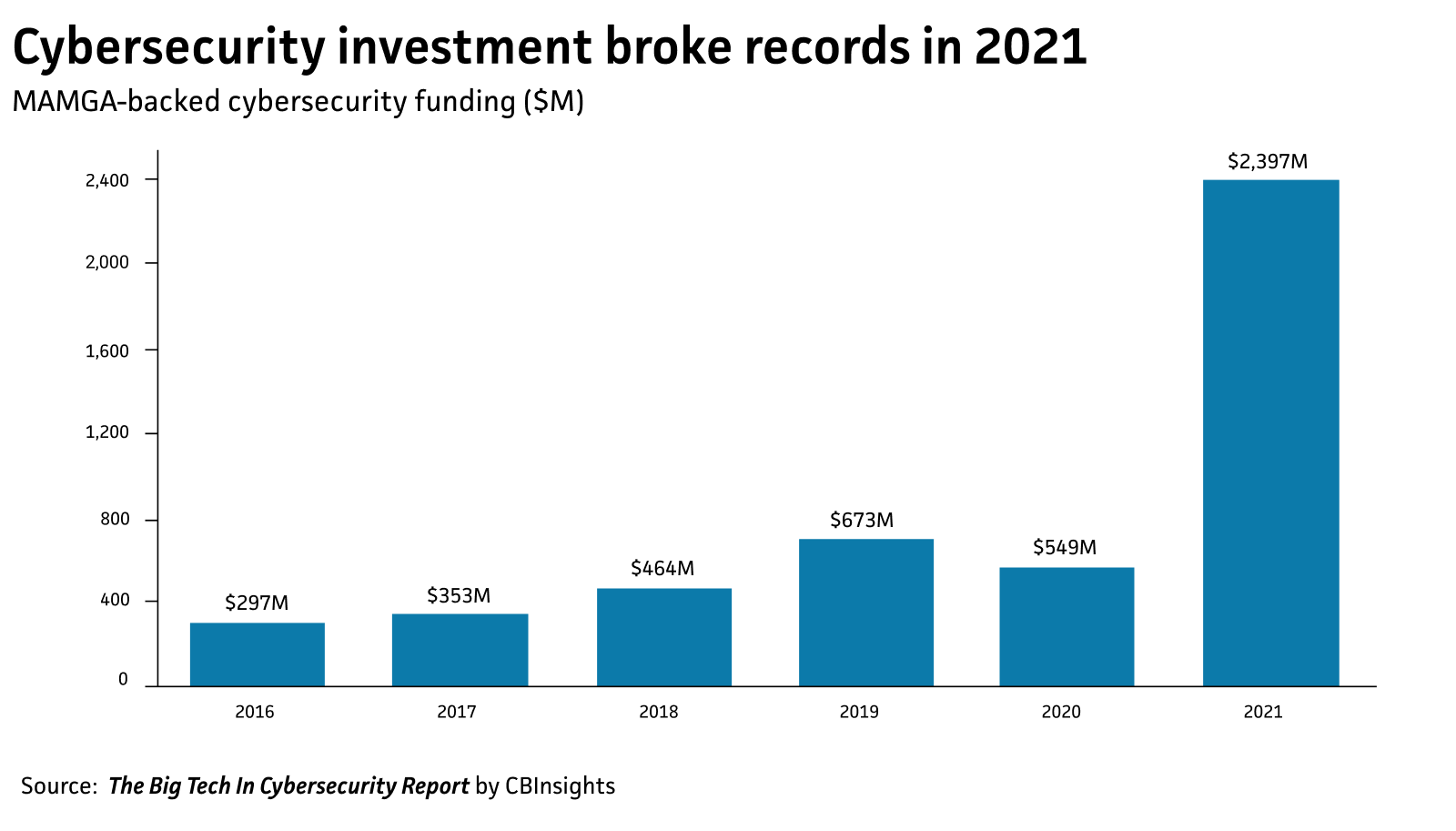 The top five tech companies are investing in cybersecurity to bolster their cloud dominance, according to a new report by CBInsights. The research firm found that Meta (formerly Facebook), Amazon, Google, Microsoft, and Apple (MAGMA) invested over $2 trillion in cybersecurity companies last year.
The rise in investment comes as cybercrime and ransom attacks hit a record level in 2021. In the United States, ransomware caused government services in Maryland and Atlanta to shut down for days at a time. In the private sector, Guy Carpenter estimates that just 42% of private businesses invest in cyber products, putting the almost $21 trillion in intangible assets of the Fortune 500 at risk.
The rise in investment by MAGMA is a bid to lure users onto the cloud. AWS, owned by Amazon, Azure, owned by Microsoft, and Google Cloud Platform are the most popular cloud platforms and boast a myriad of cybersecurity features. Meta and Apple, meanwhile, are pivoting their platforms to be more privacy-focused given the mistrust of data management by the public and the increasing risk of apps becoming a vector for cyber crime.