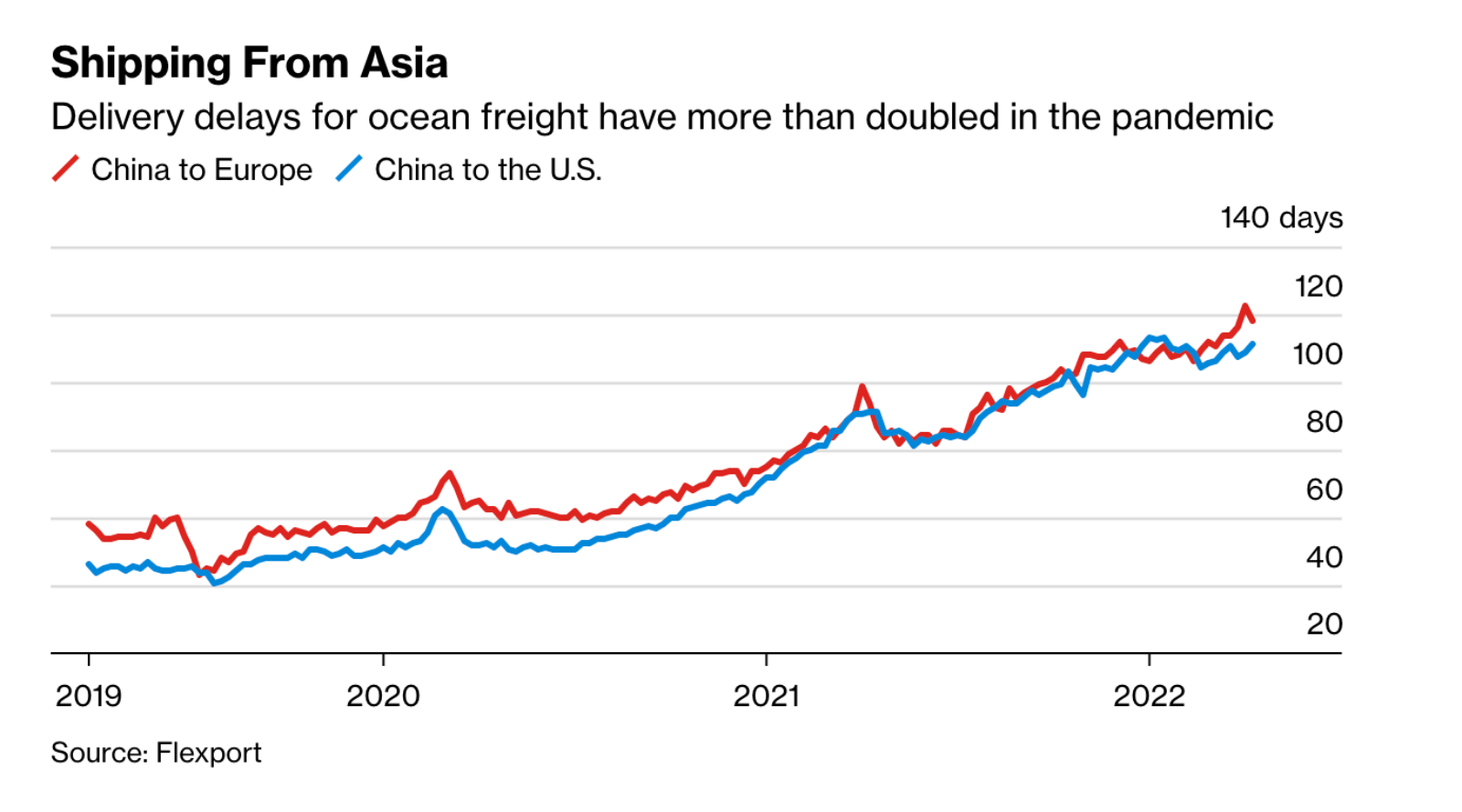 Global supply chains are experiencing disruptions for the second year in a row, due to a new wave of COVID-19 sweeping through China, reports Bloomberg. China's zero-COVID policy restrictions have caused shipping, air freight, and trucking delays, setting back supply chains already reeling from the pandemic and Russia's invasion of Ukraine.
Experts estimate that the ripple effects from the lockdowns and bottlenecks will extend throughout the year. Global trade started to rebound last year after its slump in 2020, but the conflict in Ukraine and now backlogs in China will lower trade volume and raise prices. China accounts for 12% of global trade.
Currently, it takes 111 days for cargo for goods to travel from Asia to the U.S., more than double the time it took in 2019. It takes even longer, 118 days, for goods to reach Europe from Asia, according to freight-forwarding company Flexport Inc.
In response, companies are considering shifting their supply chains out of Asia—79% of CEOs are planning to or have already moved part of their manufacturing from China to the U.S.