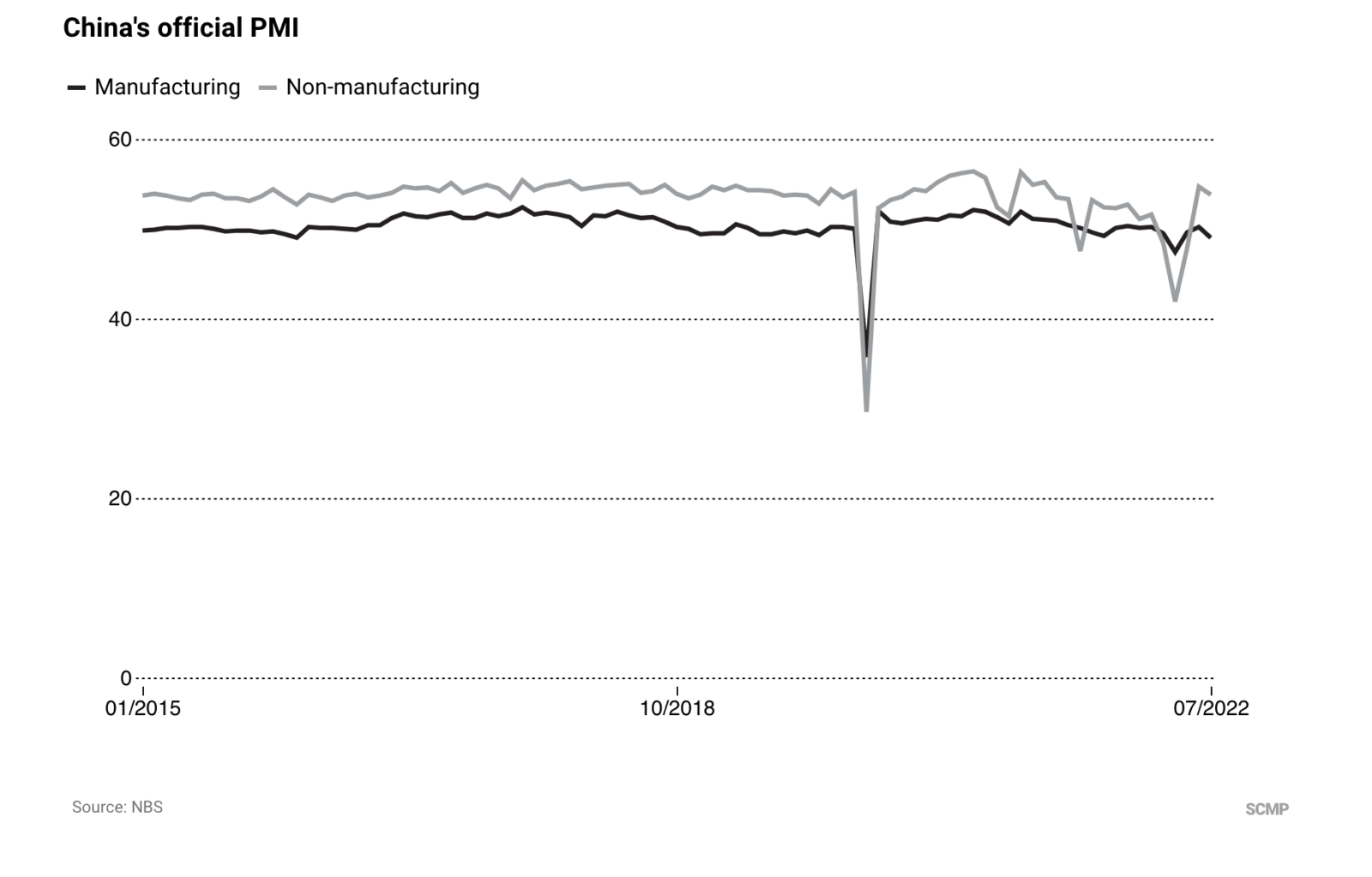 China's manufacturing fell in July after bouncing back in June, as the country's economic recovery remains fragile. China's manufacturing purchasing managers' index (PMI) fell from 50.2 to 49, according to China's National Bureau of Statistics. Non-manufacturing PMI, including the construction and service sectors, also slowed to 53.8 from 54.7.
The contraction follows weak demand and continued COVID-19 outbreaks, which are controlled under China's restrictive "zero-COVID" policy. COVID-19 cases have locked down the city of Xi'an and closed some buildings in the country's tech hub Shenzhen and the port city of Tianjin, home to major factories.
China's economy shrank in the second quarter of this year, contracting by 2.6% between April and June following widespread lockdowns earlier in the year. Supply chain disruptions and high commodity prices from the crisis in Ukraine have also contributed to the economic slowdown. China is preparing to miss its previously-stated GDP goal of 5.5%, Chinese state media reported after a meeting of the Communist Party last week.