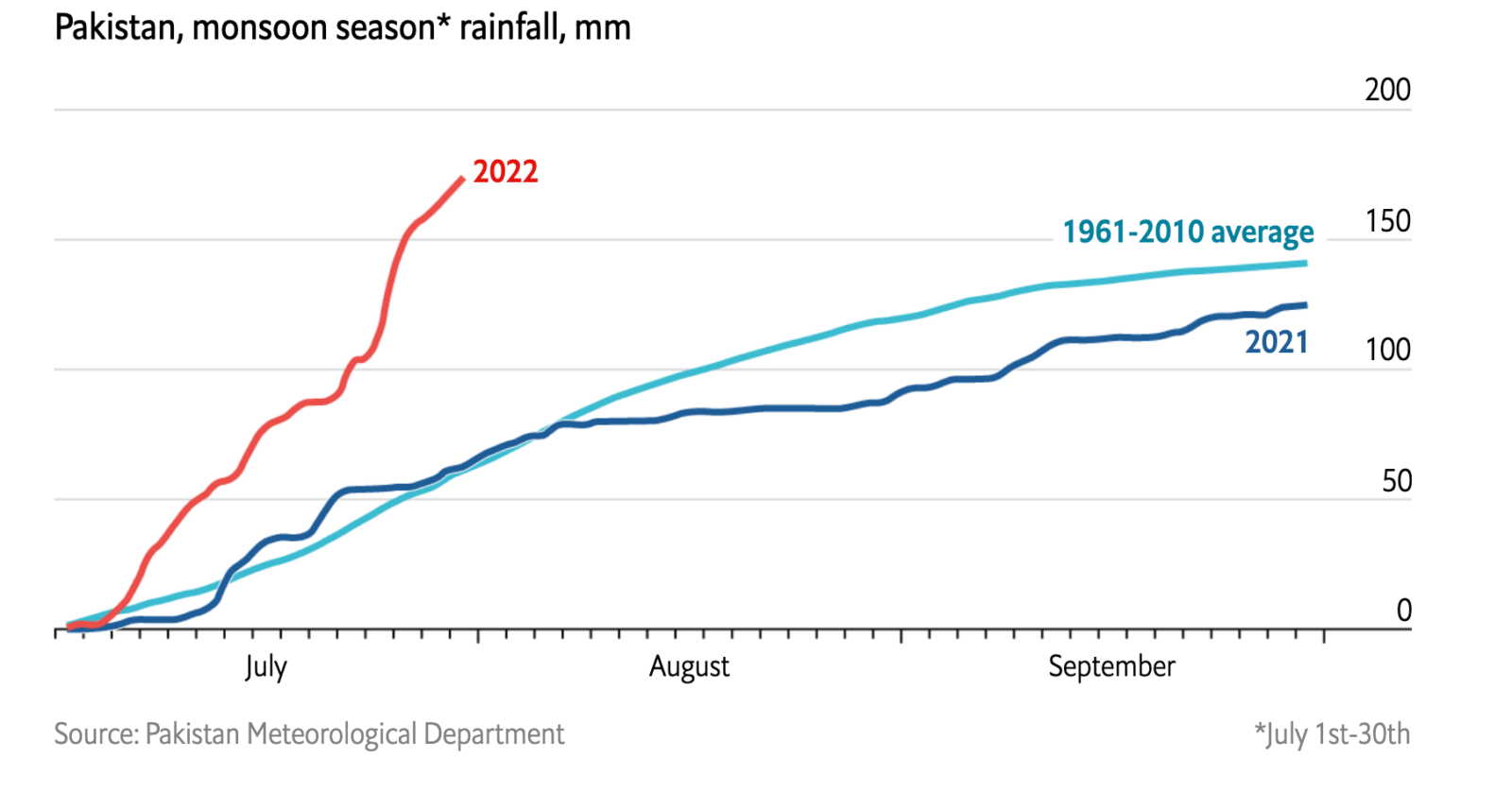 A deadly monsoon season in Pakistan has led to the country's worst flooding in a decade, as climate change causes increasingly extreme weather around the world. 
By the end of August, Pakistan had received three times its annual average rainfall. Summer monsoon rains caused the worst flooding in areas around the Indus River, with some provinces receiving up to five or six times their 30-year average rainfall. More than 33 million people have been impacted by the flooding, and at least 1,100 people have died. 
Pakistan is responsible for less than 1% of the world's greenhouse gas emissions, but it is the eighth-most vulnerable country to climate change. Some officials estimate that the recovery will cost $10 billion. The costs of flooding also affect the rest of the world: Flooding in 2021 destroyed more than 12 million acres of crops, contributing to the global surge in food prices. Worldwide, flooding has caused over 250,000 deaths and led to economic damage exceeding $1 trillion since 1980.