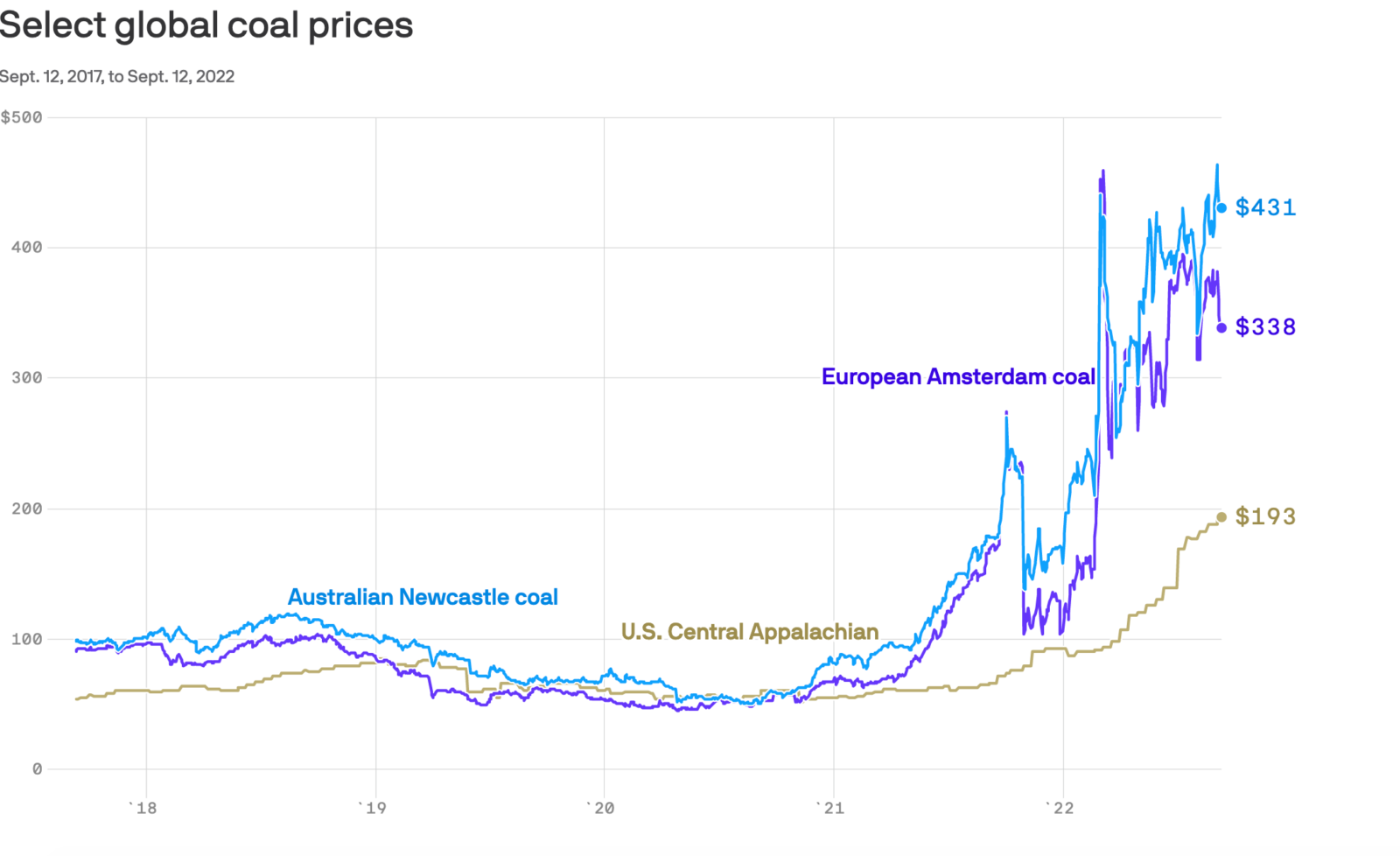 Coal prices are skyrocketing around the world as countries brace themselves for winter amid an energy crisis. Demand for coal surged this year after Russia's invasion of Ukraine and subsequent Western sanctions caused natural gas and oil shortages worldwide.
The competition has driven coal prices to record highs: Europe's benchmark coal futures rose to $320 a ton, about 90% higher than last year. Asian benchmark Australian Newcastle coal hit a record $431 a ton, and U.S. coal prices rose to $193 a ton. That's roughly three times higher than the benchmarks in the second quarter of 2021. The EU's ban on Russian coal went into effect last month, increasing the region's reliance on imports from Indonesia and Australia.
China and India are the world's largest coal consumers, accounting for 70% of global coal demand. And China has increased its reliance on coal this year as drought has reduced its hydroelectric power production. But Europe is one of the main drivers behind the current push for coal. High demand for coal power is expected to continue throughout the year, despite nearly 200 countries pledging to reduce their coal consumption at the 2021 United Nations Climate Change Conference.