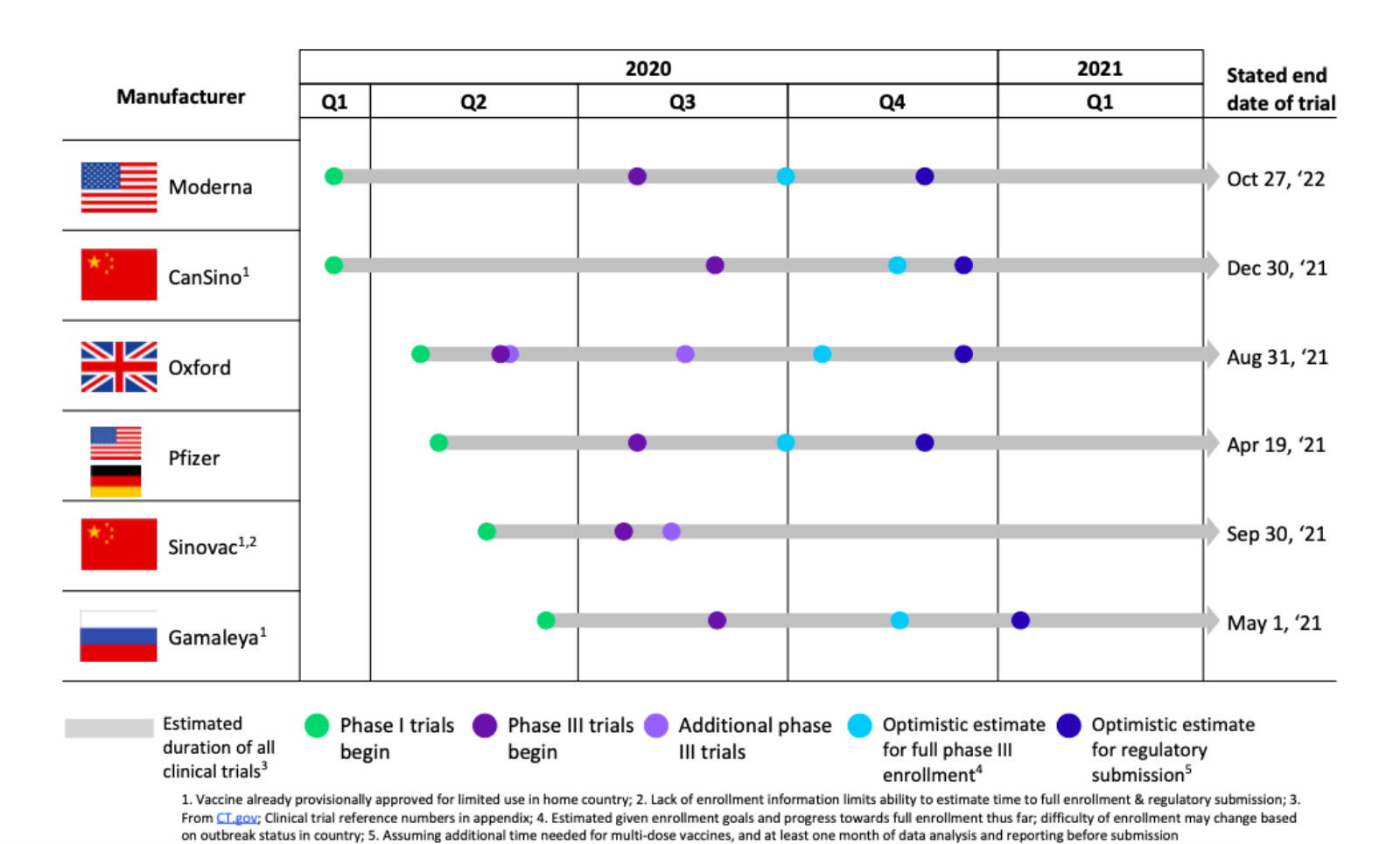 Given the scale and impact of the COVID-19 pandemic, the typical vaccine development timeline of 8-15 years is unpalatable. It may be possible that a vaccine gets FDA approval by year-end, but operational challenges will extend the timeline for scaling the vaccine into 2021 and beyond. These challenges include high adoption and series completion, high volume production and equitable distribution, as well as Americans being less inclined to immediately take the vaccine.
Oliver Wyman modeling work suggests that vaccine uptake will need to be very high to suppress the pandemic — exceeding typical two-dose vaccination completion rates. Assuming two doses per patient, vaccinating 60% of just the adult population is about 6.5 billion doses. Production is further complicated by the range of vaccine platforms under development.
Lastly, vaccine production is centered in the U.S., China, and Western Europe, however people living in low- and middle-income countries account for 79% of the world population. Distribution logistics are also more complex than those of a typical vaccine. This week, the World Bank approved a $12 billion distribution strategy to help developing countries receive a future vaccine.