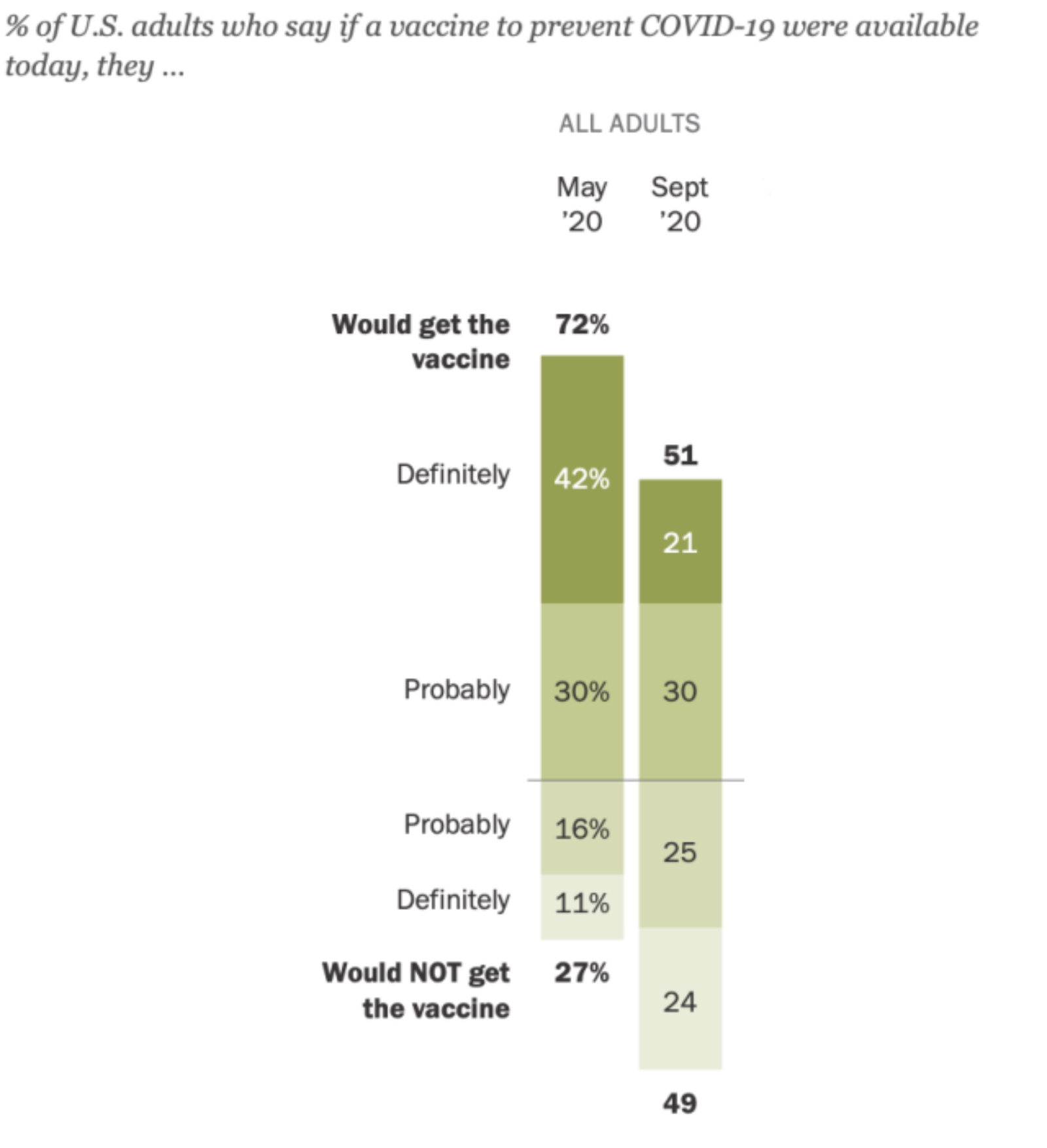 The percentage of Americans who say they are likely to immediately get a vaccine for COVID-19 has dropped from 72% to 51% since May — a 21 percentage point drop. Despite the continued increase in cases, only 21% of Americans surveyed said they would definitely get a vaccine, according to Pew Research Center.
Concern about the safety and effectiveness of the vaccine is the main reason for the drastic change — 78% said the development will move too quickly. Typically, vaccine development takes over a decade. Seventy-six percent of respondents are concerned about the possible side effects of the vaccine, and some cite concern about cost. However, the majority would be more willing to get vaccinated if they knew more about the development process.
The first vaccine trials started in March, and now, researchers are analyzing 42 vaccines in clinical trials on humans. Although the timeline for the vaccine still remains uncertain, the CDC says it will not be available to the public until summer of 2021.