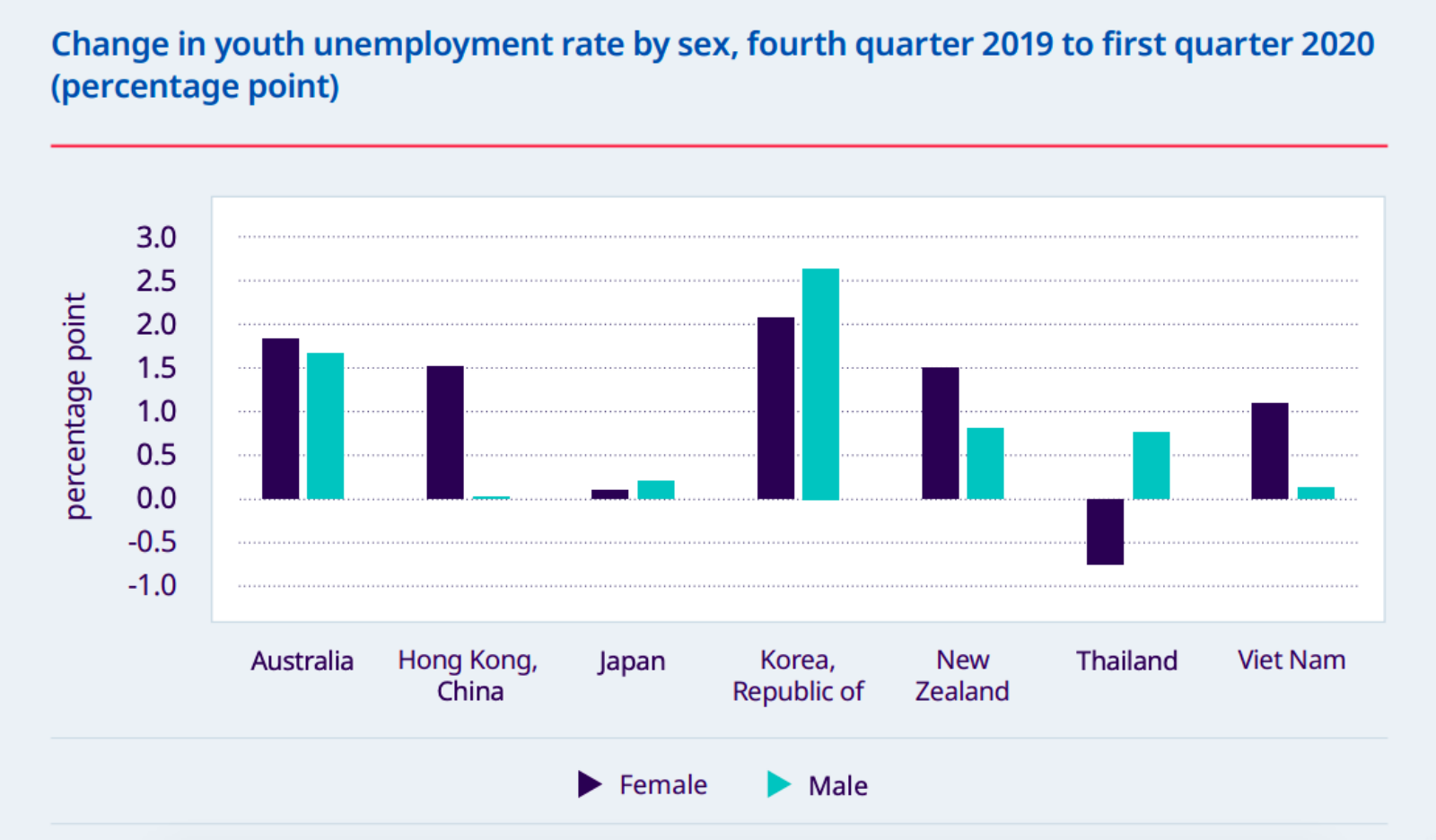 Unprecedented working-hour losses for youth in the Asia and Pacific region — especially in South Korea — were more likely to result in immediate job loss compared to adult workers during the pandemic. 
The young population in the Asia and Pacific region is more likely to face longer-term economic damage from the pandemic, according to a report from the International Labor Organization: Nearly half of the youth work in wholesale and retail, manufacturing, real estate and food services — the four sectors hit the hardest by shutdowns. 
South Korea had one of the highest youth unemployment rates prior to COVID-19, and its younger generations were still recovering from past recessions — the unemployment rate has hovered at 13% or more since 2013. ILO found that during a recession, the youth unemployment rate in the Asia and Pacific region can persist for up to five years, with the second and third years being the worst. 
The report states that "maximizing youth productivity in the COVID-19 recovery process will improve Asia and the Pacific's future prospects for inclusive and sustainable growth, demographic transition and social stability."