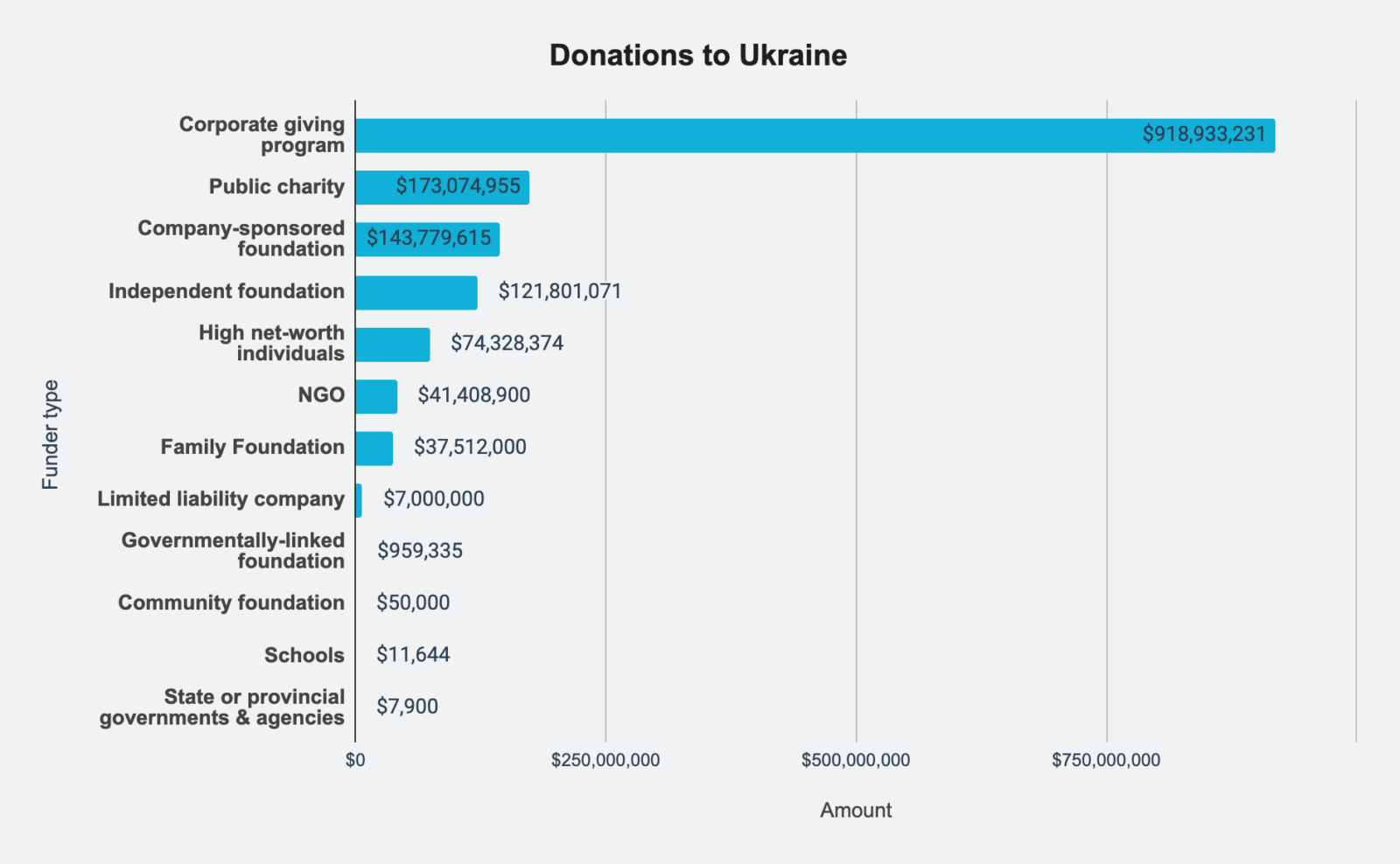 Institutions and companies around the world have donated over $1.5 billion to Ukrainian charities since the start of the crisis in February, according to the foundation Candid.
Corporate giving programs account for the majority (60%) of the grants and pledges given to Ukraine at over $900 million. Public charities and foundations combined account for 31% of donations raised, with high-net-worth individuals accounting for almost 5% of donations. The top funder so far is Epic Games, which raised $144,000 by donating the money that Fortnite players spent over two weeks. 
Almost a third of the grants went to organizations in Ukraine, with others going to the Red Cross and other international organizations. Of the donations directed toward a certain population, half are for the relief and resettlement of the over 5 million Ukrainian refugees. Over a quarter of those donations are for the care and protection of children. Only women, children, and the elderly are able to flee the conflict, as Ukraine has banned all able-bodied men between 18-60 years old from leaving the country.