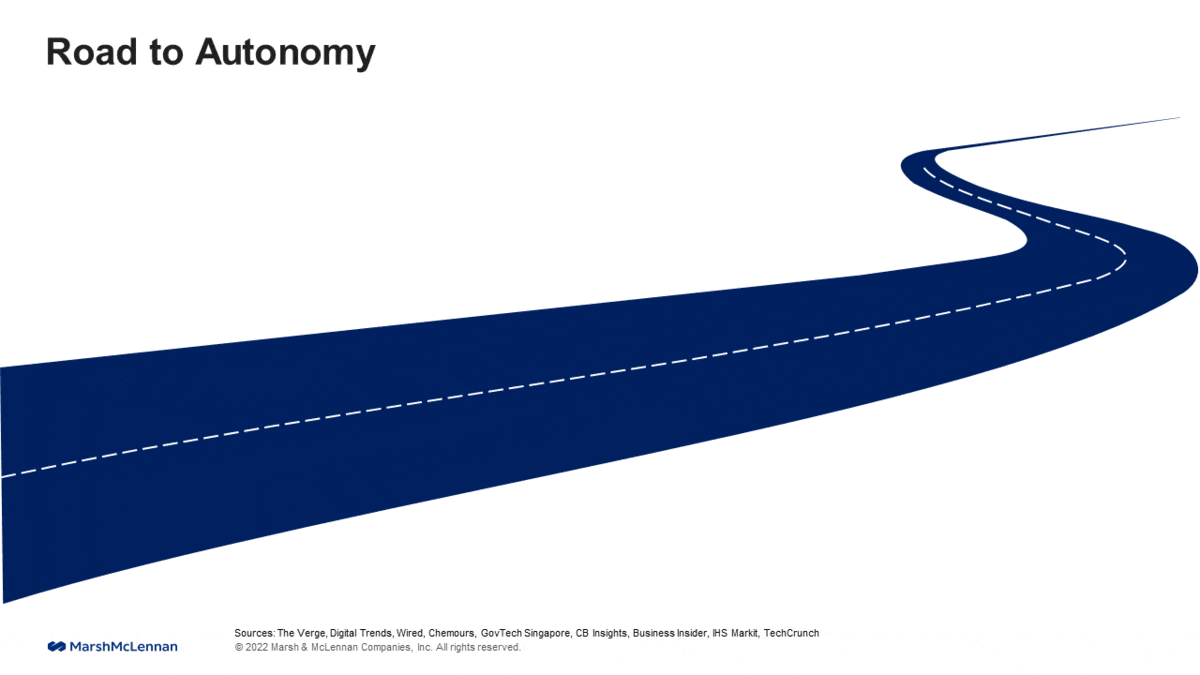 Autonomous vehicles have come a long way since 1925, when the first radio-controlled car was driven around Manhattan's streets, without anyone at the steering wheel. 
Last year, autonomous vehicles hit the roads in a myriad of ways. Walmart deployed fully driverless trucks to transport groceries between stores in Arkansas, while autonomous vehicle companies raised an average of $650 million for 2021. Amazon acquired several autonomous vehicle companies, pledging to buy 1,000 autonomous trucks in the process. 
With heavy duty vehicles accounting for about 19% of greenhouse gas emissions in the EU, according to a report by Marsh McLennan, the next phase of innovation for AVs is electrification, and the freight industry is expected to be among the first to adopt electric AVs (E-AVs). E-AVs will offer benefits such as enhanced sustainability, improved safety and reduced costs. The report also demonstrates how E-AVs compound technological benefits by facilitating data collection to develop safer business models.