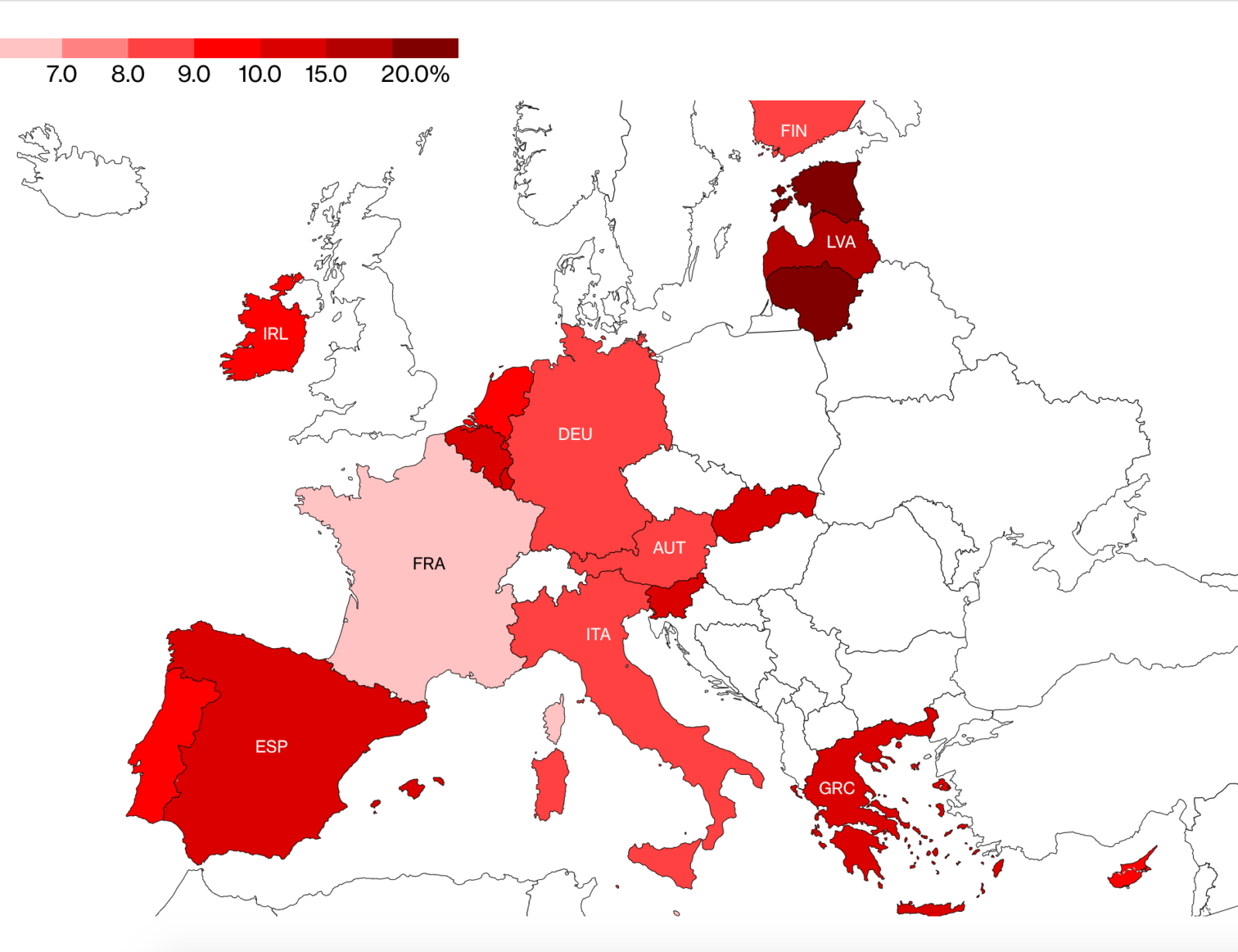 Soaring food and energy costs drove inflation in the eurozone to new highs in June, with consumer prices rising 8.6% since last year. Nearly half of the 19 countries in the euro currency bloc have reached double-digit inflation, including the Baltic region, where prices have risen by 20% or more. Russia's invasion of Ukraine has pushed oil and natural gas prices up by more than 40%, as EU sanctions reduce Russian energy imports by more than half.
As the cost of living increases dramatically, consumers are cutting back and manufacturers are reporting a drop in sales and demand. In the U.K. alone, inflation has outstripped wages for the majority of workers, with one-fifth of British households saying they are struggling to make ends meet. Countries in the eastern eurozone are particularly vulnerable, including Slovakia, where inflation has risen to 12.5%.
The European Central Bank says it will increase rates for the first time in a decade in an attempt to curb inflation and the deteriorating economic outlook.