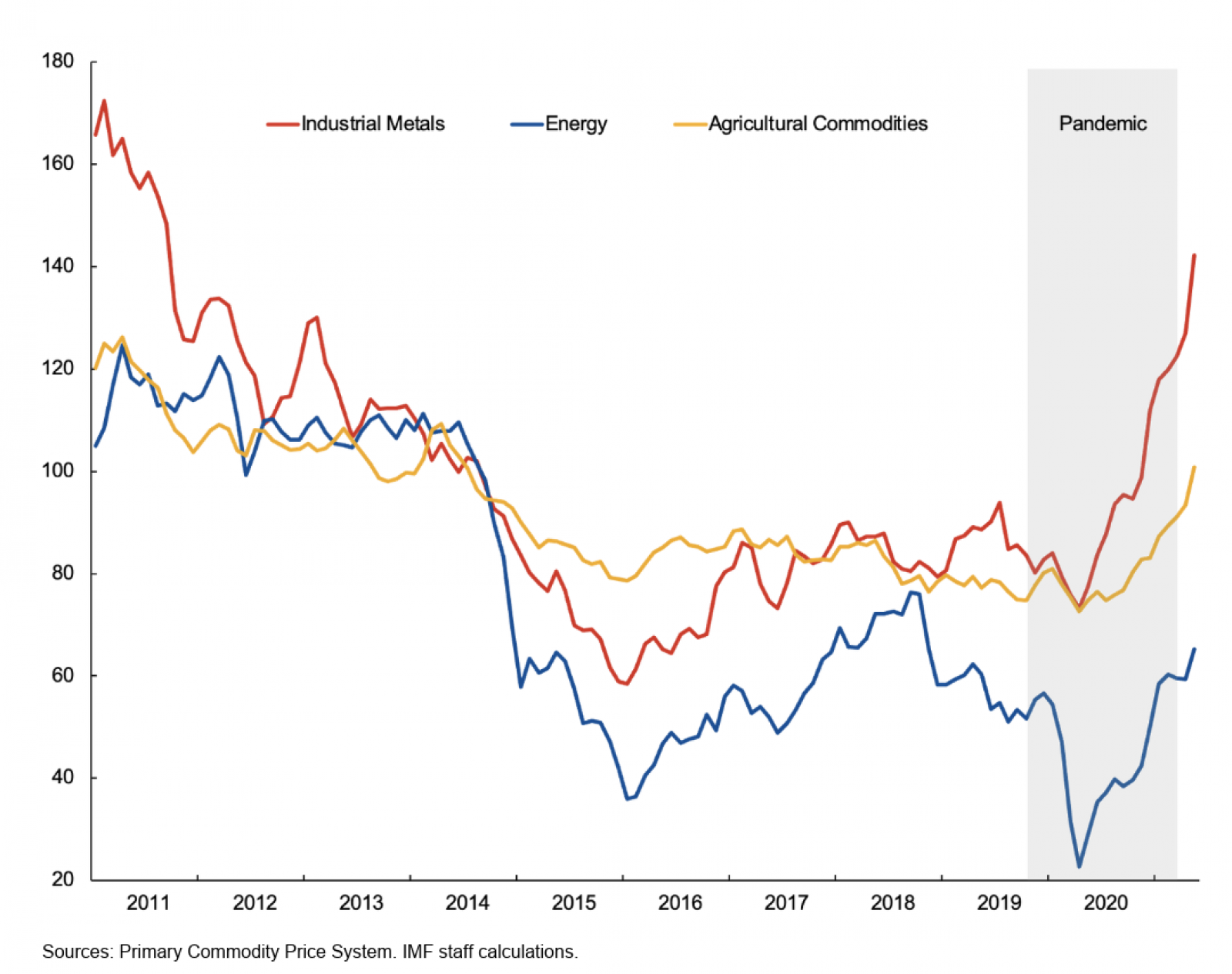 Global industrial metal prices reached a nine-year high in May, with a 72% increase compared to pre-pandemic levels. Of the metals reviewed, the price of copper is up 89% year-over-year, iron ore is up 116% and nickel is up by 41%, according to the IMF.
Four factors contributed to metals' soaring prices: manufacturing activity, supply chain disruptions, storability and a push for a greener economic recovery. Many mining operations temporarily paused due to COVID restrictions, and freight rates for transportation of bulk materials reached a 10-year high — both attributing to the cost of metals. 
Market predictions indicate that industrial metal prices will rise a further 50% YoY; however, prices are then expected to decrease by 4% in 2022. As the U.S. and EU introduce high-scale infrastructure projects, demand for copper, iron ore and other industrial metals could spike to accommodate a quicker energy transition.