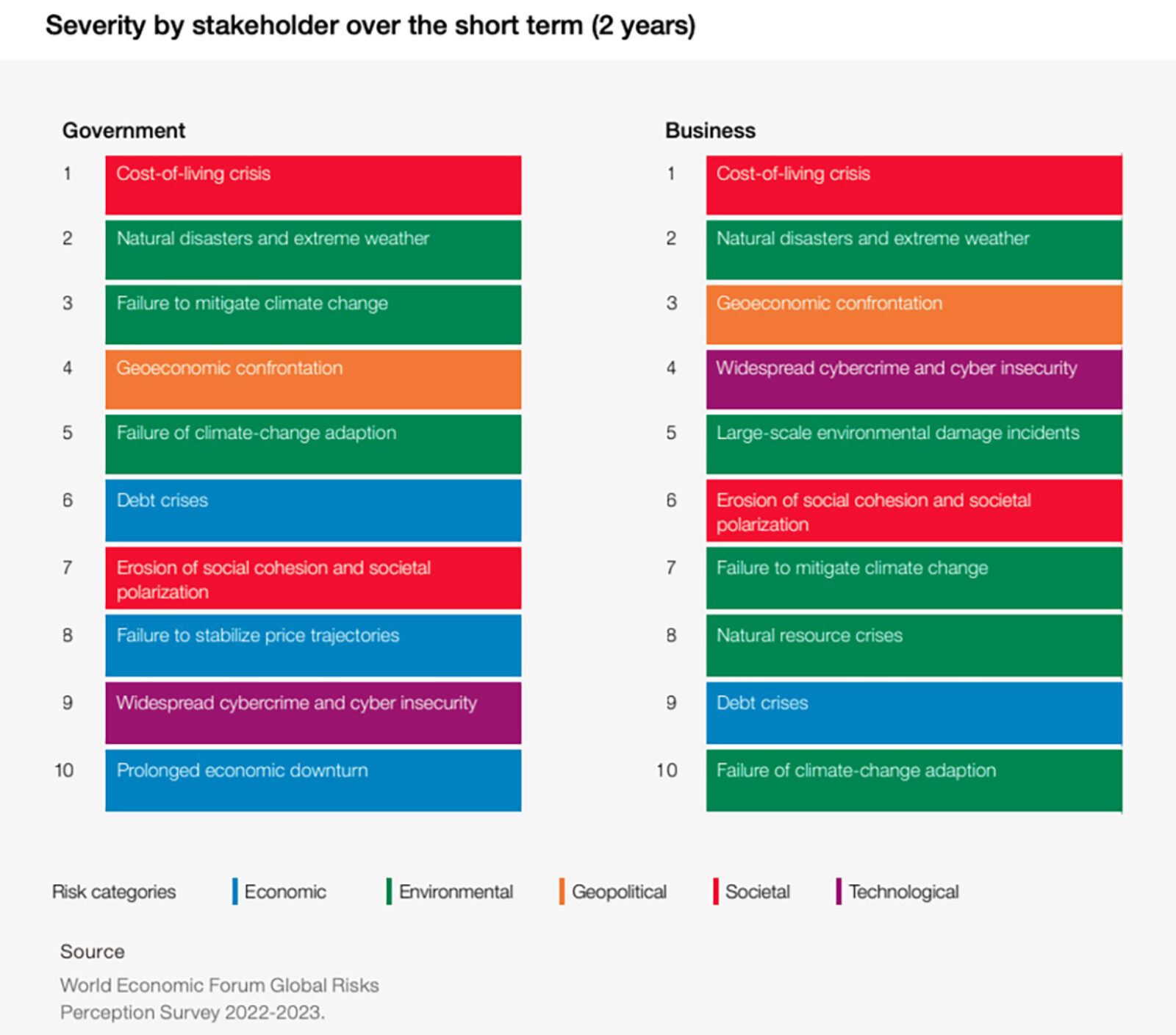 There is a strong consensus among governments and businesses across the globe about what they see as top immediate threats to their citizens and stakeholders. 
In the latest Global Risks Perception Survey (GRPS), respondents — who include experts across academia, business and government — agree that the most severe risk to global stability in the short-term revolves around the cost of basic necessities, especially food and fuel.
They also view extreme weather events and geopolitical confrontation as the most severe risks to consider over the next two years, as highlighted in the 2023 Global Risks Report. 
There were some notable differences, with businesses putting more weight into cybercrime and cyber insecurity as an immediate risk, and governments focused on climate change mitigation and adaptation.  
Of course, these are all complex and interconnected challenges. They "cannot be solely solved by short-term decision-making. … Business leaders and policy-makers need to embrace complexity and adopt a dual vision that more effectively balances current crisis management with a longer-term lens," according to the report.