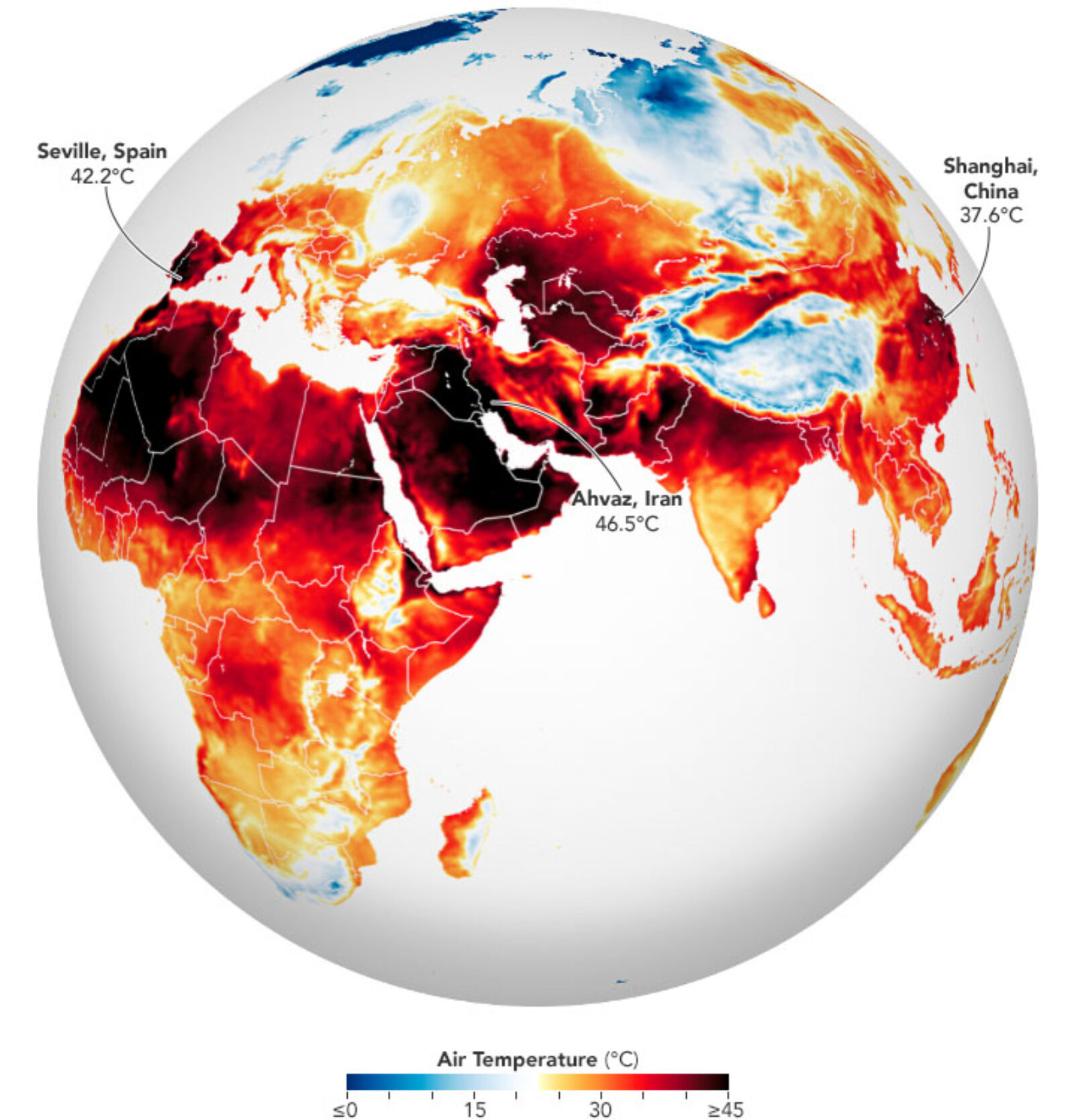 Global warming is causing a ripple of extreme heat waves around the world, including in Europe, North Africa, the Middle East, and Asia, according to NASA's Earth Observatory. In some regions, temperatures have risen above 104 degrees Fahrenheit (40 degrees Celsius), breaking world records.
In Europe, the heat caused wildfires across Portugal, Spain, and parts of France. The U.K. also experienced record temperatures this week that reached 104 degrees Fahrenheit (40 degrees Celsius). In May, deadly heat waves engulfed India and Pakistan and caused India to ban wheat exports.
Global warming is caused by greenhouse gas emissions, which climbed by a record 6.4% in 2021. "This large area of extreme (and record-breaking) heat is another clear indicator that emissions of greenhouse gases by human activity are causing weather extremes that impact our living conditions," said Steven Pawson, chief of the Global Modeling and Assimilation Office at NASA Goddard Space Flight Center.