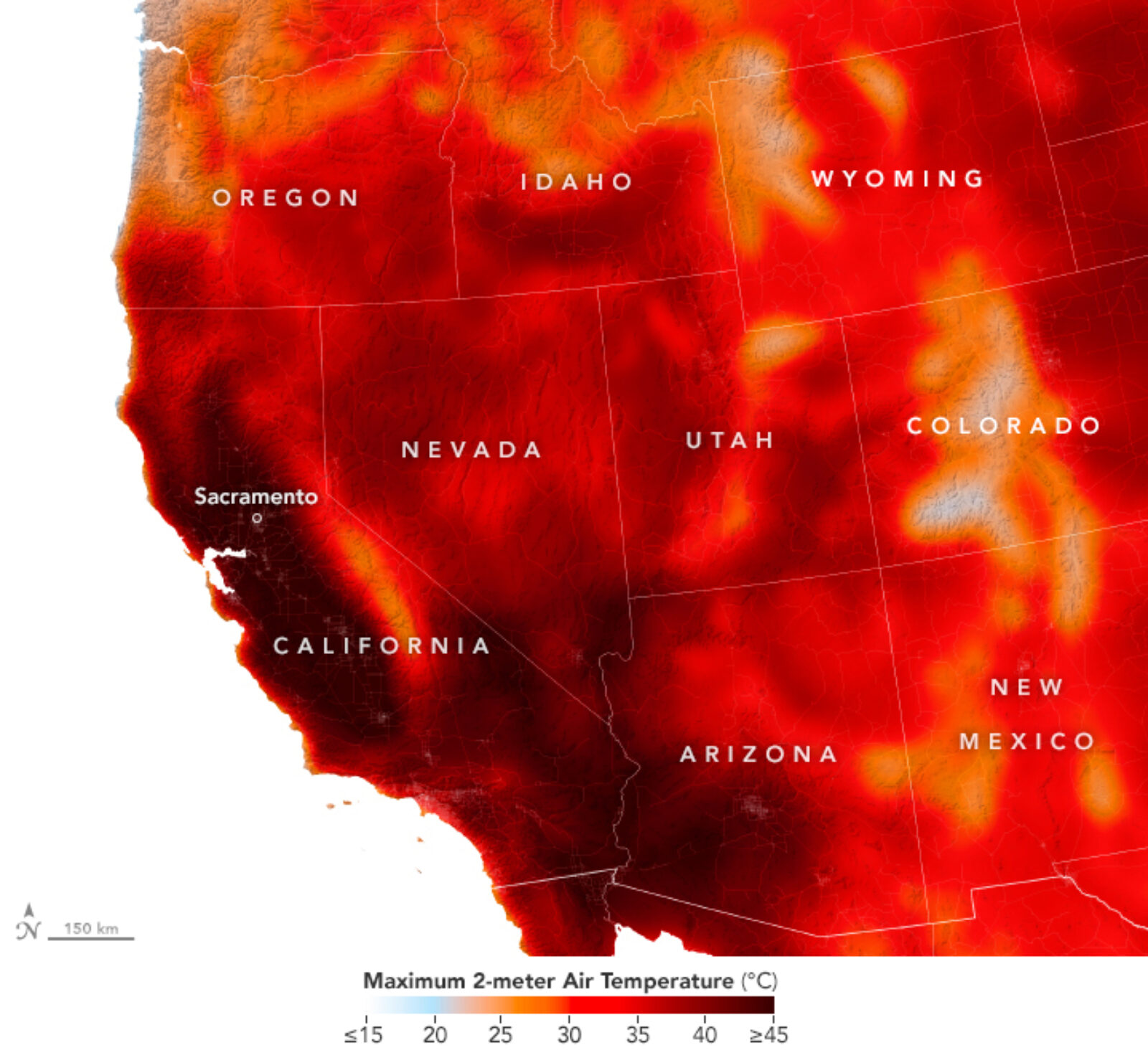 The U.S. West Coast has endured record-breaking high temperatures in September as a heat dome trapped hot air over the region. On September 7, more than 61 million people were under extreme heat advisories in California, western Arizona, and southern Nevada. The heatwave fueled wildfires and stressed the power grid, as temperatures reached triple digits throughout the region before Tropical Storm Kay brought relief over the weekend. 
NASA scientists studying Southern California heat waves found that they are becoming more intense, more frequent, and longer-lasting. "If you look at the sheer magnitude of all-time high temperatures that were set — in any month, in any year — this heatwave is definitely unique," Brian Kahn, an atmospheric scientist at NASA's Jet Propulsion Laboratory, told NASA's Earth Observatory. 
Extreme heat is becoming more common across the world, as climate change intensifies weather patterns. This summer alone, heatwaves rippled through Europe, North Africa, the Middle East, and Asia. The U.N.'s Intergovernmental Panel on Climate Change warns that the world has until 2030 to reduce carbon emissions by 43%, or the goal of limiting global warming to 1.5 degrees Celsius will be out of reach.