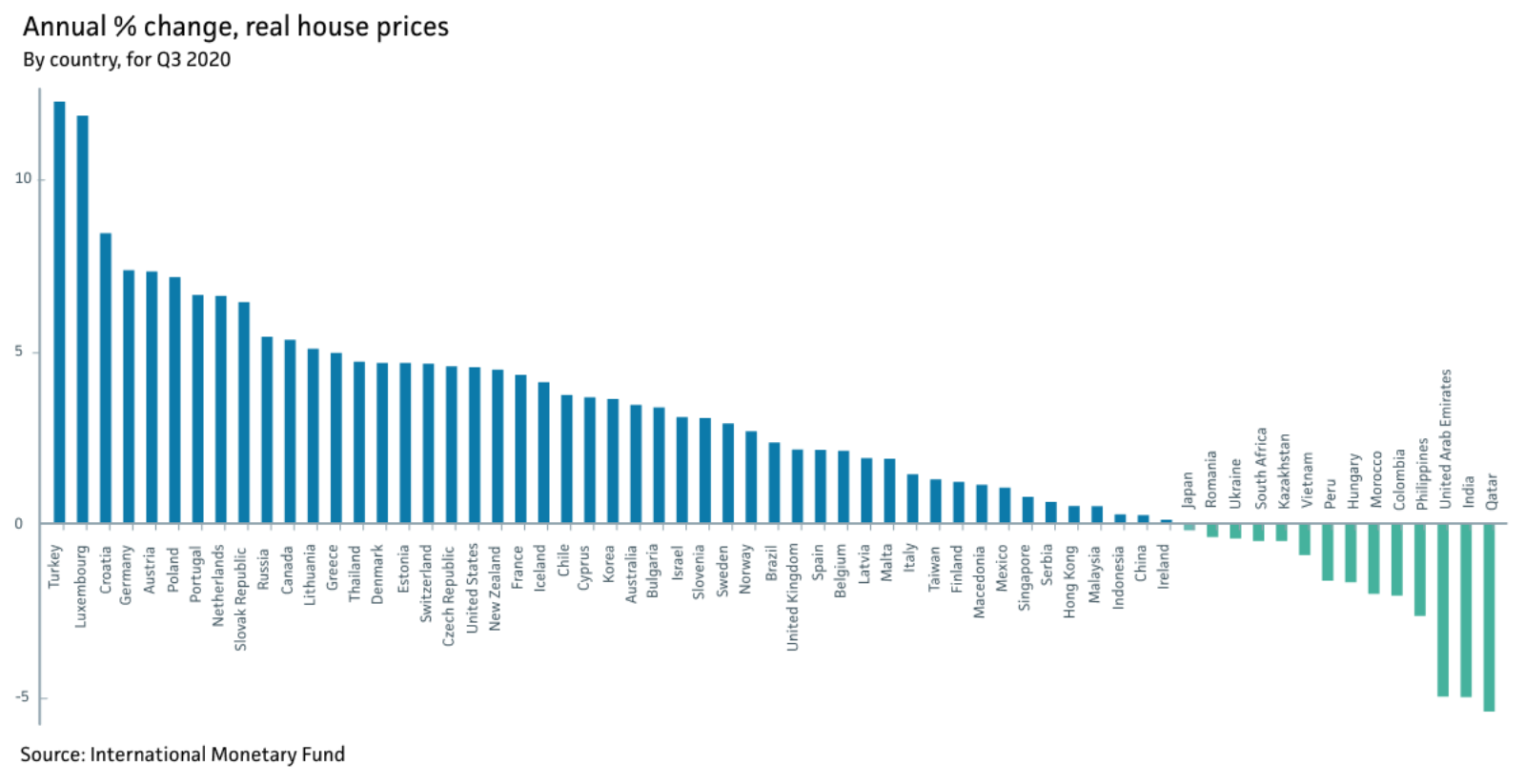 Housing prices skyrocketed in 2020 across the globe. Forty-two countries saw an increase in housing prices as interest rates remained low and commutes were cut because of the pandemic, according to research done by the International Monetary Fund. 
The IMF recently found that supply chain woes contributed to the rising prices of building materials and homes and led to headline inflation. The housing boom is also likely to increase wealth inequalities around the world, with many real estate developers opting to build for affluent communities. 
In the U.S., home sale growth is slowing as we head into the fall, but home buying is still a tall task due to continued low mortgage rates. "It's still a very competitive market," Zillow economist Nicole Bachaud told Marketwatch. Elsewhere, forecasts for China's economic growth have weakened because of recent news regarding its real estate developers.