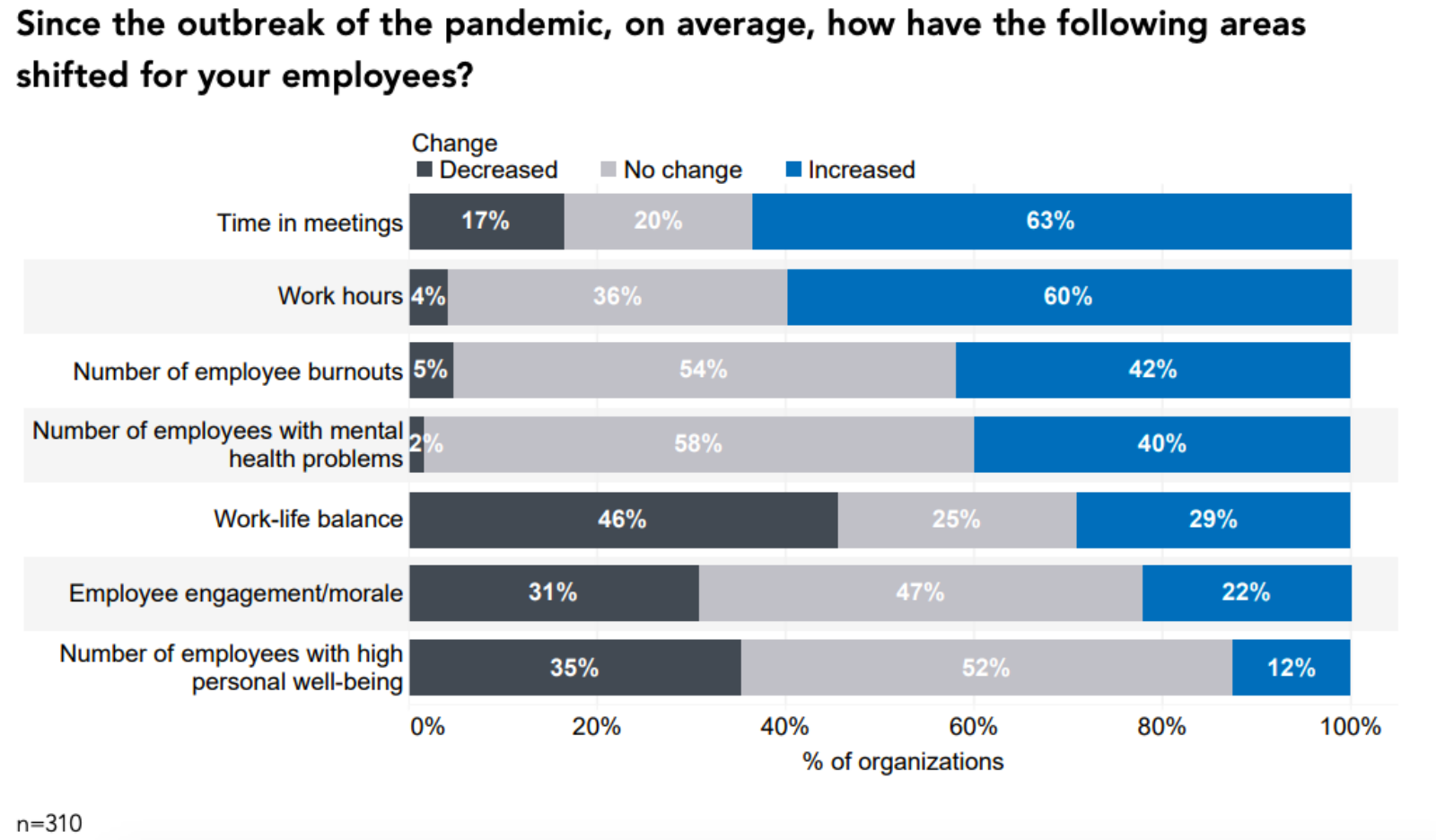 Almost half of U.S. companies surveyed reported growth in productivity among their employees during the coronavirus pandemic — a 24% increase in the number of companies compared to April. Sixty percent of companies surveyed believe employees are working longer hours, according to The Conference Board, which surveyed over 300 U.S. companies in September. 
However, 42% of organizations note an increase in employee burnouts, 46% of organizations note a decrease in work-life balance for their employees and 40% of organizations note an increase in mental health problems. The report says that business leaders are questioning the long-term sustainability of these new working practices. "Managers should be more aware of and proactively limit the number of hours their employees are working."
As remote work continues indefinitely, some business leaders are looking for new ways to support their employees' well-being to help lower the likelihood of burnout by encouraging vacation time, offering benefits that are relevant to our new way of working and implementing quiet time throughout the workday.