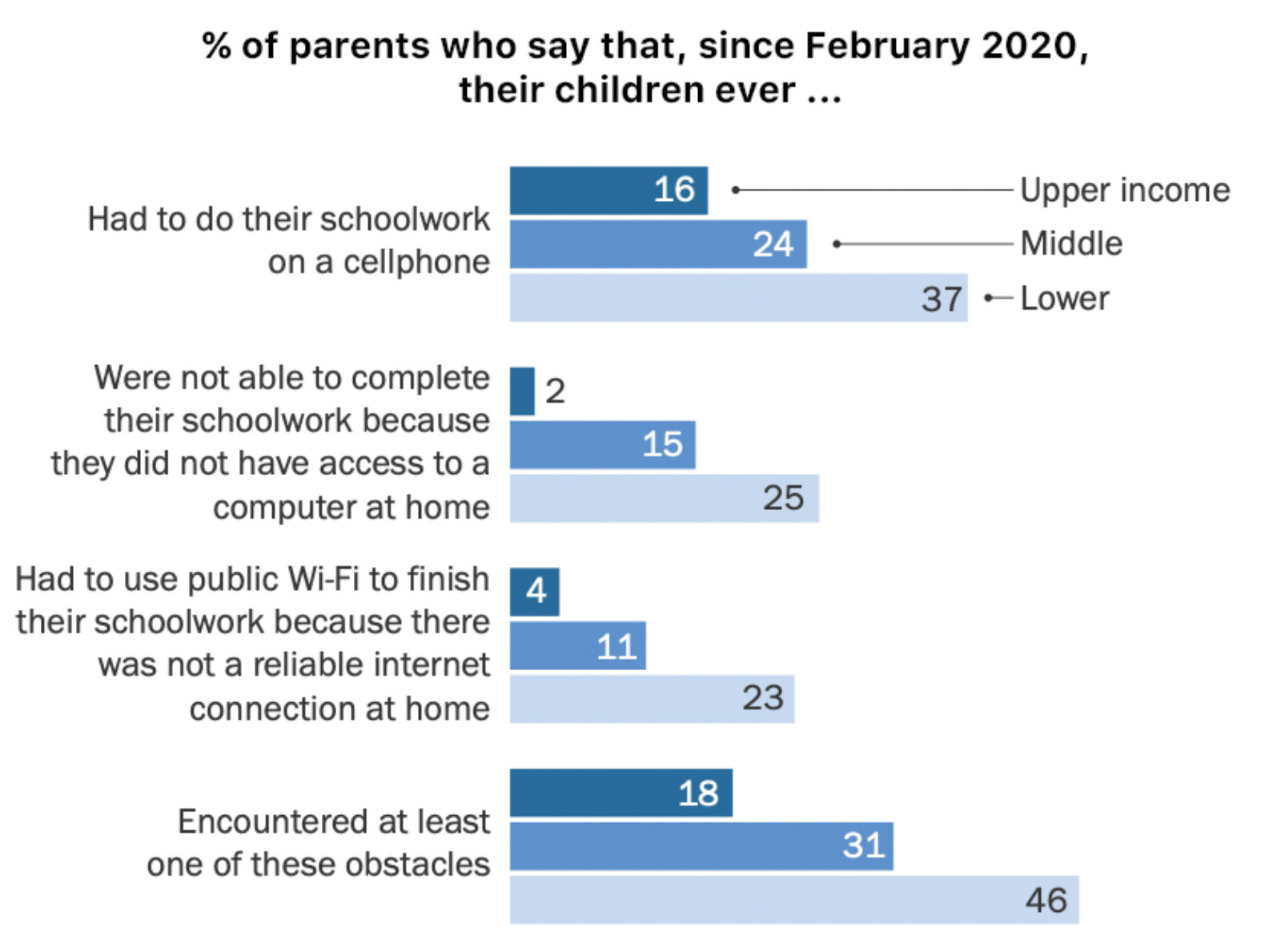 Remote learning during the pandemic exposed the already fragile technological gap among income groups — 46% of lower-income families report having at least one problem related to the "homework gap." Pew Research identifies this gap as "school-age children lacking the connectivity they need to complete schoolwork at home."
Ninety percent of Americans state in a Pew Research report that the internet has been essential during COVID-19; however, about a quarter of home broadband users and smartphone owners cite affordability as a key concern as the pandemic continues. 
Over 60% of Americans believe that the government should take responsibility and ensure fair access to high-speed internet. And, as COVID-19 continues to expose the digital divide, more U.S. adults are in favor of schools providing digital technology for online learning than they were in April 2020.