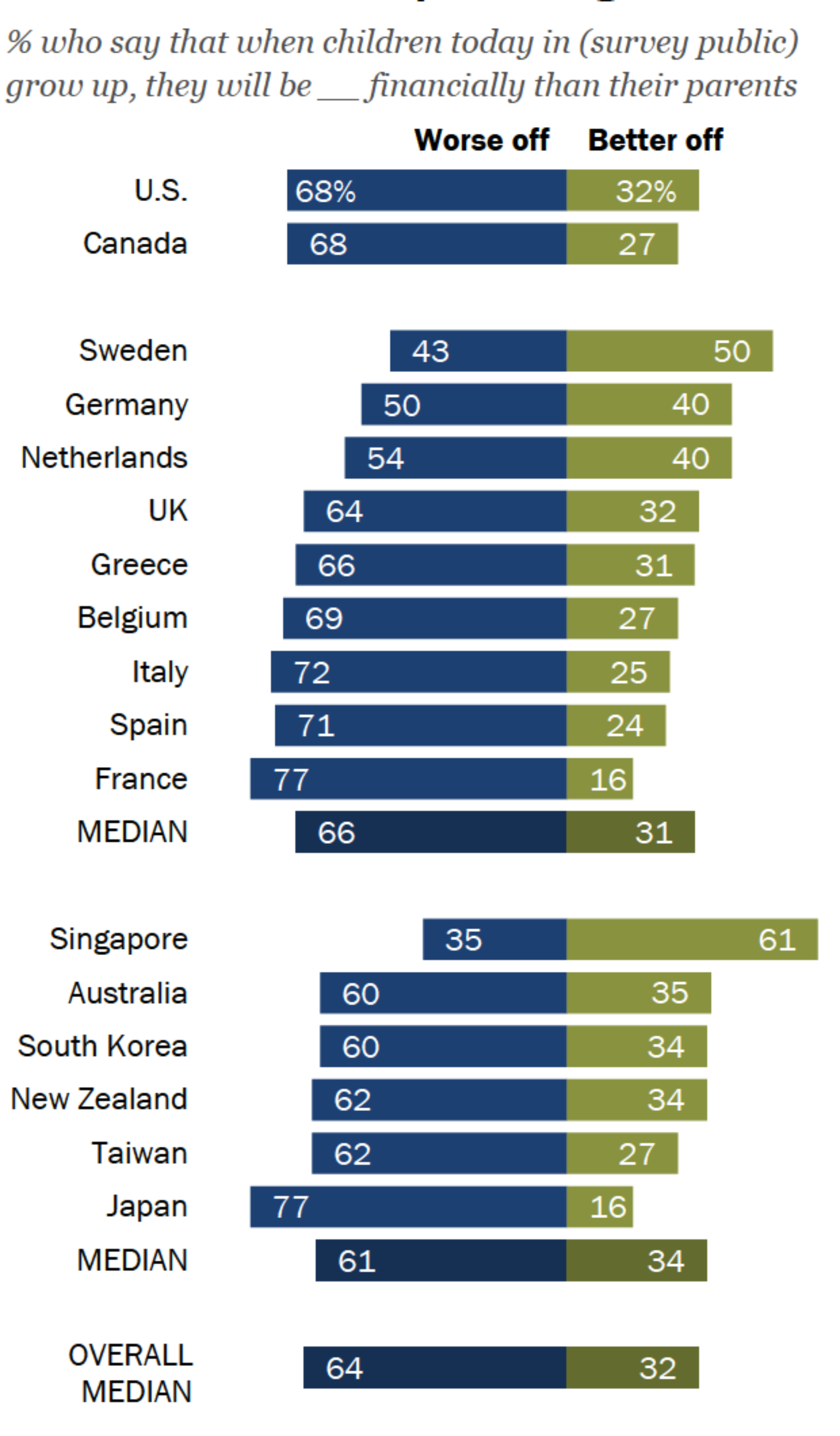 Majority of the public in 17 countries surveyed believe that their children will be in a worse financial situation than their generation. A median 32% of those surveyed by Pew Research Center disagree. 
Respondents who have a poorer view of how the pandemic was handled by their government, or who had their own life affected by COVID-19, are more likely to have a negative view on their children's future. France and Japan have the highest percentages of those who believe their children will be financially worse off at 77%, while the public in Singapore and Sweden are more positive about their kids' prospects. 
A 2020 study found that the loss of early childhood development could majorly damage income potential and productivity over the younger generation's lifetime. Education-related funding is predicted to increase this year as schools ensure that sanitary supplies are present to properly enforce in-person, COVID-safety standards and eliminate further school closures.