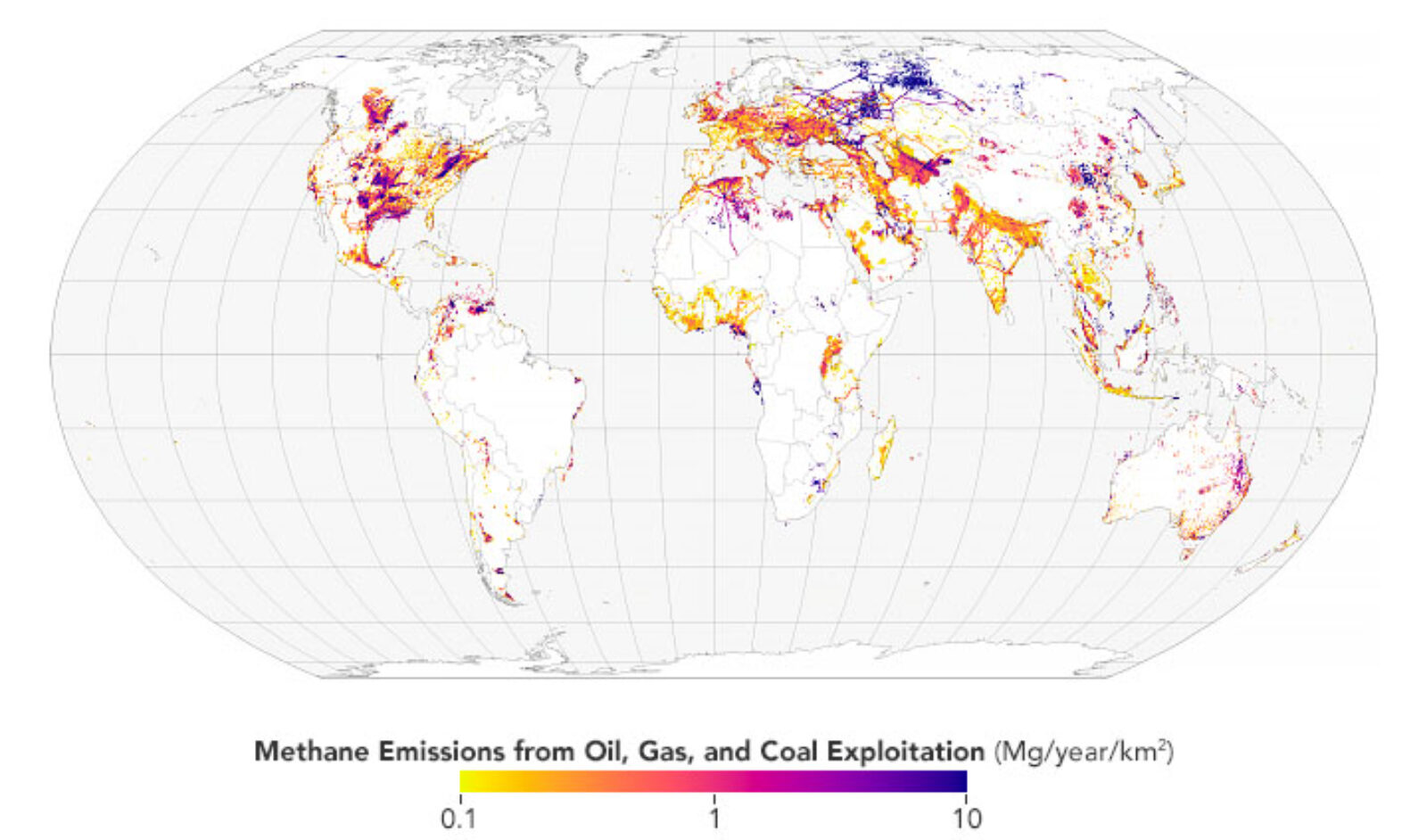 The amount of methane in Earth's atmosphere has reached record levels in recent years, according to new research from the United States ​​National Oceanic and Atmospheric Administration (NOAA).
A major source of methane emissions is the extraction, storage and transportation of oil, natural gas and coal, which results in the release of about 97 million metric tons of methane gas each year, according to the United Nations. NASA's Goddard Earth Sciences data team found that Russia emits the most methane related to oil exploitation, the U.S. leads natural gas emissions; and coal emissions are highest in China. 
Methane is a potent greenhouse gas, trapping about 35 times more heat than carbon dioxide. Governments at the COP26 conference in Glasgow last year pledged to  reduce methane emissions by 30% compared with 2020 levels. Businesses are also pitching in by choosing where their gas comes from — grading gas sources by the amount of methane emissions they produce.