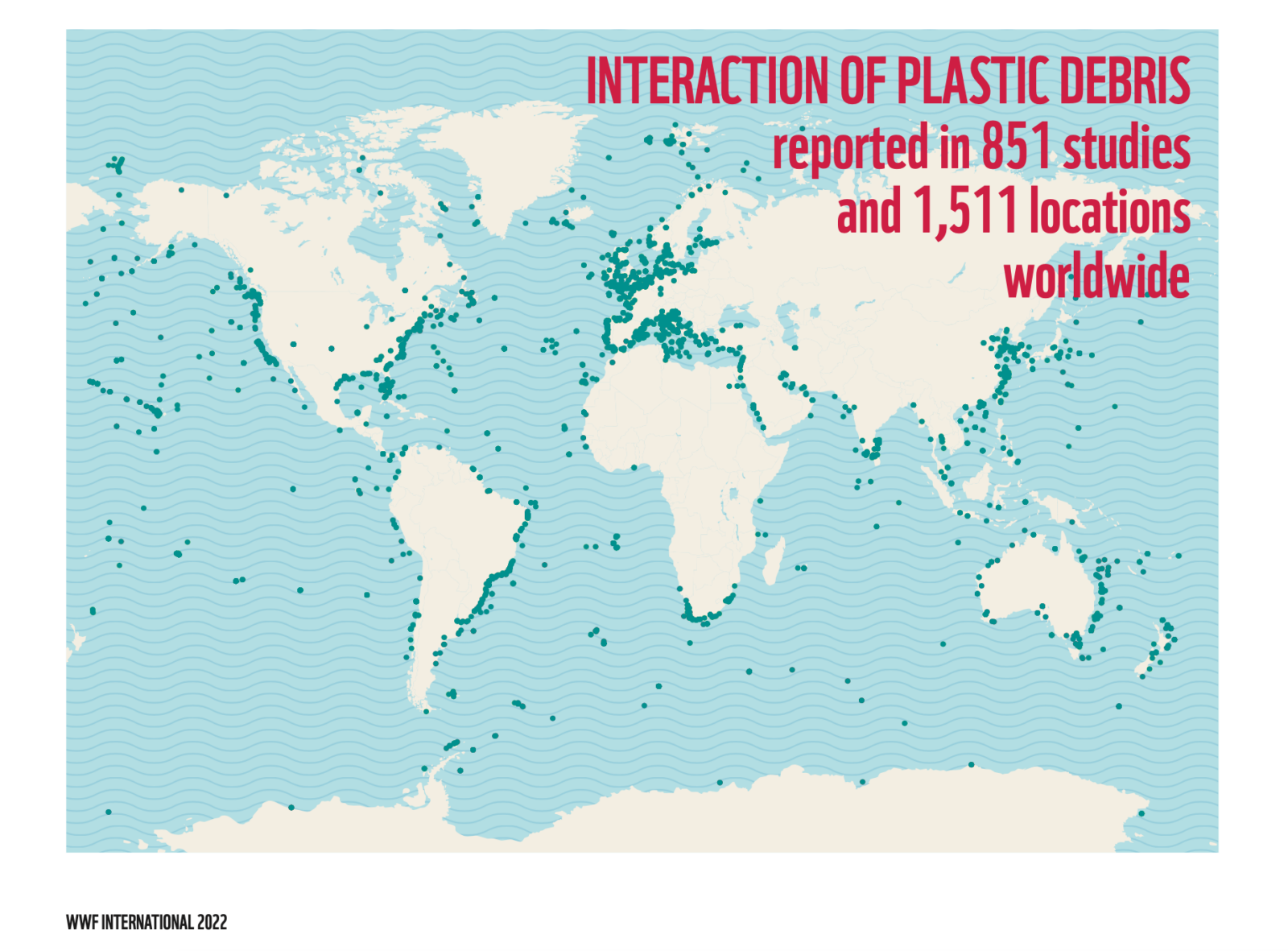 The amount of plastic in the world's oceans could triple by 2040, and quadruple by 2050, says a new report from the World Wildlife Fund. WWF also found that plastic negatively affects 88% of marine life and may also negatively affect humans once it enters the food chain as microplastics and nanoplastics.
The plastics industry has invested $180 billion into new factories since 2010. But by 2015, 60% of all plastic ever produced had already become waste, a significant part of which has ended up in the ocean. Half of all plastic waste was from packaging alone; while according to a 2018 estimate, single-use plastics account for 60-95% of marine pollution. 
"Once distributed in the ocean, plastic waste is almost impossible to retrieve," said Heike Vesper, director of the Marine Programme, WWF Germany. "Targeting the causes of plastic pollution is far more effective than cleaning up afterwards."
Some industries, like construction, are already increasing their use of recycled plastic. But research from Pew Trusts shows that companies also need to make significant efforts to replace plastic with paper or compostable alternatives. These existing solutions could cut annual flows of plastic into the ocean by about 80% in the next 20 years.