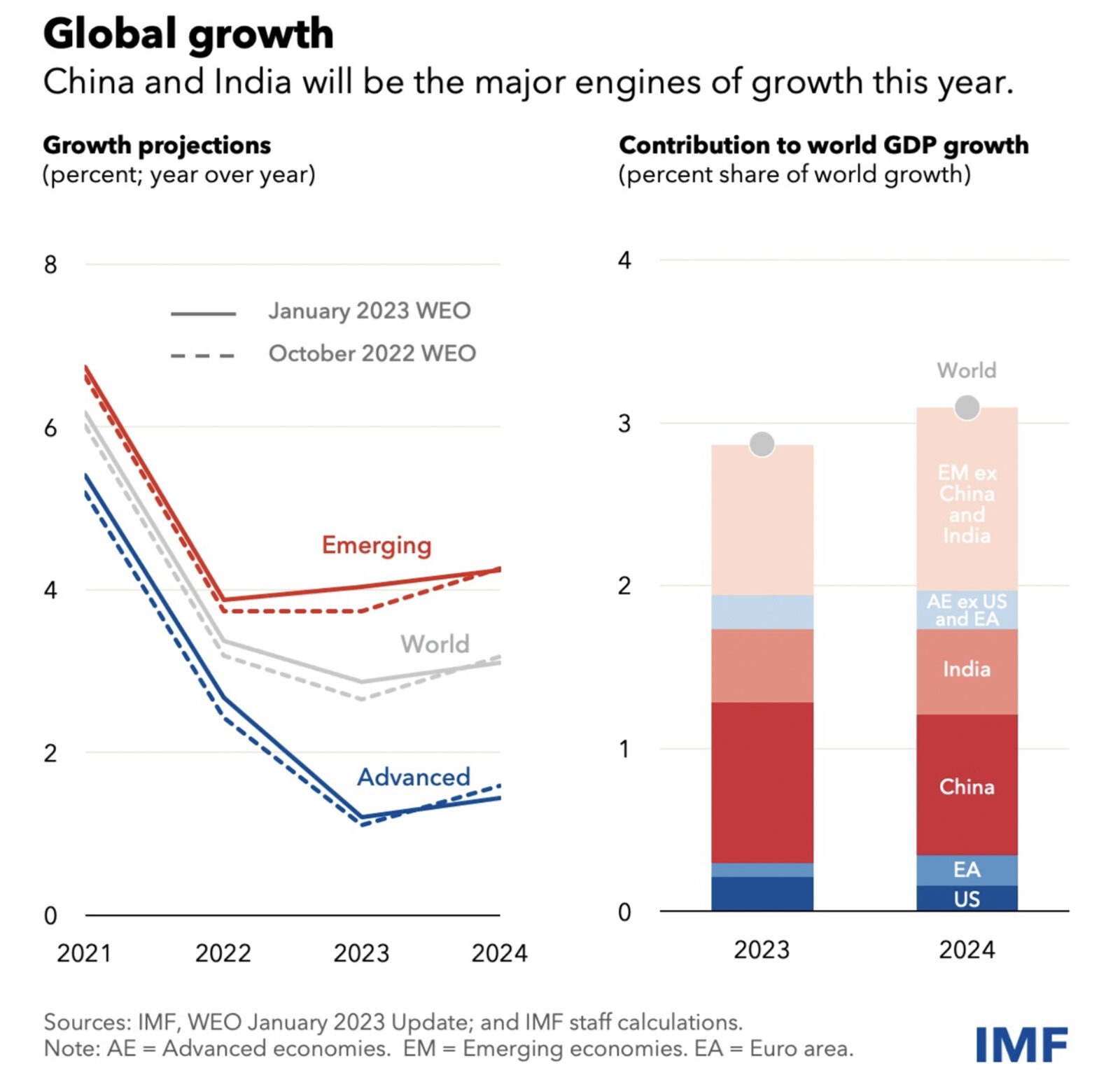 While worries of an economic slowdown are on the minds of most CEOs, there are still indications for economic bright spots in 2023.
In its latest World Economic Outlook report, the IMF slightly increased its 2023 growth forecast to 2.9% in 2023 from 3.4% in 2022. This is 0.2 of a percentage point higher than it predicted in October, while still below the historical average of 3.8%. The rate is expected to rebound to 3.1% in 2024.
While growth in the U.S. and Europe is expected to slow (1.4% and 0.7%, respectively), emerging economies are expected to rise to 4% this year and 4.2% in 2024, with China and India leading the way.  
As China reinvigorates its economy after nearly three years of COVID restrictions, IMF economists see growth rebounding to 5.2% this year. Together with India, the two economies "will account for half of global growth this year, versus just a tenth for the U.S. and euro area combined."
Still, risks to watch out for include: disruptions to China's economic ambitions due to current or future waves of COVID infections, failing to get inflation under control amid a continued tight labor market, and an escalation of the conflict in Ukraine that could further destabilize energy or food markets.