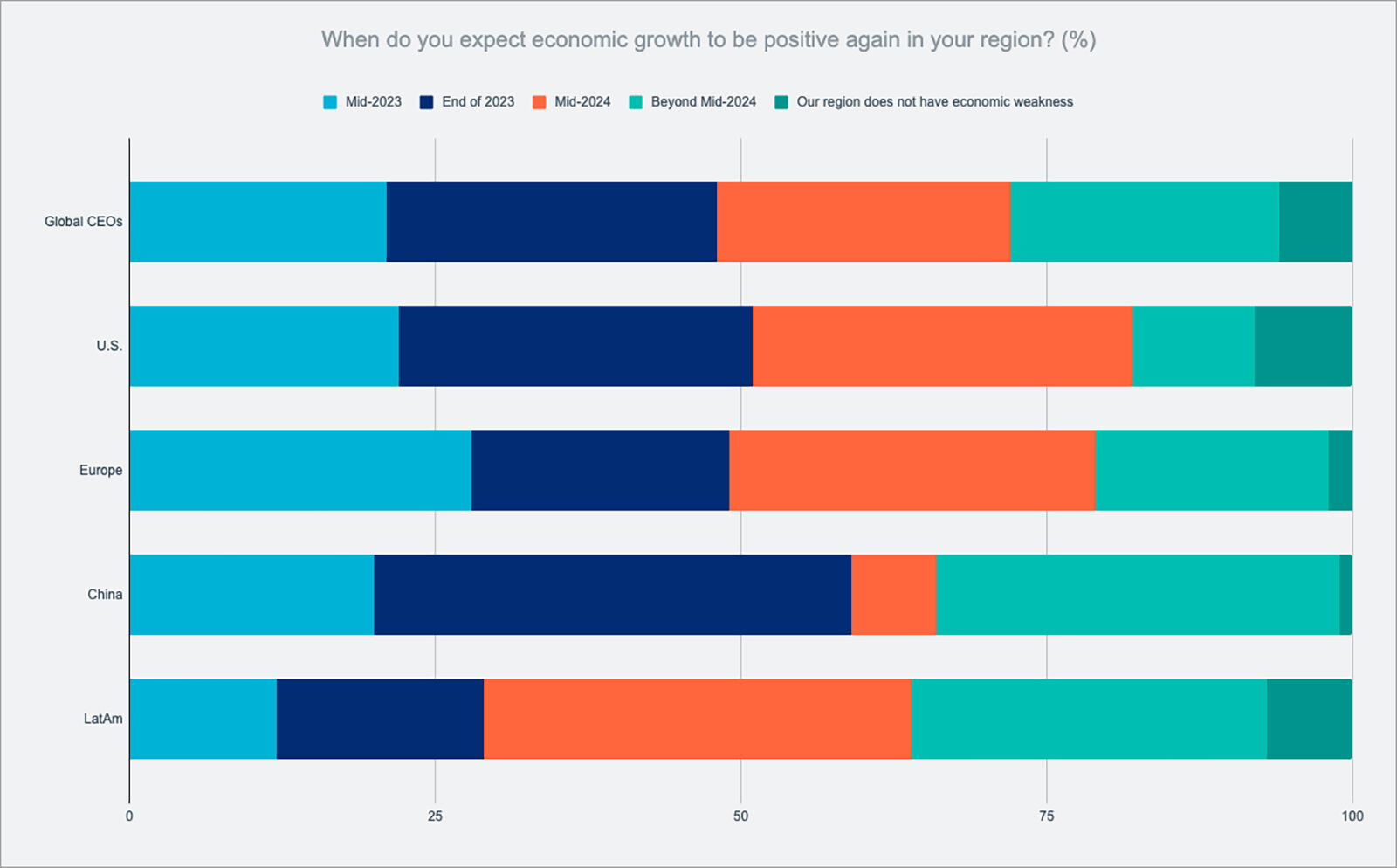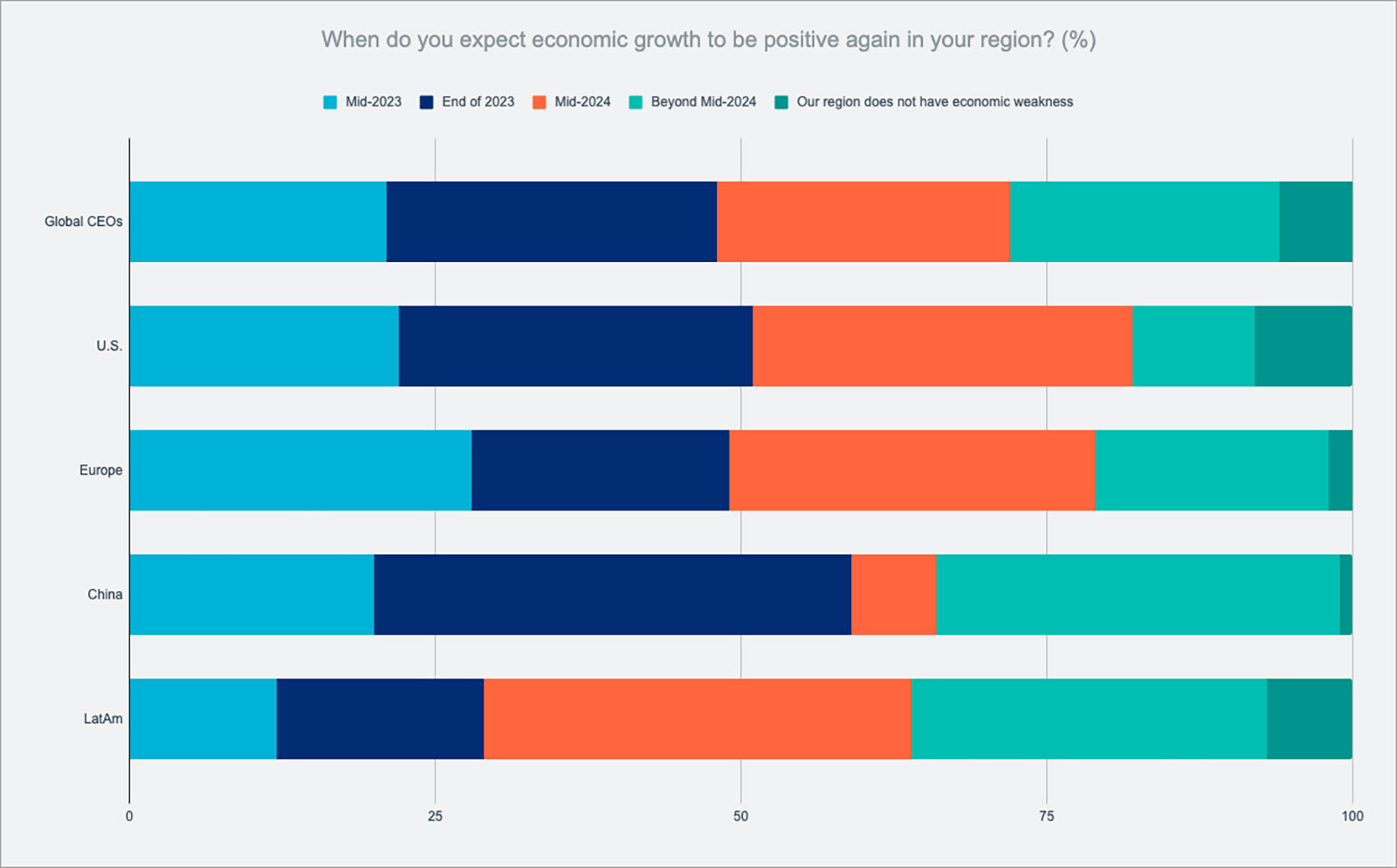 Business leaders across the globe are girding for a year that's been preceded by compounding global risks, from record prices to geopolitical instability. Yet many CEOs believe that growth in their regions will accelerate within the year. 
The Conference Board's annual survey of C-suite executives reveals that most CEOs believe their region is in a recession, but 48% predict an economic turnaround by the end of 2023. Nearly as many (46%) believe a recession will last at least until mid-2024. 
Nearly half of CEOs in the U.S. (51%) and Europe (49%) believe that growth will resume by mid- to late 2023, while in China, executives have a more optimistic outlook (59%). CEOs in Latin America, who alone cited declining trust in government as a top-tier concern, were most pessimistic, with 64% saying a recession will last until 2024 or beyond. 
Although the global economy is on a downward trend, the report's authors do not forecast a global recession. Rather, they see weakened GDP growth of 2.1%: "A pace that does not formally constitute a global recession but, if achieved, would be the weakest growth rate since 2001 (outside of global recession years 2009 and 2020)." They also forecast regional recessions, most likely in the U.S., Europe and some of the largest Latin American economies, while Russia and Ukraine would remain in recession longer.