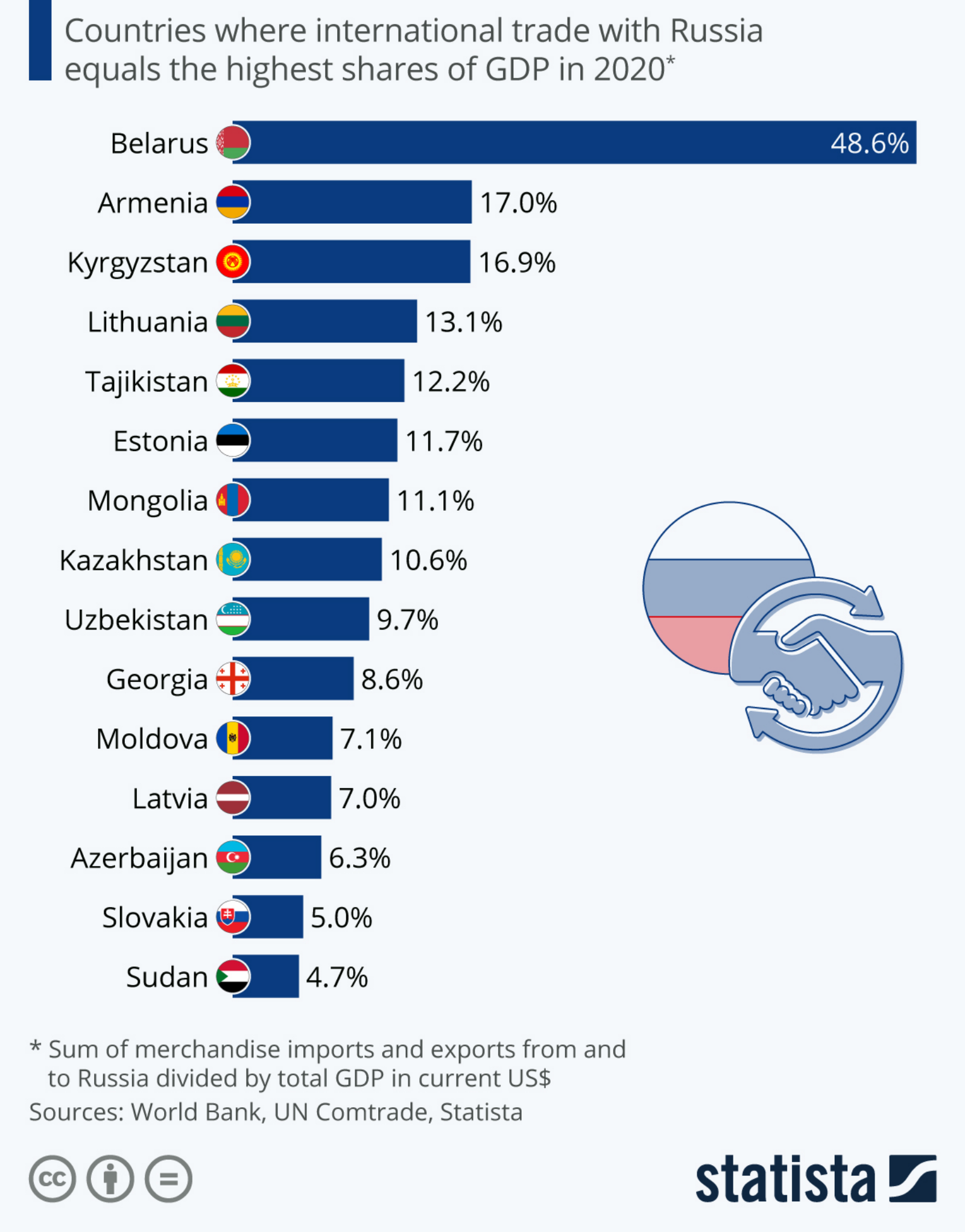 Russia's ongoing invasion of Ukraine will particularly affect the economies of neighboring countries in Eastern Europe and Central Asia, a new analysis by Statista shows. Both regions are more heavily dependent on Russia for trade in terms of GDP than other partners, like China (which imported $57 billion in Russian goods in 2020) or the U.K. ($24.5 billion in imports).
Belarus is the country most dependent on Russian exports, with nearly half of its imports coming from Russia (49.6%) — nearly 50% of its GDP. Armenia is a distant second, with Russian trade equivalent to 17% of its GDP. Neither Belarus nor Armenia voted in support of the March U.N. resolution to condemn Russia for its invasion of Ukraine.
Sudan, which imports Russian weapons, wheat, seed oils and oil, is the only country with a significant share of GDP impacted that is not from Eastern Europe or Central Asia.
The crisis in Ukraine is estimated to set back economic recovery from the pandemic, potentially causing a recession in Europe. Ukraine's economy is forecast to contract by 35% as a result of its attacks, while Russia's could decline by 8.5%.