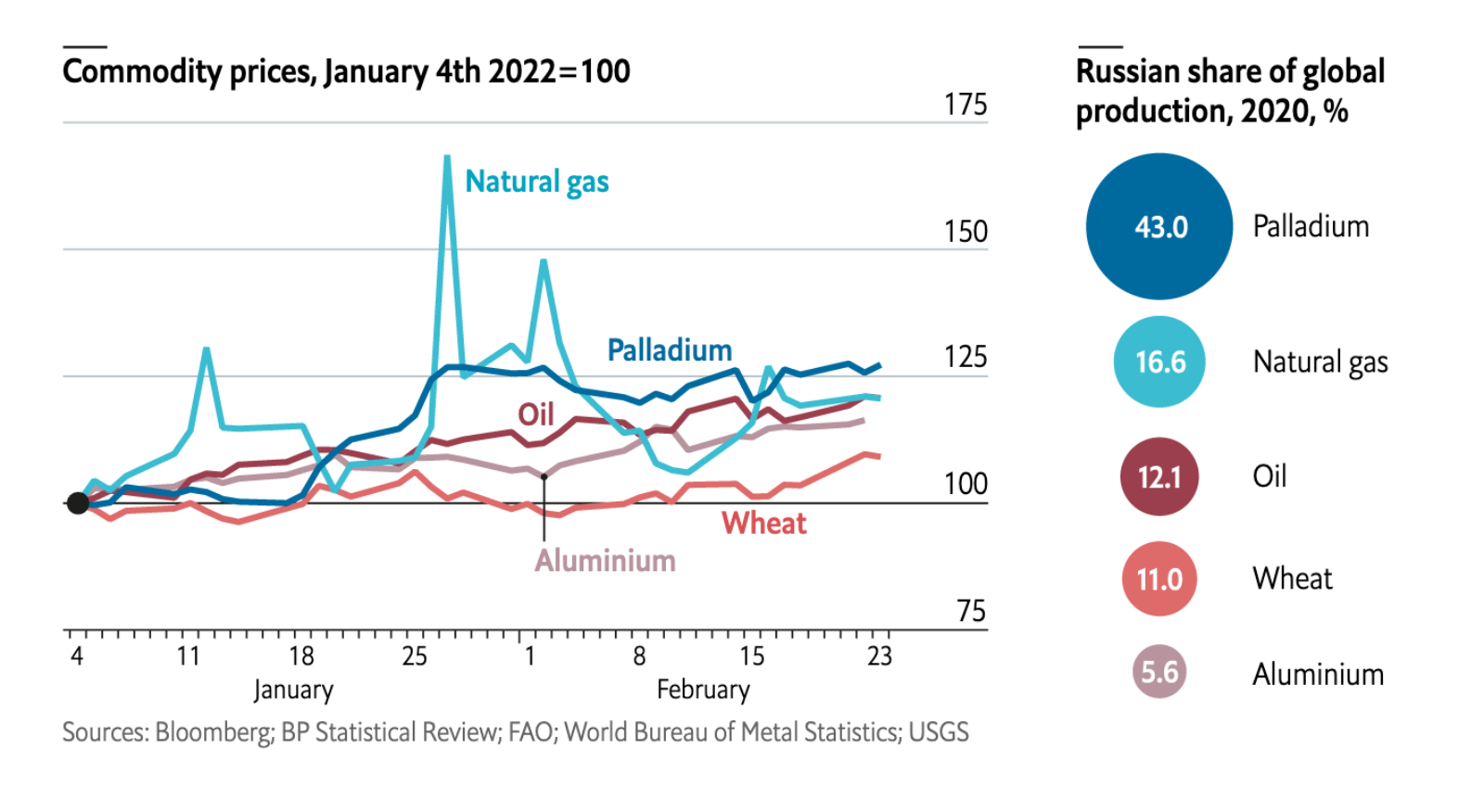 Russia invaded Ukraine on Thursday, and the assault is likely to drive up already high prices on commodities like wheat, natural gas and oil, and metals. 
World food prices are already at their highest level in 10 years, especially for wheat and dairy, according to the Food and Agriculture Organization of the United Nations. Russia and Ukraine produce 29% of the world's wheat supply, 19% of corn and 80% of sunflower oil exports. Much of Russia's wheat exports (70%) go to the Middle East and Africa, according to 2021 Refinitiv shipping data. 
Oil prices will also be affected, as Russia is the third-largest oil producer in the world and the second-largest crude oil exporter after Saudi Arabia. Russia supplies between 40-50% of Europe's natural gas imports. When tensions between Russia and Ukraine escalated earlier this week, Germany called for a halt on the Nord Stream 2 pipeline, which would carry natural gas to Europe through Ukraine. 
Ukraine is also a significant producer of uranium, titanium, iron ore, steel and ammonia. And Russia is a significant producer of nickel, copper, palladium and platinum, contributing to 43% of the world's palladium and around 6% of aluminum supplies. Sanctions against Russia may rattle the aluminum market, as they did in 2018, and the conflict could generally tighten the metals market significantly.