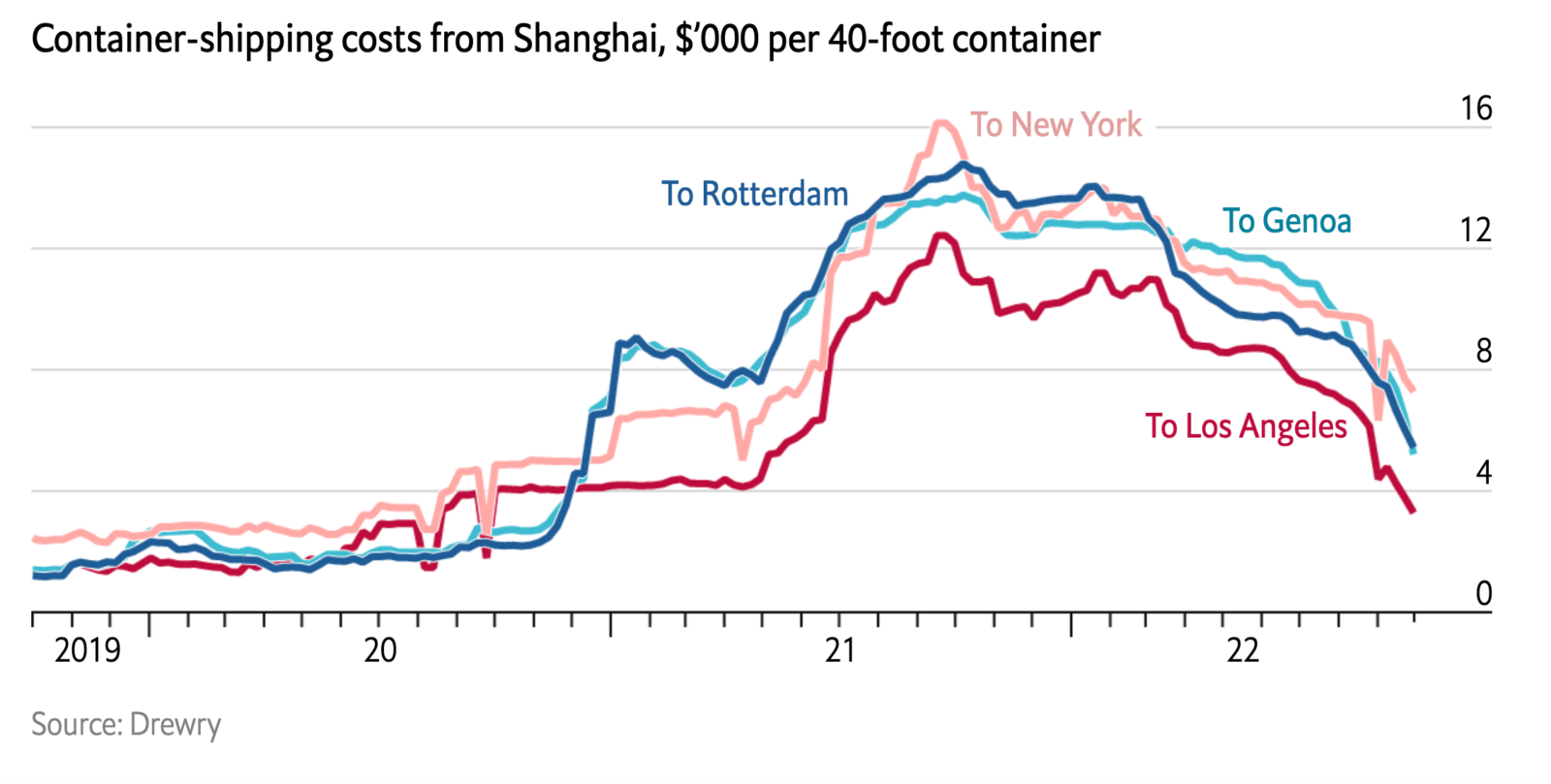 Shipping costs worldwide are dropping as the economic slowdown reduces demand and port congestion eases, The Economist reports. The bottlenecks caused by the pandemic, including blockages in China's ports and California, are clearing up — in part, because inflation has led to higher prices and, therefore, less consumer demand for imported goods. 
The cost of shipping containers has fallen as a result, as much as 64% compared to last year. According to the Drewry World Container Index, the cost of shipping a 40-foot container reached an all time high of over $10,000 in September 2021, but has since fallen to over $3,500 this week. Though this indicates a return to more normal prices, the current average is still 160% higher than pre-pandemic rates.
But the potential end to supply shocks could cause a substantial drop in inflation. Forty percent of U.S. inflation from 2019 to 2021 was caused by supply chain issues, according to recent research by the New York Fed. Without these supply bottlenecks, U.S. inflation would have been 6% at the end of 2021, instead of 9%.