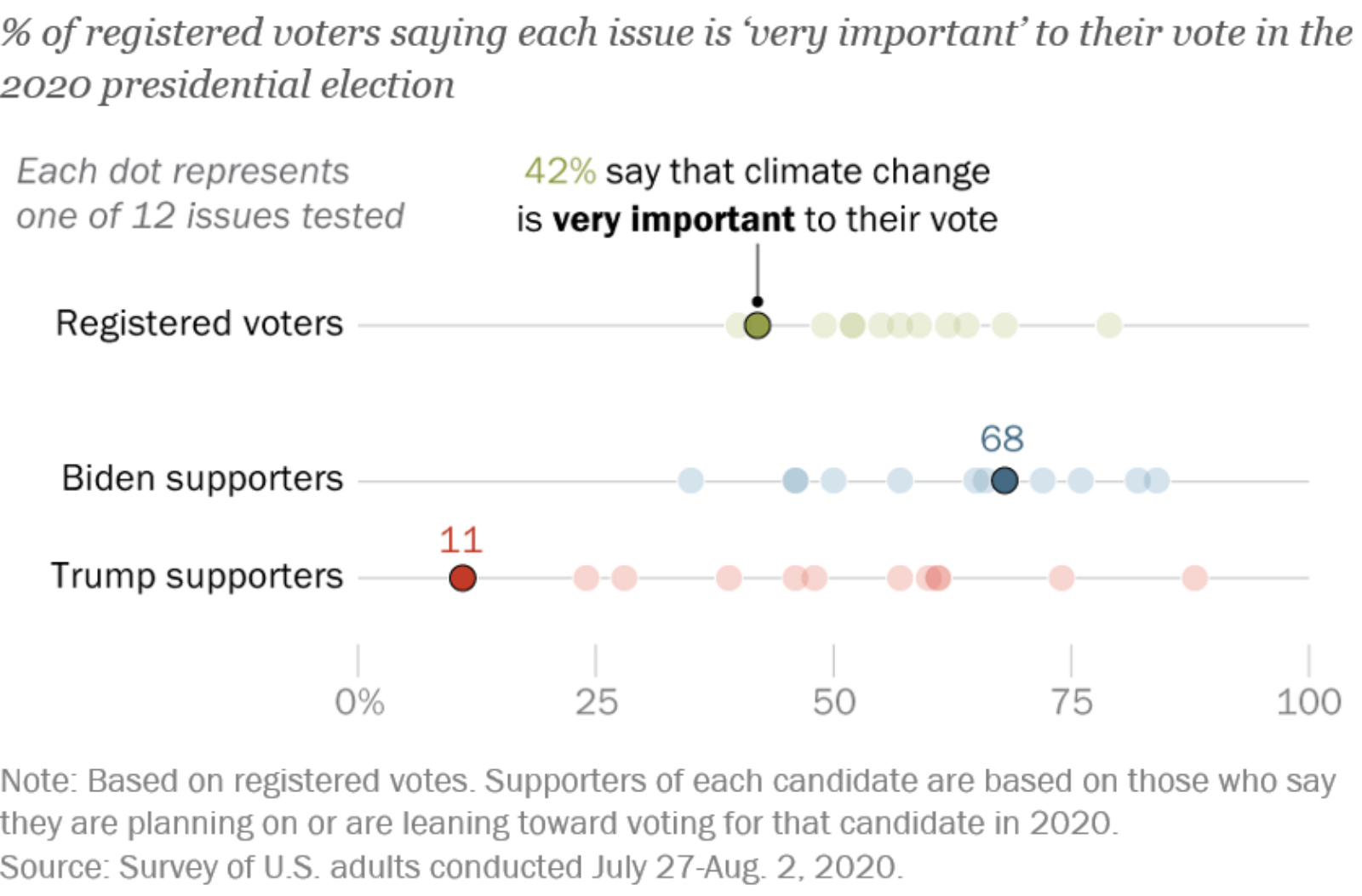 About 2 in 5 Americans surveyed consider climate change a "very important" issue when deciding which presidential candidate to vote for in the upcoming U.S. election. However, the economy (which 79% of voters call "very important"), health care (68%) and the coronavirus pandemic (62%) all ranked as more pressing concerns for voters in this election, according to Pew Research Center.
Climate change ranked last in importance for supporters of President Donald Trump when compared with 12 other issues — only 11% of Trump supporters say climate change is "very important" when deciding who to vote for, as opposed to 68% of presidential candidate Joe Biden's supporters. 
Despite the evident partisan divides on the issue, climate change has been a growing concern amongst the U.S. public, especially with the recent ongoing California wildfire and a record-breaking hurricane season. Today, six-in-ten adults view climate change as a major threat to the well-being of the country — an increase from 44% of respondents in a 2009 poll.