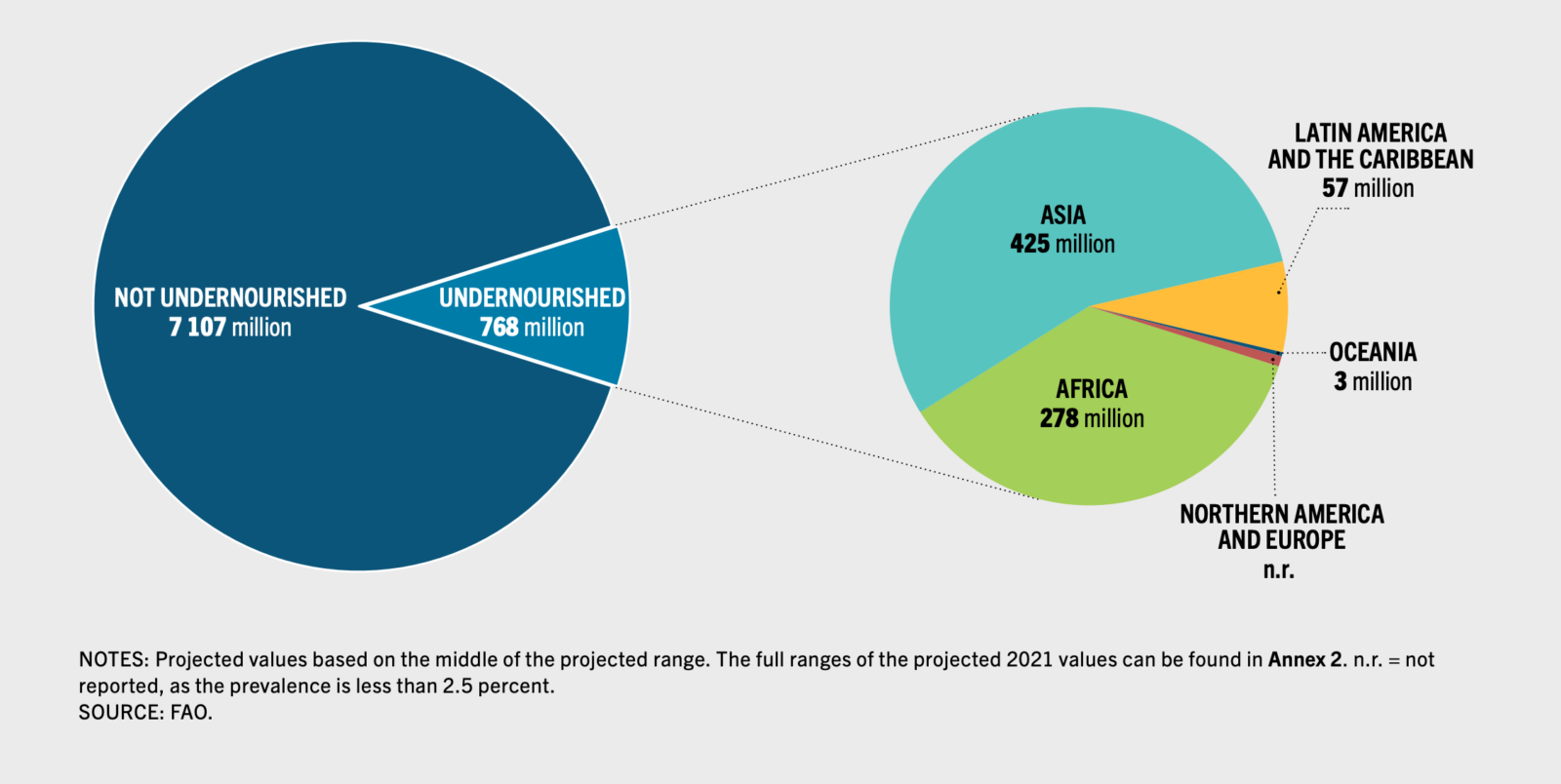 As many as 828 million people around the world were without enough food in 2021, an increase of 150 million people since before the pandemic, reports the United Nations. Nearly one-third of the world's population (29.3%) are moderately or severely food insecure, a number that has also increased since COVID-19.
The State of Food Security and Nutrition in the World report found that after remaining relatively stable since 2015, the proportion of people affected by hunger jumped in 2020 and continued to rise in 2021. But food insecurity is unequally distributed — more than half of the people facing hunger live in Asia, and more than one-third are in Africa.
Food prices around the world continue to rise to record highs, driven by inflation and the Russia-Ukraine conflict. The UN projects that 670 million people, or 8% of the world's population, will still face hunger in 2030 — even if there is a global economic recovery.