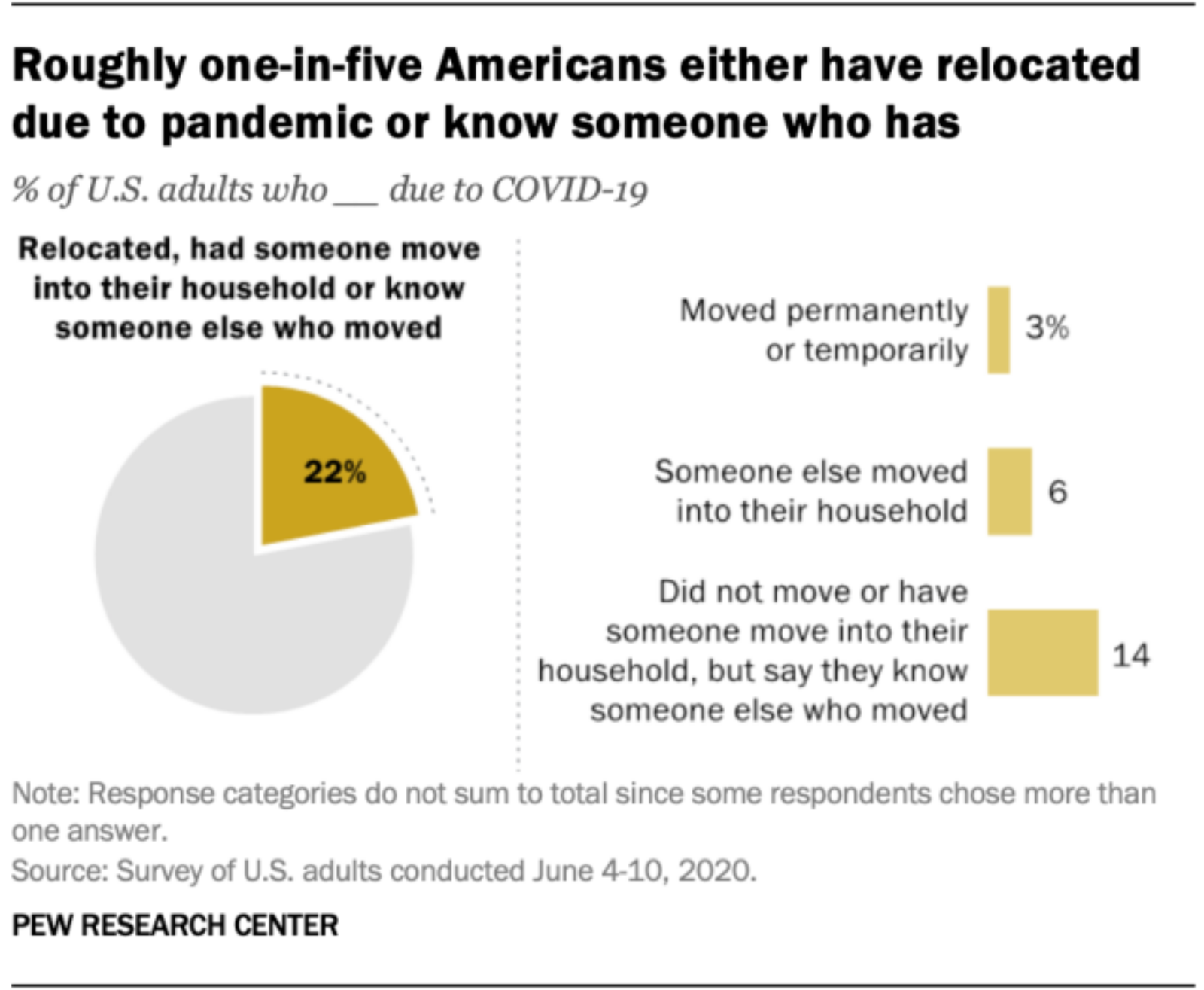 As a result of the coronavirus pandemic, 22% of adults in the U.S. have either moved, had someone join their residence or become aware of someone whose living situation has changed, according to Pew Research Center. 
Young adults ages 18 to 29 were the most likely to have moved or known someone who moved at 9%, followed by 30- to 45-year-olds at 3%. Earlier this year, Pew found that one-quarter of young adults lost their jobs from the virus, making them one of the most economically affected groups. 
Those who moved did so mainly to reduce their risk of contracting COVID-19. Six-in-10 adults moved back into a family member's house, says Pew, while 18% moved for financial reasons, including job losses. 
The pandemic could lead to longer-term population shifts, as companies grapple with when to open their offices and whether to offer permanent remote working options.