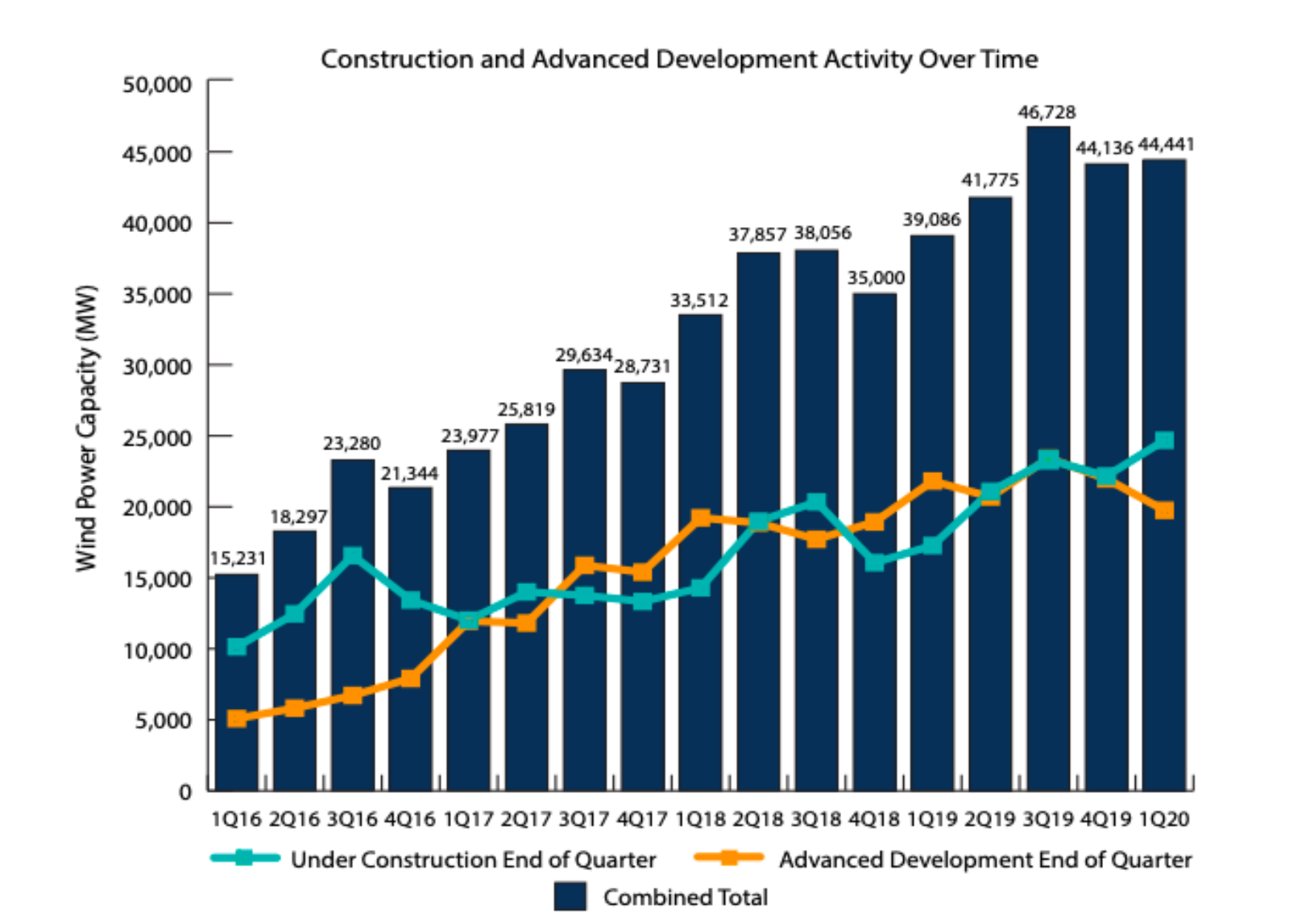 The U.S. wind power industry reported strong Q1 results, although challenges for the industry lie ahead due to the coronavirus crisis. According to the American Wind Energy Association's first quarter report, the industry installed more than 1,800 megawatts (MW) of new wind power capacity, while the volume of projects under construction set a new record, with 24,690 MW under construction across the country. 
The industry also experienced an advancement in turbine technology and offshore wind in Q1. Wind energy is now the largest provider of renewable energy in the U.S., supplying more than 7% of the nation's electricity in 2019, enough to power 32 million homes.
However, much like the rest of the economy, the wind energy sector is experiencing significant challenges from the COVID-19 pandemic. An estimated 25 GW of planned wind projects are at risk, representing $35 billion in investment. The wind power industry represents more than 114,000 jobs in the U.S. economy and could lose more than 35,000 jobs as the economy retracts, the AWEA warns.