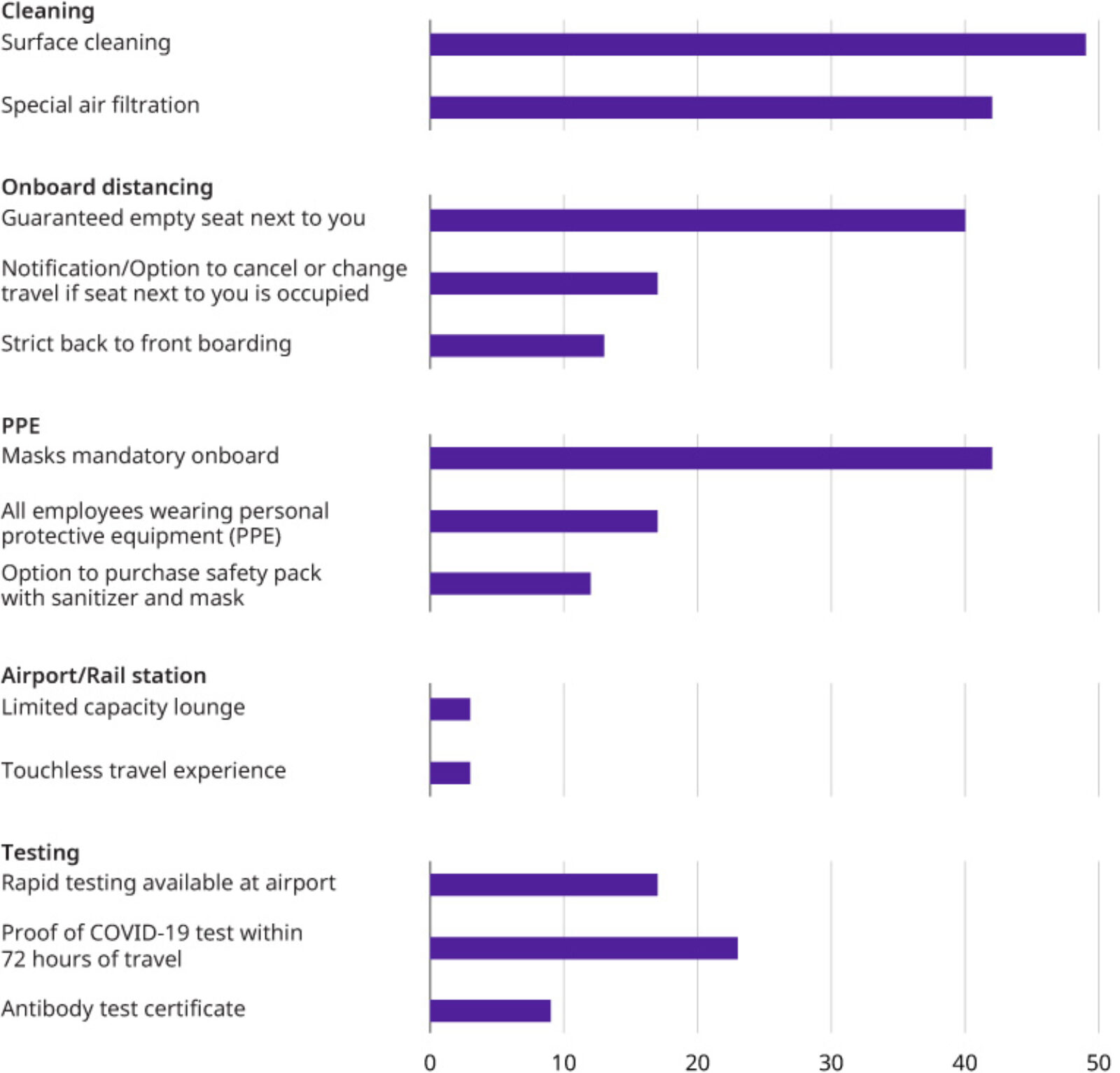 Those traveling by air while the pandemic continues want to see cleaning, mask mandates and an empty seat next to them in order to feel relatively safe, a survey by Oliver Wyman shows. "Although the travel industry has been focusing heavily on 'touchless travel,'" according to Oliver Wyman's analysis, "this does not appear to be resonating strongly with travelers." 
More than 4,600 people across nine countries were surveyed, and at least half of respondents believe their long-term travel habits will change after the pandemic: 43% of respondents who travel for business plan to travel less in the future — up from 27% in the spring. The survey also found that travelers are relying less on government and public policy and more on personal risk assessment when determining when it is safe to travel again. 
Industry leaders predict that international traveling could take years to recover, but for now, airlines have been focusing on how to help travelers feel safe enough to fly.