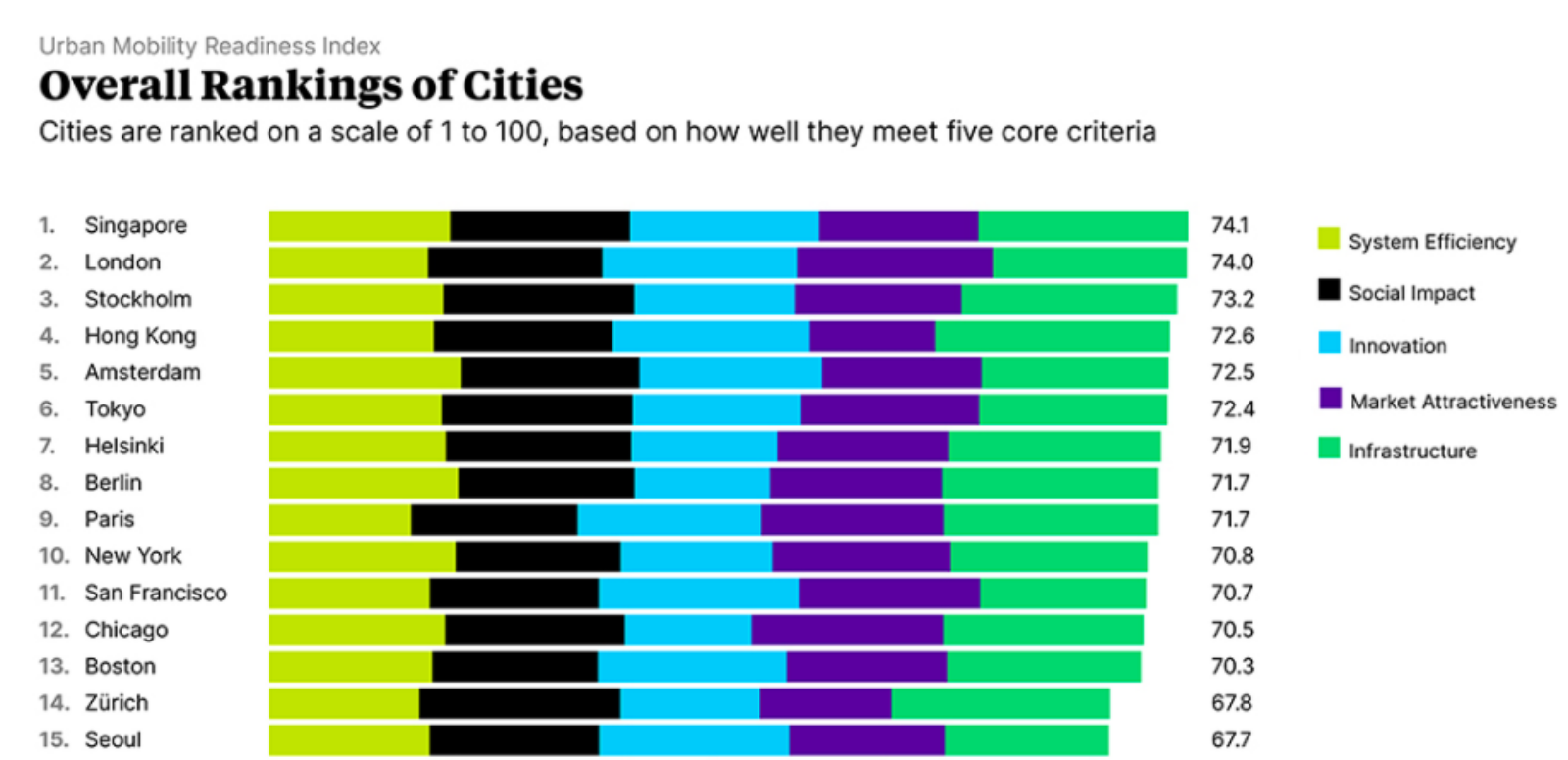 Singapore once again tops Oliver Wyman's 2020 Urban Mobility Readiness Index. This sovereign island city-state in Southeast Asia invested in one of the world's first automated rail systems as a leader in forward-looking traffic management. 
European cities also dominate the index's top 10, as most have easily accessible, highly sanitized and safe transportation. These qualities make these cities more resilient to handle future disruptions, like the pandemic. Oliver Wyman based its city ranking this year on infrastructure, innovation and focus on preparedness. 
The COVID-19 pandemic has forced many people to consider relocating as many jobs turned into permanently remote roles. Oliver Wyman found that for cities to flourish in the post-COVID world, they will need a holistic and forward-looking mobility plan. "Many cities around the world were at a tipping point, even before COVID and while we won't know the true impact on cities yet, the cities that ranked high are in a better position to meet future challenges," said Guillaume Thibault, one of the creators of the index.