Environment
Renewables in Asia: Opportunities and Challenges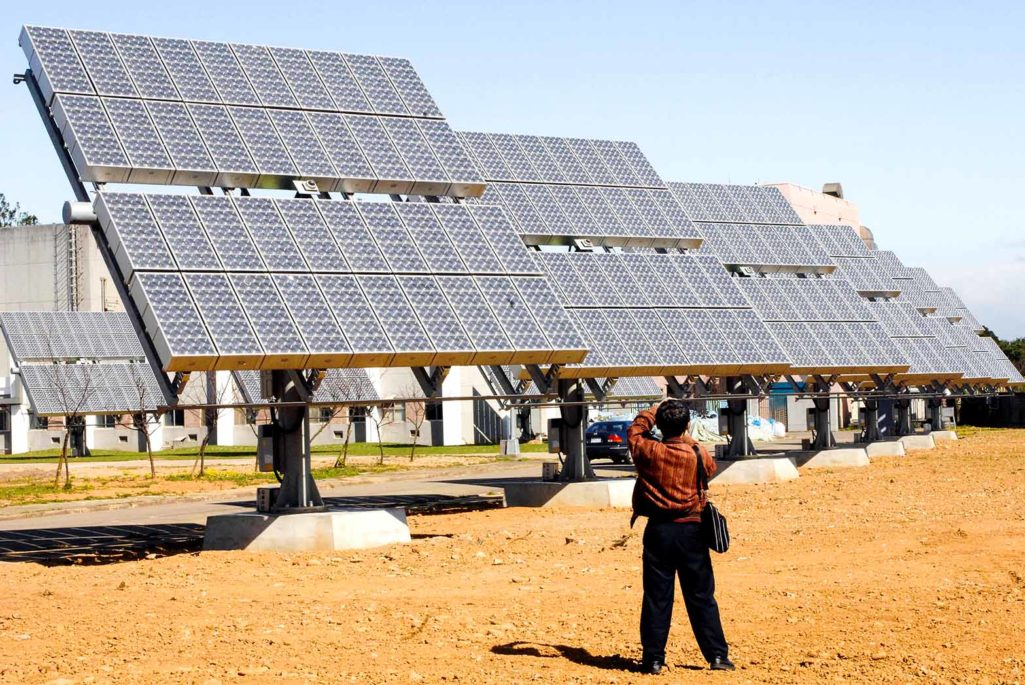 Over the next decade, the world will transform its power mix from a fossil-fuel-based system to one increasingly based on renewable energy sources. Between now and 2040, it is expected that renewable technologies will boost their share of the global power mix from 23 percent to 37 percent, while fossil fuel generation will fall.
We believe that the transformation of the world's power mix is one of the biggest and truly global investment opportunities in infrastructure for the coming years, and we see particularly attractive investment opportunities in the Asia-Pacific region.
High Demand
The Asia-Pacific region will almost quadruple its renewables capacity over the next decade, adding more capacity over the period than the rest of the world combined.
The reasons for this include:
Shorter lead times versus traditional energy sources as wind farms can be built in less than two years, and solar projects in six months, whereas coal, gas and nuclear plants take several years to build. This corresponds particularly well to the needs of developing economies that require new capacity at a fast pace to keep up with growth. From an investor's perspective, a short construction period often reduces construction risks and can reduce the time to cash flow generation for an investment;

Improving economics: ongoing efficiency improvements and advances in the manufacturing process combined with high imported fuel costs have helped make renewables—especially solar—more cost competitive compared to fossil resources; and

Policy support: governments in the region increasingly wish to decarbonize their power sectors and are putting in place renewable energy targets. Renewables also give nations a degree of energy self-sufficiency, which is important to many Asian countries that have historically been heavily reliant on importing fossil fuels.
Supportive Regulatory Framework
Most countries in the region now have national or regional renewables targets, open and transparent tendering mechanisms, or feed-in tariffs for renewable energy. Some countries are also helping to de-bottleneck the development cycle by streamlining bureaucratic processes, investing in grid capacity and freeing up land for renewable development, all of which has helped raise investor confidence.
One example is Taiwan, where the government has started to wind down nuclear generation in the aftermath of the nuclear disaster in Fukushima, Japan, in 2011 and replace it with renewable sources, particularly solar PV. In the last year, the newly elected government defined a target to develop up to 2 GW of solar capacity per annum to reach 20 GW of PV capacity by 2025, a substantial increase from the current level.
Furthermore, the country offers a feed-in tariff for solar power and it offers developers a 20-year power purchase agreement with a fixed tariff as well as mandatory grid connection through the Renewable Energy Development Act (REDA). We believe that these factors made a strong case for investment in Taiwan and, at Partners Group, we recently agreed to invest in a Taiwanese solar power development platform.
Returns for renewable energy projects in Asia tend to be higher than for comparable projects in the West.
Australia offers an attractive environment following the June 2015 ratification of the government's Renewable Energy Target (RET) as well, whereby 33,000 GW, or more than 23.5 percent of Australia's electricity, will be derived from renewable sources by 2020. Partners Group estimates that 5 GW needs to be built to meet this target, with less than 1 GW currently in construction.
Up until mid-2015, when the regulatory regime stabilized, the renewables sector in Australia had limited appeal to infrastructure investors due to a lack of long-term off-take contracts in the market, as contracting had been driven by government regimes. There are signs that this is beginning to change, however, with two of the three major energy retailers in the country, EnergyAustralia and Origin, offering medium-term off-take contracts. As a result, the number of renewable energy projects being developed and constructed has increased, providing a number of potential investment opportunities.
Attractive Returns
Expected returns for renewable energy projects in Asia-Pacific tend to be higher than for comparable projects in Europe or the U.S., particularly in the region's emerging markets, which currently offer between 14-15 percent in local currency for operating assets, and up to 20 percent in local currency for development assets, according to our own deal intelligence. On a USD-adjusted basis, lifetime equity returns for turn-key projects are in the low teens. Of course this varies significantly across jurisdictions and each project has to be assessed on an individual basis. For example, countries such as Thailand, Malaysia and the Philippines now have low cost of capital for renewables from local sources, thus implying lower expected returns for outside investors in these jurisdictions.
Challenges
Despite the obvious attractions, the market is still relatively underpenetrated. This is due to a number of key challenges that persist in the region, including the fact that only a limited number of operational projects are available for investment. For example, of 144 renewable energy deals completed in Asia-Pacific between January 2016 and April 2017, 131 were greenfield and only 13 were brownfield, according to data provider Preqin. There are also very few turnkey projects available and a majority of the projects are offered to investors before development is fully completed. This means that off-take agreements are not always in place, and equipment supply, construction agreement and financing are expected to be arranged at a later stage.
Furthermore, electricity is monopolized by the state in many countries in the region and some of these utilities are not familiar with variable wind and solar generation. Similarly, there are concerns about how grid stability can be ensured to absorb the increasing variable generation from renewable sources. This has already led some to take drastic measures, for example China, where early policy support for wind farms has led to widespread curtailment as the grid struggles to dispatch power resulting from the rapid build-out of renewables. Some of this has to do with slowing demand, and some is due to the need for grid enhancement as wind farms are often located far away from load/usage centers.
Finally, the timing aspect is important as our experience has shown that policy support for renewables can evolve rapidly, and windows of opportunity can close quickly. An example is Japan, where efforts to stimulate growth in renewables following the Fukushima nuclear disaster have led to such a large volume of solar PV projects being launched that their output has exceeded the capacity of the grid, leading the government to revise regulations and causing some utilities to refuse new interconnections and to curtail output from existing plants without compensation.
As an active investor in the sector, we have to-date invested capital to develop over 2,000 MW of renewable power in the region.
However, there are only a limited number of "off-the-shelf" investment opportunities available. As such, knowledge of the sector, a broad resource base and the ability to properly assess and price the relative value of different investment opportunities on a regional and even global basis are required to secure alpha.