Society
Singapore Is Thriving by Playing the Long Game. Here's How.
An interview with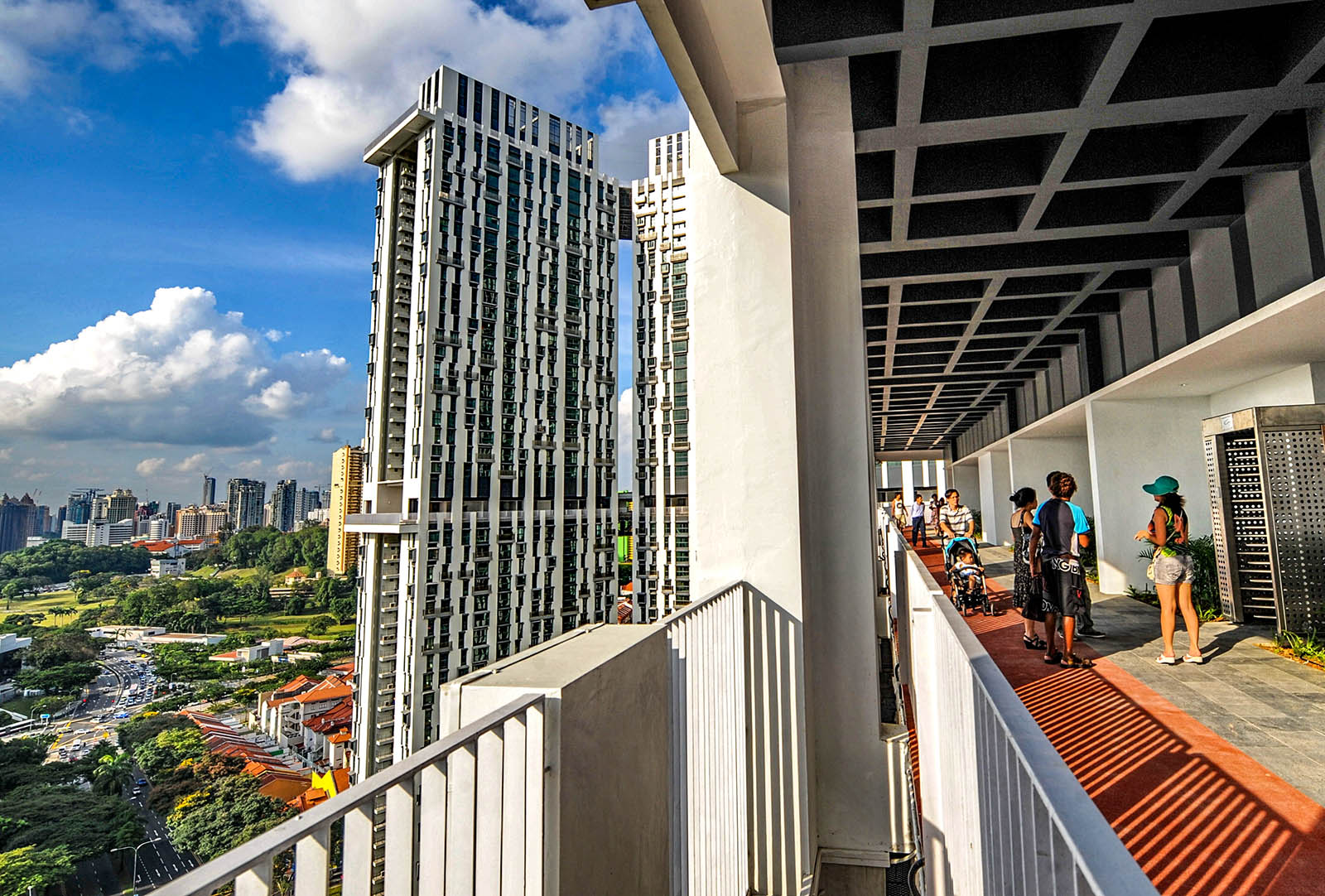 Singapore is regularly cited as one of the most livable cities on the planet. Its education levels, infrastructure, and environmentalism are all studied and imitated by other city governments. BRINK News spoke to Professor Chye Kiang Heng, the Lum Chang Chair Professor at the School of Design and Environment at the National University of Singapore, about the policy choices behind this success story—and how they can help inform how other cities grow and develop.
BRINK News: Singapore is often talked about as one of the most innovative cities in the world. What is it about Singapore that makes it so innovative?
C.K. Heng: It is important to understand Singapore's unique constraints. Singapore's diminutive size and its lack of natural resources, including water, made us conscious of our limitations and showed the need for good planning, implementation and management.
Providing good jobs and education; public housing and transportation; safe drinking water and a clean and green environment were the first priorities the country looked at. Many of these priorities are commonplace today, but they were innovative more than half a century ago. For example, then-prime minister Lee Kuan Yew wanted to distinguish Singapore from other developing countries by making it clean and green, so he started a tree-planting campaign—back in 1963!
Today, Singapore has about seven million trees—or about 75 trees per soccer pitch across the island. The counterintuitive fact is that, while Singapore's population and urbanized areas increased, the tree cover over the island also increased. Care for our environment started early in our nationhood, well before the current global concerns for sustainability and climate change began.
Public housing was another big idea. Eighty percent of Singapore's population lives in government-built housing, but in 90 percent of the cases, residents own their own flat. We cannot discuss Singapore's housing story without linking it to the 1967 Land Acquisition Act and the compulsory saving scheme—the Central Provident Fund (CPF)—instituted by the state and intended to provide for life after retirement.
The CPF could also be used to finance housing purchases and for making certain social and economic investments. The clever use of the CPF instrument by the state in public housing delivery, home ownership and infrastructural provision has transformed the country's cityscape and environment and the social and economic lives of its people.
The benefits of better housing provision and housing security for the masses are many, ranging from economic to social. The use of compulsory saving funds for housing and infrastructural development also avoided the conflict of capital allocation and freed private savings to invest in a growing economy.
As the two examples have shown, Singapore's physical limitations propelled the country to not only learn from more successful societies, but also to think beyond the conventional and devise innovative solutions specific to its context.
Having a noncorrupt government with an overwhelming majority in parliament for more than half a century also may have helped in the whole-of-government coordination of policy formulation and solution-crafting and in ensuring continuity (and adjustments when necessary) in its various development policies.
BRINK: These examples are quite specific to Singapore. What can other cities extrapolate from those experiences?
Mr. Heng: Singapore set appropriate priorities and pursued certain critical policies that it has sustained over a long enough period to see them bear fruit. Of course, over time, these policies are adjusted in light of changes in the local and global environment.
Long-term planning, subject to regular reviews and updates, is important in terms of urban planning. For instance, the 1971 concept plan—an instrument that helped the state allocate and reserve land for important infrastructure and other critical installations—guided the physical development of the city-state.
Unless allocated and reserved, land in a rapidly growing city is usually taken up quickly for development. It becomes extremely difficult subsequently to find the land necessary to build infrastructures critical for the smooth operation of the city.
Effective infrastructure takes time to build. In the interim, policy measures can be enacted to improve urban conditions.
Singapore's concept plan is revised every ten years, and the 1991 version is a very significant update in proposing a multi-nodal plan with a comprehensive mass rapid-rail transit system. This again has served the country well in the last almost 30 years of development.
BRINK: Is there anything that rapidly expanding developing world cities like Lagos and Mumbai can learn from what Singapore has done, given that their infrastructure is much weaker?
Mr. Heng: Again, setting the right priorities, good sound policies, forward planning and appropriate solutions are all important.
In Singapore, the public housing scheme quickly alleviated the problem of housing shortage and public sanitation. The public housing flats were basic but comfortable. Tree planting, besides differentiating Singapore from other developing countries, also provided visual relief from the concrete jungle that was being quickly built to house the population and offer shade and shelter in the hot tropical sun.
Singapore's public transportation system was also simple and effective. Once a public transport system was in place, instead of trying to solve the intractable problem of traffic congestion by simply expanding the road network, an area licensing scheme (or congestion charge) was introduced in 1975 to moderate the number of private vehicles entering the central business district during peak hours.
Later, a demand management system—the Vehicle Quota System—was introduced in 1990 to limit the private ownership of cars. The 1991 concept plan integrated land use and transport planning, thereby further reducing the need for private car ownership.
Effective infrastructure takes time to build. In the interim, clever policy and financing, as well as appropriate solutions including demand management measures, can be taken to alleviate pressing problems and improve urban living conditions.
BRINK: What do you think is needed to make truly livable cities?
Mr. Heng: A livable city is, in essence, a city that looks after its basics well. It's a city in which a diverse economy ensures livelihood for all, with clean water and good sanitation for healthy living and good medical and educational facilities for healthy bodies and minds.
An integrated mix of land-use and building types, which ensures that goods and services are easily accessible and affordable for all, is also important, as is an affordable, integrated mobility system that ensures connectivity, convenience and choice.
Finally, the natural environment must be well looked after to ensure a sustainable future for generations to come.
BRINK: What is Singapore's vision for the future?
Mr. Heng: In terms of physical development, Singapore's planning has been mainly top-down, although in the recent years there has been progressively more citizen engagement. I can see this trend growing and planning becoming more inclusive and participatory in nature.
The citizenry will be more empowered to make decisions regarding their environment and even the way they live, work, play and learn, especially with the rapid development of ICT and disruptive technologies.
More research on urban systems and solutions will be encouraged. Different functions in the city-state will become even more integrated, with the pervasive use of smart technologies to help make a better allocation of resources, enhance anticipatory governance and urban management and better serve this more-engaged population with changing demographics, lifestyle preferences and expectations.