Economy
So Your Company Supports Carbon Pricing, Now What?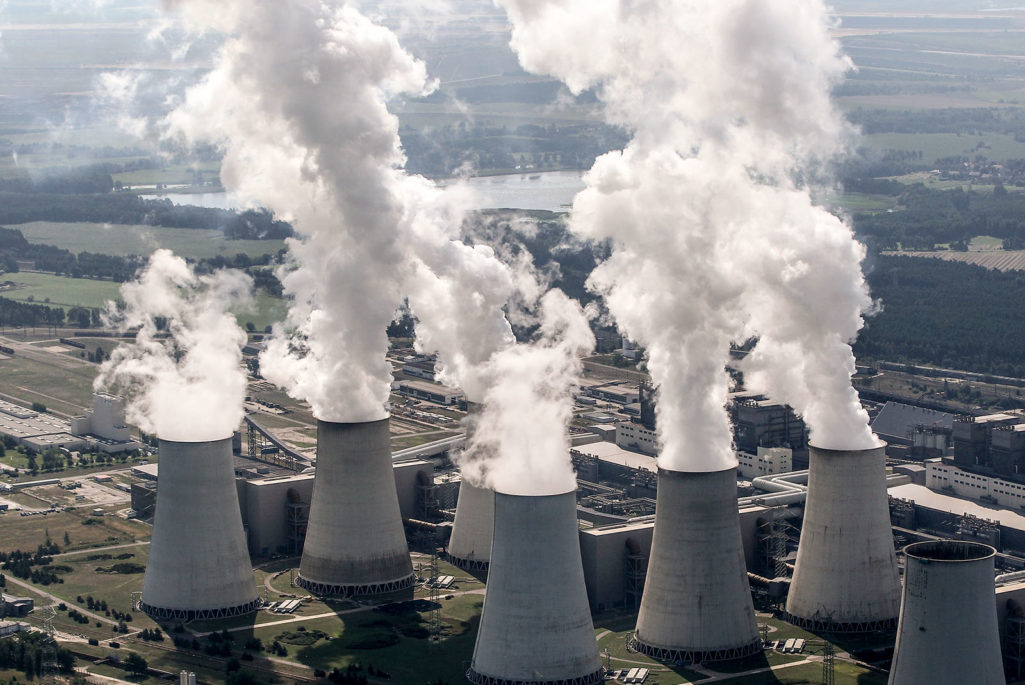 As countries are meeting in Paris on a global climate agreement, increasing numbers of businesses and governments are calling for a price on carbon. Why are we seeing this growing support? And what can business do to move from simple calls for carbon pricing to helping put in place effective carbon pricing policies that transition economies toward environmentally and economically sustainable growth?
Carbon Pricing: From Improbable to Inevitable
Dial back the climate policy clock 18 months to April 2014, five months before UN Secretary-General Ban Ki-Moon invited businesses, non-profit organizations, cities and many others outside of the climate change negotiations to catalyze action by coming to a Climate Summit in New York.
At that time, progressive businesses and investors were weighing pledges and statements that they could put forward to demonstrate that they were serious about combatting climate change. There were calls for using more renewables, cutting deforestation, increasing energy efficiency and ramping up climate-friendly investment. But carbon pricing was not high on the list—it was largely seen as a policy that had achieved mixed results.
Fast-forward to the summit, where World Bank Group President Jim Yong Kim announced that over 1,000 businesses, 74 national governments and more than 20 cities and states backed more aggressive action to price carbon. Coming out of this show of support at the summit into 2015, we continued to hear a growing chorus of calls to price carbon in the run-up to the Paris Climate Summit now taking place. Notable calls for carbon pricing include:
Carbon pricing now appears all but inevitable. The World Bank Group reports that about 40 nations and 23 cities, states or regions are using a carbon price. This represents the equivalent of about 7 billion tonnes of CO2, or 12 percent of annual global Green House Gas emissions. This is a threefold increase over the past decade; since 2012, the number of implemented or scheduled carbon pricing instruments nearly doubled, from 20 to 38, and existing instruments are now worth about $50 billion.
1,000 businesses, 74 national governments and more than 20 cities and states back aggressive action to price carbon.
Why is This Happening?
There are a number of reasons we are seeing accelerating support for pricing carbon. With expectations high for a global climate agreement coming out of the Paris climate summit, national governments are announcing their climate action plans. A number of jurisdictions—such as China, Korea, Switzerland and Norway—explicitly reference carbon pricing as important elements of their plans to decouple economic growth from growth in emissions; others say they can deliver more with a robust international carbon market.

Governments are also becoming more adept at designing and running effective carbon pricing systems. This is evident in the new FASTER Principles for Successful Carbon Pricing report issued in September by the World Bank Group and the OECD. These principles capture the dynamic learning that we have seen over the past decade, and show governments are building on one another's success to develop a common set of elements that address key challenges such as concerns about emissions leakage, impact on the poor and productive use of revenues.
This body of evidence on well-designed and run carbon pricing systems is inspiring other jurisdictions to follow. Quite simply, putting a price on carbon pollution can help give governments the means to drive investment into low carbon growth and help protect poor people, while giving business the certainty they need for their operations.
The Role of Business in Supporting Carbon Pricing
While all of this momentum and action is welcome, it won't put the world on a 2 degree Celsius pathway. Carbon price levels and coverage are not yet shifting most business and investment decisions. There are still widespread concerns about the impact of carbon pricing on competitiveness, and divergent views on what levels of pricing are needed.
Progressive companies can move beyond simple calls for carbon pricing to actively support the uptake of smart carbon pricing policies in two important ways.
Businesses can prepare for coming carbon constraints by using internal carbon pricing.
In September, CDP announced a nearly threefold jump in the number of global companies disclosing the use of an internal carbon price. Over 1,000 companies either disclose and price their carbon emissions or intend to do so in the next two years.
In Asia, 93 corporations disclosed they put an internal price on their carbon emissions this year—up from eight in 2014. This is most likely due to business anticipation of China's national carbon trading scheme and the launch of a new carbon market in South Korea last January. Companies such as Microsoft and Disney use carbon pricing to seed-fund the development of new, low-carbon products and services; others use internal pricing schemes to finance capital investments in energy efficiency or renewable energy, which are often part of a larger corporate climate goal.
Companies can support government carbon pricing policy design.
Before the launch of the California cap-and-trade program, electric utility Pacific Gas & Electric (PG&E) and seven other companies ran emissions trading simulations that tested the implications of policy design features—such as allowance holding limits and allowance price containment reserves.
The results provided PG&E with important information on how these design elements could affect the program. The results were shared with the California Air Resources Board to help them understand the potential impacts of these policy features on the market.
Another interesting example is the emissions trading simulation currently being run by 20 major companies in Brazil. Their goal is to develop a set of proposals for the government on how to design and implement a robust cap and trade market.
The project is spurring conversations between companies and the government around how a carbon market in Brazil potentially could work. It is helping to build capacity within the companies—including their finance and strategy departments—so they can begin to embed carbon reduction activities into their core business strategy. It is also creating momentum within the country in terms of carbon pricing.
Another way companies can support carbon pricing policy is by joining the Carbon Pricing Leadership Coalition. The coalition is a public/private action platform that is collecting the evidence base from experience around the world in designing and using carbon pricing, and using this input to help inform successful carbon pricing policy development and use of carbon pricing in businesses.
It is also deepening understanding of the business and economic case for carbon pricing and probing key issues such as competitiveness and use of revenues to guide smart decision making.
Finally, the coalition, to be formally launched at the Paris climate talks, is convening leadership dialogues with governments and business in key jurisdictions around the world to help advance carbon pricing policies as a part of a larger climate strategy.
This piece first appeared on the GreenBiz Insights blog.