Economy
The Future of Travel This Year: Are We There Yet?
An Altamar podcast interview with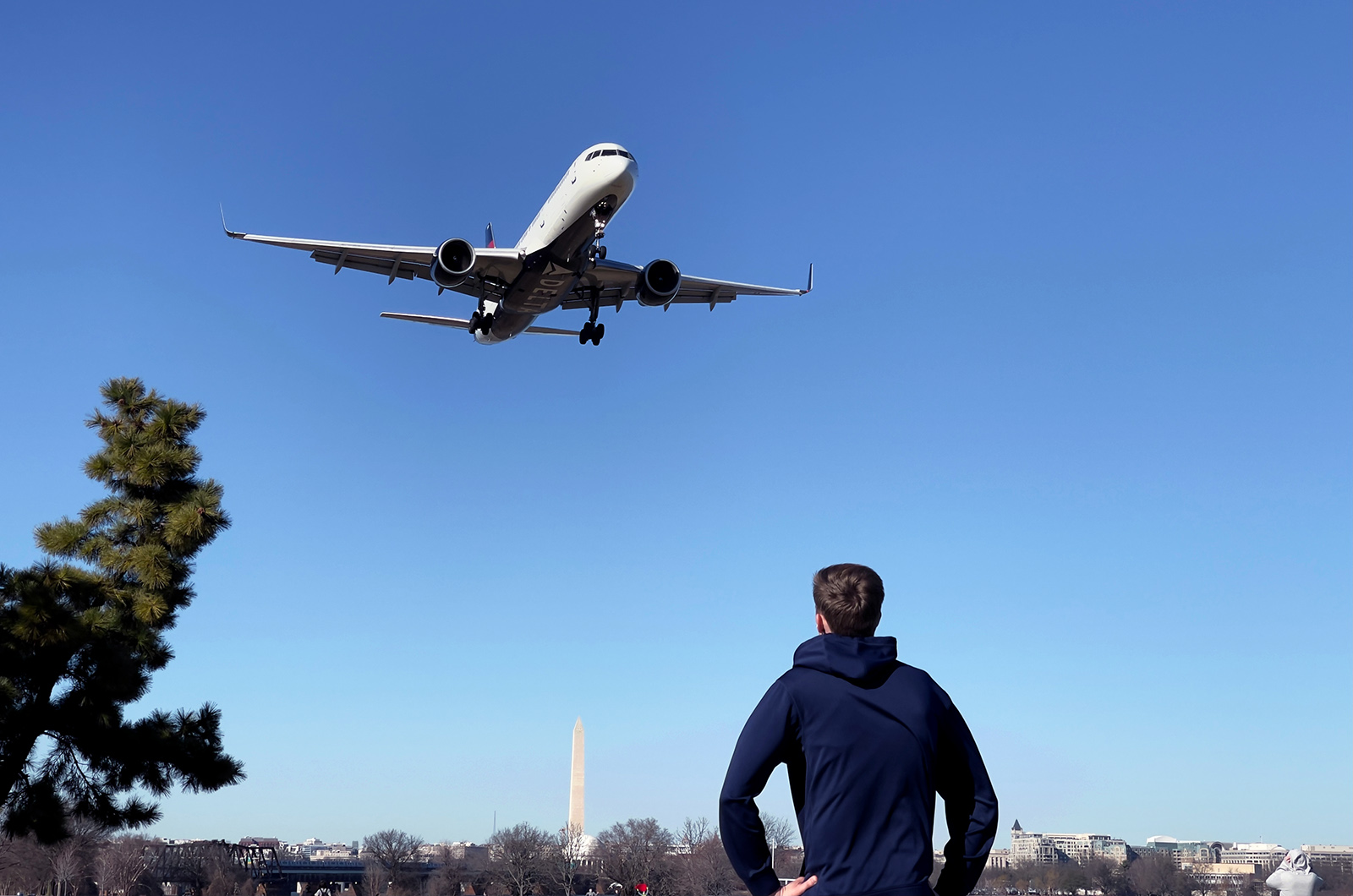 In 2020, the world of travel came to a dramatic halt. Empty airports, deserted roads and grounded airplanes were the story of 2020 and the beginning of 2021. Now, as COVID vaccines become more readily available around the world, we ask the same question that any child would: "Are we there yet?" 
Countries are making moves toward reopening, and U.S. domestic and European airlines are seeing a dramatic increase in summer ticket sales. Should the travel industry begin to cheer, or is it a little too soon to call this a "win"?
Céline Fornaro, managing director, head of the European Industrials team at UBS Securities, joins hosts Peter Schechter and Muni Jensen on Altamar's latest podcast episode to discuss the future of post-pandemic travel. Fornaro was a former managing director and head of Aerospace and Defense Equity Research at Bank of America Merrill Lynch and is a frequent commentator on industry topics.
In 2019, the global travel and tourism industry contributed a huge $9.25 trillion to the global economy. With shutdowns, closed borders and grounded planes, the travel industry's shortfalls could amount to 2.8% of the world's GDP or even more. A full recovery is not expected until 2023, according to estimates of the relatively conservative UN Conference on Trade and Development. Tourism is one of the leading sources of income for many countries. But all nations — big and small — have felt the negative economic repercussions of the COVID-19 pandemic generated by the shortage of travelers. 
For example, Japan, expecting a huge influx of tourists for the Olympics, or smaller Caribbean nations that are totally dependent on tourism, have seen their GDP numbers continue to plummet with no end in sight — or is there? With vaccinations up in certain parts of the world, most notably the United States, could there be a light at the end of this seemingly everlasting tunnel?
What Will Travel Look Like This Time Next Year?
Fornaro predicts that leisure travel could be very different in 2022 as people are desperate to get out of their house. "I think there is an element of the taste of freedom. … That's the feeling that people will have when we come out of [the pandemic]," says Fornaro. 
But don't start packing your bags just yet. 
The first step to getting back to both domestic and international travel lies in people's access to the vaccine. But the second step is about reassuring others on an airplane, a cruise or a rail car that everybody else on board is vaccinated.
Indeed, vaccine passports are becoming an increasingly controversial issue as governments and companies debate how to make the workplace — and travel — safer.   
Vaccine Passports
Here again, U.S. and European countries differ — with Europe actively considering government-sanctioned vaccine passports.  
"I think one of the first things clearly needs to be a vaccination program that reassures everyone. And if you need to update the vaccination every year and whatever else it takes, it's important to have communication [and transparency]. [The pandemic has] created anxiety even going into an airport, where you say, 'Okay, how am I going to go with all these people around me? And how do I know that they're all safe?'" explains Fornaro. 
The U.S. is providing some insight into the near-term future of travel. "Even over the last couple of weeks, [we have seen that] once you have higher levels of vaccinations, we can give back passengers the confidence to travel. And in the U.S., we have seen significant positive developments in terms of travel and travel demands for domestic travel, which is now basically [back up to] two-thirds of pre-COVID levels. So, it's going back pretty fast," says Fornaro. 
Corporate Travel Will Take Longer to Recover
It's clear that health safety is key to returning back to normal travel. After the CDC recently announced that fully vaccinated individuals can travel with low risk, many flocked to travel sites and began booking their summer plans. 
Not all travel is equal, however. Leisure travel will likely see an uptick relatively soon, but corporate travel will stay on the backburner for some time. "We will definitely not lose some of these habits that we've gained through Zoom or online calls … we see that there are some places that will never fully go back to being physically in the office, whereas others are looking at three days a week," notes Fornaro. 
However, there is one aspect of the travel industry that is quickly changing. "UBS shared a report that the use of high-speed trains could lead to zero growth in air traffic between European destinations from 2018 to 2028. Governments should be keen to invest in high-speed rail in Europe given their commitments to net-zero-carbon emissions. 
How Do the Green Issue and the Travel Issue Intersect?
"With COVID, the European commission has actually used that in a way to maintain a clear focus on the green deal and investment in other things: green transport and green energy. … COVID has not been used as an excuse to step back for probably the first time in an economic downturn," observes Fornaro. 
The link between climate change and travel is not new. Young activists like Greta Thunberg brought up the issue of "responsible travel" and a new trend called "travel shaming" that criticized those traveling by airplane. But Fornaro believes that, after the pandemic, "passengers will consider air travel as a necessity and not as an extra trip, because you're really going back to visiting your family, your core friends and probably [also taking some time for] mental health."
Altamar is a global politics podcast hosted by former Atlantic Council senior vice president Peter Schechter and award-winning journalist Muni Jensen. 
Subscribe to the Altamar podcast on: Apple, Spotify, or Google.